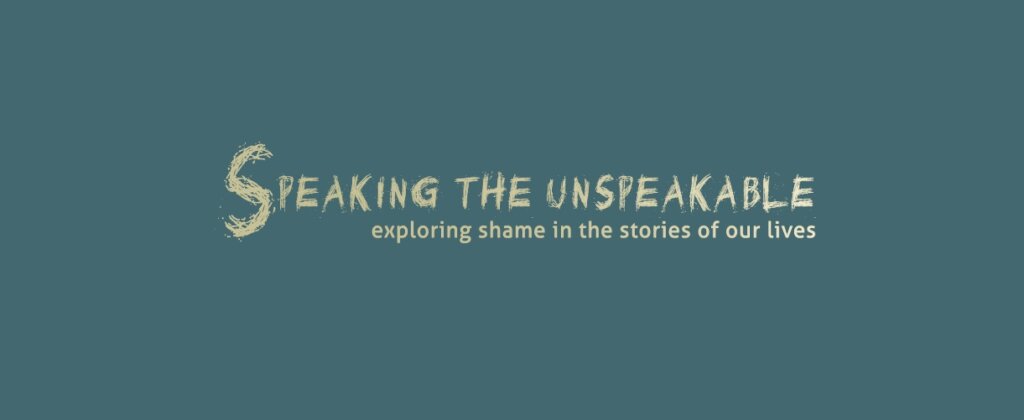 We are delighted to be able to return to our work with women in prison in July so we look forward to being able to update you on that in our next newsletter.
In the meantime, we invite you to join us for our new programme of work looking at shame and the profound impact it has on how we understand ourselves and our lives - Speaking the Unspeakable: exploring shame in the stories of our lives.
This work developed out of our prison work with RESTORE where we witnessed how the unrecognised roots of shame are often enmeshed with pain and trauma, causing difficulties to individuals and those around them.
As part of this work we will be holding a unique series of online conversations with four of our storytellers who have grappled with shame and its power to twist, disconnect and silence us. The conversations will explore their lives and the insights they have gained as they continue to find a way to navigate their relationship with shame.
You can find our more about the work and the series here.
You may also be interested in watching the Prison Chronicles series which is now available online. These six live conversations were recorded between October 2020 – April 2021. They delve deep into the work of RESTORE, The Forgiveness Project's award-winning prison programme. In conversation with the storytellers as well as a former participant and former officer, these enquiries, like the work of RESTORE, explore our shared humanity and ask us to imagine – if we had lived each other's lives, would we have done things any differently? Find out more here.
Thank you again for your support and as always, if you have any questions on our work please don't hesitate to contact us.
With warmest wishes and deepest gratitude,
Rachel and all the Team at The Forgiveness Project
rachel@theforgivenessproject.com