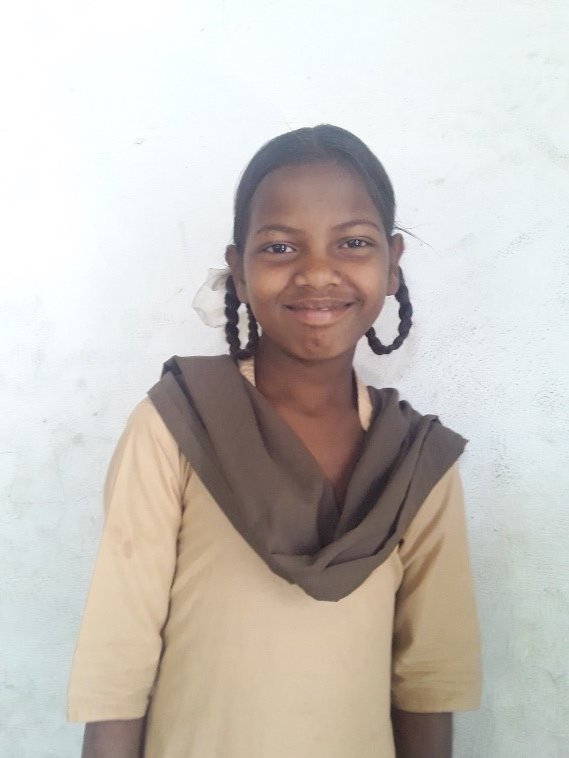 Vasu* has an elder brother and sister and one younger sister. Her parents are farmers and have never been to school. Her elder siblings have completed 9th Grade and the younger sister is studying in 1st Grade. Unluckily, Vasu wasn't able to continue with school. She dropped out after attending 1st Grade and was identified as an out-of-school girl by Educate Girls' Team Balika (community volunteer), Kamlesh, during a field survey. When he reached out to her parents to speak about Vasu's re-enrolment, they were not very welcoming and insisted that since she's sick, she wouldn't be able to go to school.
Vasu's school teacher explained the entire scenario to Kamlesh. He said that Vasu used to attend school regularly but once she developed a slight swelling around her mouth she did not come to school for a week. A few days after she came back to school, the swelling returned and this time she did not attend school for over 15 days. This kept happening at regular intervals and eventually she dropped-out of school. Looking for a cure, her parents believed that Vasu was cast with a spell, so instead of taking her to the doctor, they indulged in sorcery.
"I went to Vasu's house several times to speak to her parents but they were adamant about not sending her back to school. They told me about her poor health and said that they consult with a local 'baba' (Black Magician) who told them that she should be kept at home in order for her illness to be cured. I was not shocked since a lot of villagers still hold these age-old superstitions. These superstitions are fear-induced and due to their ignorance, the villagers often fall prey to it. I tried reasoning with them but it did not help." Says Kamlesh.
In another attempt, he invited Vasu's parents to one of the community meetings, where he asked the school teacher and other village influencers to speak on the importance of education. Kamlesh himself spoke about how education can help in improving the well-being of an individual and how it has a cumulative effect on the immediate family as well as the community. He told them about the health facilities provided by the Government and urged everyone to avail it.
After 7 months of consistent efforts, Vasu's parents finally agreed to send her back to school and she was enrolled in Grade 3. Kamlesh told Vasu's parents that the swelling could have erupted due to an allergic reaction to dust particles. Vasu has been attending school since the past four months and has not had the swelling on her face since then. He told them that she has been learning about how to keep her surroundings clean which will prevent her allergy to erupt again. She now has the basic awareness of health and hygiene which will not only help her but her entire family's health.
However, since Vasu had missed many classes, she found it difficult to cope up with the pace of teaching in school. But with extra lessons from the school teacher and Kamlesh, in due time she caught up quickly. She can now read sentences in Hindi, form words in English and do basic addition in Math. Her parents are also happy to see their daughter doing well in school and have promised to go to a real doctor if Vasu falls sick again.
* Name changed to protect the identity of the minor.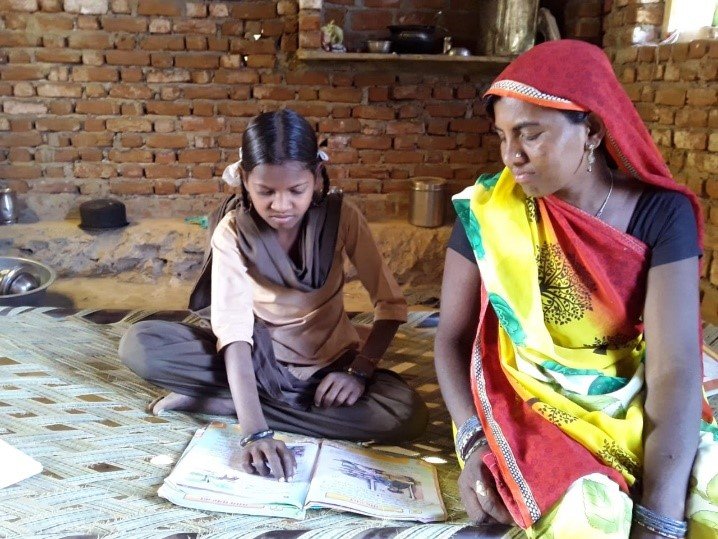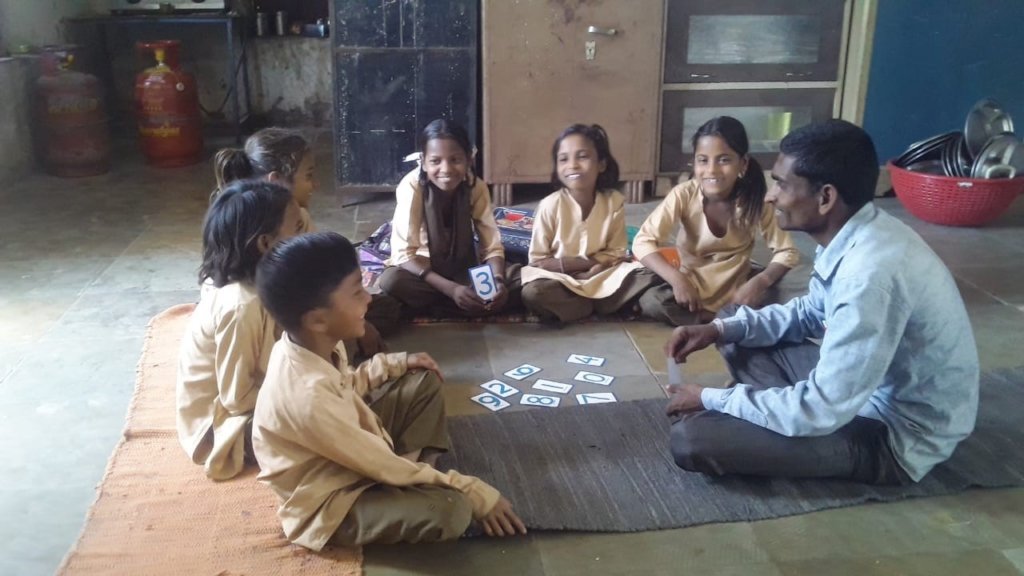 Links: