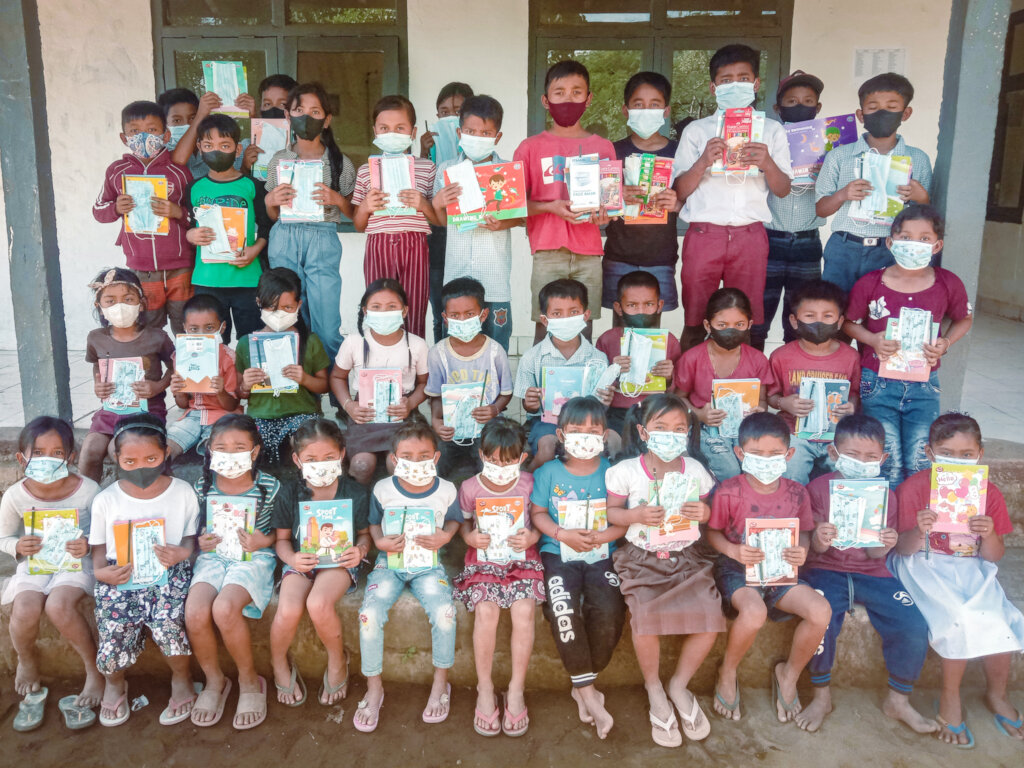 First, we would like to congratulate the students who have advanced to a higher level in this first semester of the 2022-2023 academic year, as well as those who have passed the final semester exams, and the new students who have just enrolled. There were 15 new students consisting of 12 elementary school students and 3 high school students. This new school year was greeted with great joy by all the students, especially when our teachers' distributed stationery, sanitation equipment such as masks and hand sanitizers, as well as new uniforms for all students.
77th Indonesian Independence Day Celebrations
After missing 2 years due to the covid19 pandemic, finally EBPP students were able to celebrate Independence Day together. The activities held included flag ceremony, sports competitions, dramas and several artistic and song creativity performances. Manikaji School'scompetition placings were: 1st place in the tug of war competition, 2nd place in bottle fishing competition, 3rd place in coin collection competition. Other activities staged were, an Education Drama "A Choice for a Better Future", a song performance of "Nothing's Gonna Change My Love For You", and Modern Dance.
Mid-semester Exams for the 2022/2023 academic year
Held in mid-September, the exam measures student learning progress and the computer-Based National Assessment for 8th grade students and 5th grade elementary students in October. These levels of students were selected according to the ministry of education and culture because they already have experienced the learning process and contributed to the learning outcomes measured in the National Assessment.
Cultural arts and traditional dance
The traditional Balinese dances studied/practised are: Rejang Dewa, Puspanjali, and Merak Angelo dances. In cultural arts activities, they learn material according to a predetermined theme and immediately practice. Other activities include making motivating sentences, making various posters such as: Balinese language posters. and Math posters, and draw basic sketches, line and plane making and pencil colour grading techniques.
Counselling guidance
Our School Counsellor, Ms Nova, continued her weekly student counselling, handling personal cases and providing assistance for several confidential cases after their focussed exercises and meditation every morning. The latest topic is "managing time" with animated videos and finally making wall clocks that are displayed in classrooms.
EMpower Extra-Curricular
In their extra-curricular activities, students worked on creative programs they'd selected such as: community interviews, taking photos about problems around them that focus on nature conservation, making Power Points, practicing music, editing videos, and making posters, then collecting the information according to their topic. The results of these activities will also be used as campaign material. In addition, for the new group of students they learned about nutrition, cooking classes and visits to monthly health post for the baby and mother, then continued with basic computer learning activities, such as: Microsoft World, Microsoft Excel and Microsoft Power Point.
We would like to thank all the donors who have helped, so that so far the students at Manikaji school can continue to study well.