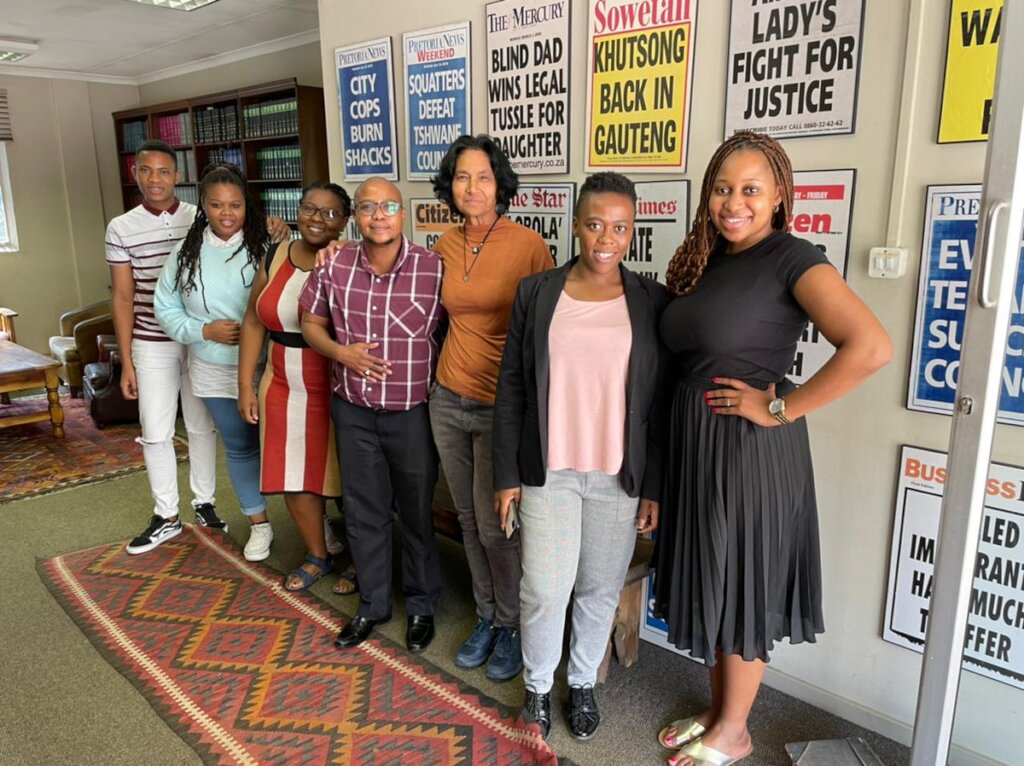 Lawyers for Human Rights (LHR) attorneys continued to push the social justice agenda over the course of the reporting period. This included conducting multiple legal empowerment trainings, realising critical litigation victories, and engaging in legal advocacy across our thematic programmes.

There have been a number of noteworthy litigious victories as well during the reporting period including important positive outcomes on refugee status determination, a successful damages order for an unlawfully detained refugee and unblocking of IDs for our clinic clients.
Early in the year, LHR acted on Behalf of the Borwa Community Action Group, which consists of over two hundred occupied households of government sector housing development. LHR managed to obtain a court order halting there eviction pending the review of the eviction order by the High Court. The matter was important in highlighting the right of disenfranchised people to appear before court and uphold their rights despite past procedural missteps and reenforced the importance of housing for everyone.
LHR also launched an application to the Land Claims Court to address the issues on behalf of black farmers who had conducted operations on farms for 40 years on land that was recently transferred to the State who lodged land claims against the farmers. The application was successful, the judge granted an order that meaningful engagement must be done by the state and due process must be followed. LHR continues to tackle the effects of gender discriminatory apartheid legislation that denies the women an opportunity to make representations concerning their rights to property. We have a handful of cases that we seek to continue in this regard. More recently, we are making a case for women who cannot inherit their husbands estate in terms of the laws of succession because they are married according to customary law.
LHR also successfully represented a group of protesting workers who were charged with public violence for taking part in a protest advocating for better working conditions in the matter of S v Sheti Dlamini & 6 Others. Protestors are often dealt with in terms of the criminal justice system as a way to silence their demands for social justice and LHR was able to defend this group of workers in the criminal court and have their case dismissed in June 2022.
Finally, the Penal Reform Programme has been focused on a precedent setting trial concerning prison conditions in Kgosi Mampuru correctional facility which resumed in April 2022. e hope that this matter will see the beginning of accountability of state officials – especially correctional services officials for the crime of torture. There can be no end to torture without it being adequately addressed by criminal sanction and adequate redress for victims. It is important, as in this case, that a spotlight be shone by the NGO sector and human rights activists upon unlawful conduct in the treatment of prisoners.
LHR has been part of the Kopanang Africa Against Xenophobia [KAAX] movement which was launched in response to the emergence of Operation Dudula and related incidents of vigilantism targeting foreign nationals. The KAAX organised a march on the 26th March 2022 of about 1000 people. The presence and work of the KAAX is a broad coalition of organisations, committed to combatting xenophobia. It is committed to building solidarity and working in alliance with organisations mobilising both in the informal sector and with organisations. LHR has also worked in collaboration with Gender dynamic on a project focused on trans migrant rights. The various offices also continue to assist clients with the roll out of online asylum seeker and refugee permit renewal system whilst Refugee Reception Offices remain closed and have successfully advocated for the inclusion of newcomer services in the online systems which will now allow new asylum applications for the first time since the national lockdown began.
Looking ahead LHR will be launching its help@hand app which is an innovative platform that we hope will allow for communities to both access crucial information concerning their rights and allow them to report rights violations ensuring greater access to justice across the country. Across our thematic programmes we are focused on continuing to tackle the critical rights infringements of the day, and to continue to bolster and empower the marginalised communities and individuals we serve, though outreach, education, advocacy and where necessary through litigation.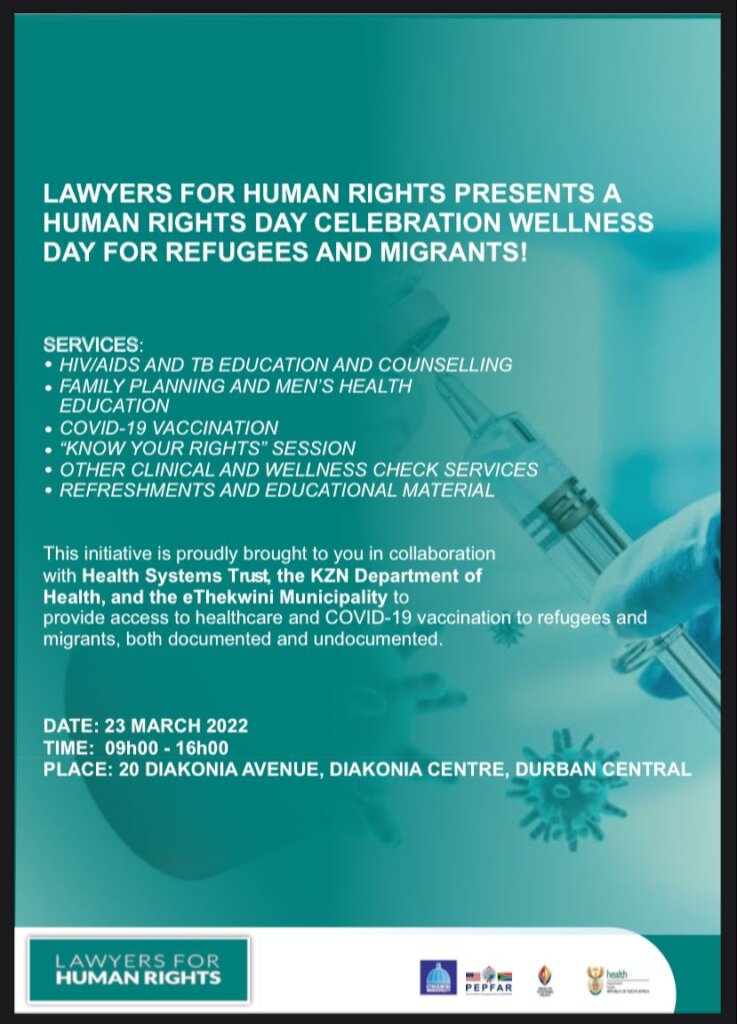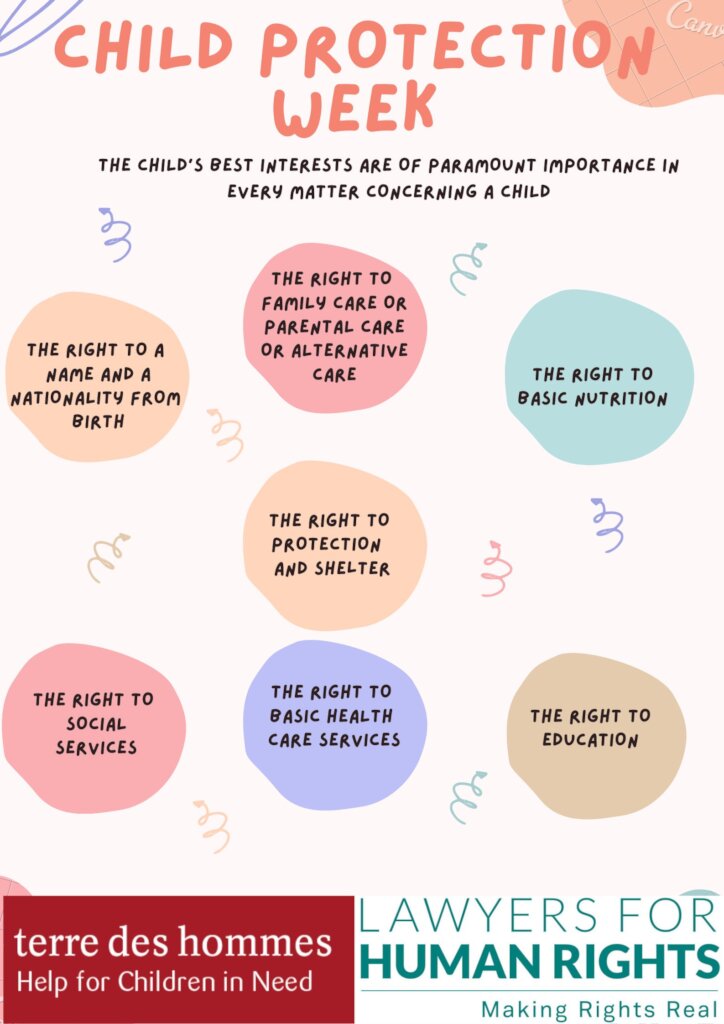 Links: