Project Report

| Aug 28, 2023
Litigation and advocacy updates for March to October 2023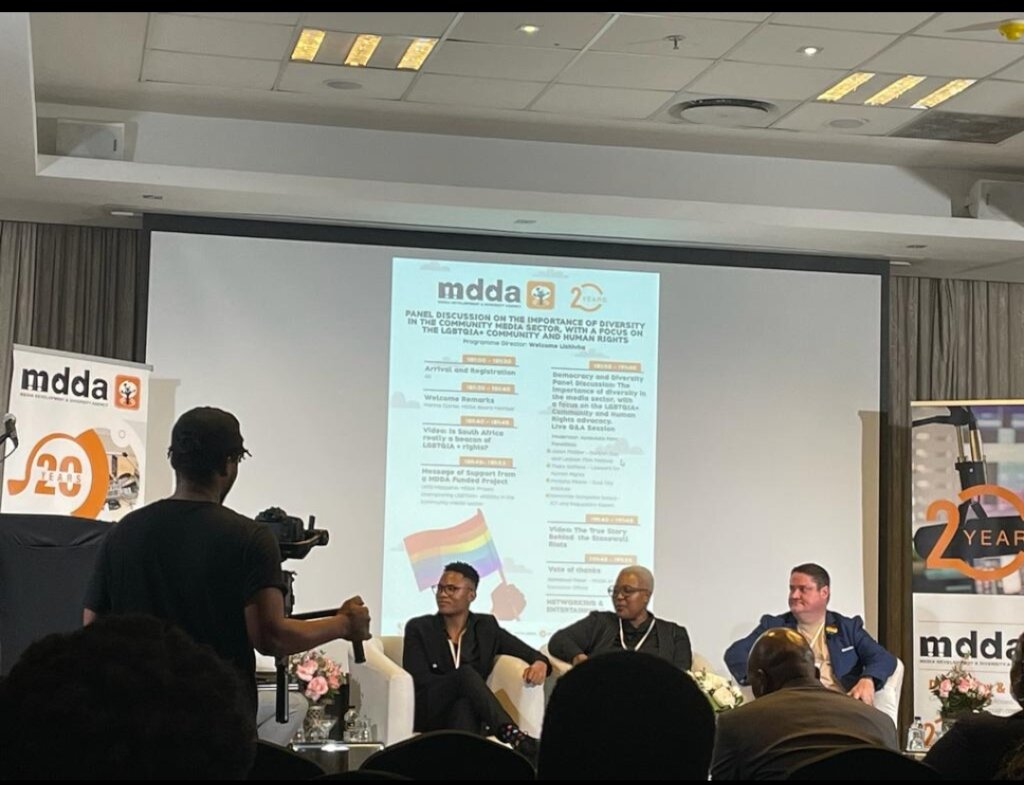 Introduction:
Lawyers for Human Rights (LHR) remain at the forefront of ensuring justice, equity, and rights for all. This report reflects the accomplishments of LHR between March and September 2023. Your unwavering support has been pivotal, and we remain committed to making rights real for everyone.
Key Achievements:
Landmark Court Updates:
LHR successfully represented 836 community members of Farm Allandale against unlawful evictions by the City of Johannesburg.
LHR stood as amicus curiae in a crucial parental leave case, emphasizing the rights of all parents for equal and non-discriminatory parental benefits.
LHR further represented Consortium for Refugees and Migrants in South Africa, challenging the controversial "abandonment provisions" of the Refugees Act.
Community Empowerment:
Engaged and developed opportunities for community members to be more participative in spaces concerning them.
Successfully initiated education programs on climate change in mining-affected high school communities.
Mining & Environmental Justice:
LHR's advocacy resulted in advancements in the regulation and transparency around extractive companies, notably in the class action, Children of Kabwe v Anglo American.
LHR represents Communities Against Mining, challenging the authorization granted to the West Wits mining company.
Statelessness & Immigration:
Successfully secured a birth registration order, overcoming systemic bureaucratic challenges.
Influential in policy advocacy, providing comprehensive feedback on the National Identification Registration Bill.

Capacity Building & Future Lawyers:
LHR continued to nurture the growth of young lawyers, ensuring that they become champions for justice in their communities.

Looking Forward:
As we march ahead, our focus remains steadfast on areas that need urgent attention. We continue to:
Engage in litigation that challenges unjust laws and practices and are awaiting key judgements on subjects such as torture in penal settings, constitutionality of detention provisions in the immigration act, fair procedures for blocking IDs, access to gender affirming health care and women's right to property inheritance.
Empower vulnerable communities with the knowledge and tools to assert their rights.
Collaborate with global partners to ensure the implementation of international standards.
Making Rights Real:
Support Our Cause:
Help us to continue our mission. By supporting LHR, you are not just funding an organization; you are facilitating access to justice, nurturing the growth of young black lawyers from the communities we serve, and ensuring the voiceless have a say in the justice system.
Make Rights Real. Support LHR.
Conclusion:
As we reflect on our accomplishments from March to September 2023, we are reminded of the many faces behind every case, every advocacy initiative, and every community outreach. Your unwavering support has made this possible. Together, let's continue to Make Rights Real.