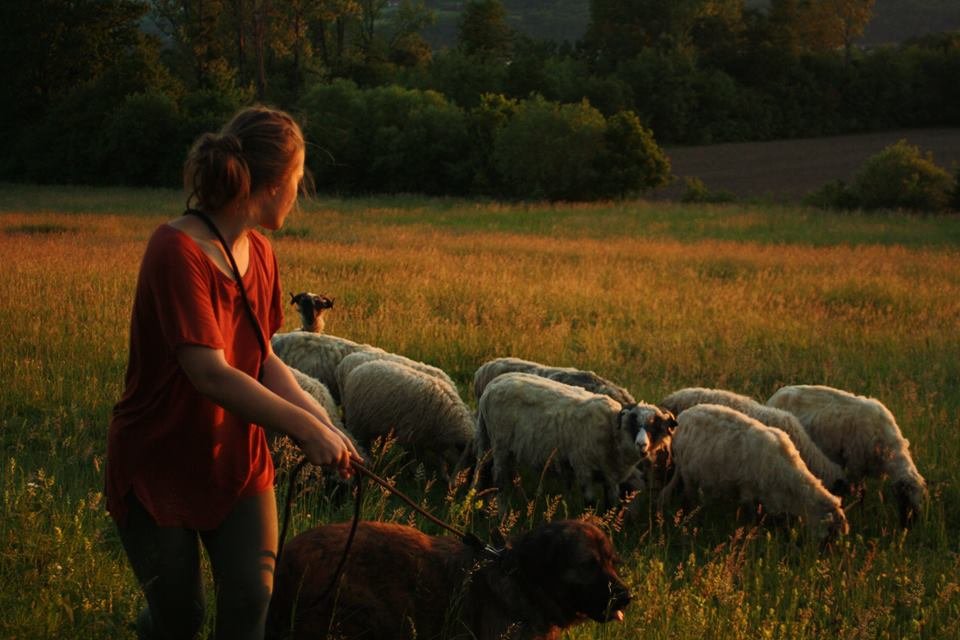 Hello all from Sanski Most!
We at the Center for Peacebuilding hope you all doing well. Autumn has officially come to Bosnia and Herzegovina and now we are summarizing all the activity we had on our Peace Farm and Garden of Opportunities!
We had a really busy summer with a lot of activities but with a lot of fun too.
At the farm, there is always work to do about caring for animals and about crop care. Besides everyday farm work this year, from June to August, we organized free yoga classes for the citizens of the Sanski Most.
Yoga has proved to be very successful and the Garden of Opportunities is ideal for this activity considering the calm and beauty of the surrounding environment.
There we also organized three-day training for seven CIM's Regional Coordinators working on the project "Center for Peacebuilding's National Reconciliation and Peacebuilding Program".
In August, the Center for Peacebuildung has organized its thirteenth Peace Camp. 25 young people from all over Bosnia and Herzegovina were participants of the camp we held at the CIM's Peace Farm (Garden of Opportunities).
This year's Peace Camp was different from the previous ones, because besides the educational workshops led by CIM's directors, together with our regional coordinators, it had a working part. This meant that the participants divided into groups worked on the arrangement of our Peace Farm, cleaning the garbage, destroying the harmful ambrosia, making an outside toilet, cleaning a part of the forest where they made a table and benches.
In the evening, young people gathered around the bonfire where they sang songs of different traditions and got to know each other better.
Our Peace Farm project (Garden of Opportunities) has become an integral part of our International Peace Week, and this year we also hosted numerous guests on Open House Day, where we surrounded by nature held a workshop where our peacebuilders shared their stories of personal transformation towards reconciliation.
This summer at the farm we organized two kids birthdays, were the children enjoyed playing in the meadow, flew colorful kites or simply playing with the animals.
We will keep you updated on all of our progress, and thank you for your ongoing support!
Peace and Love,
The entire CIM Team