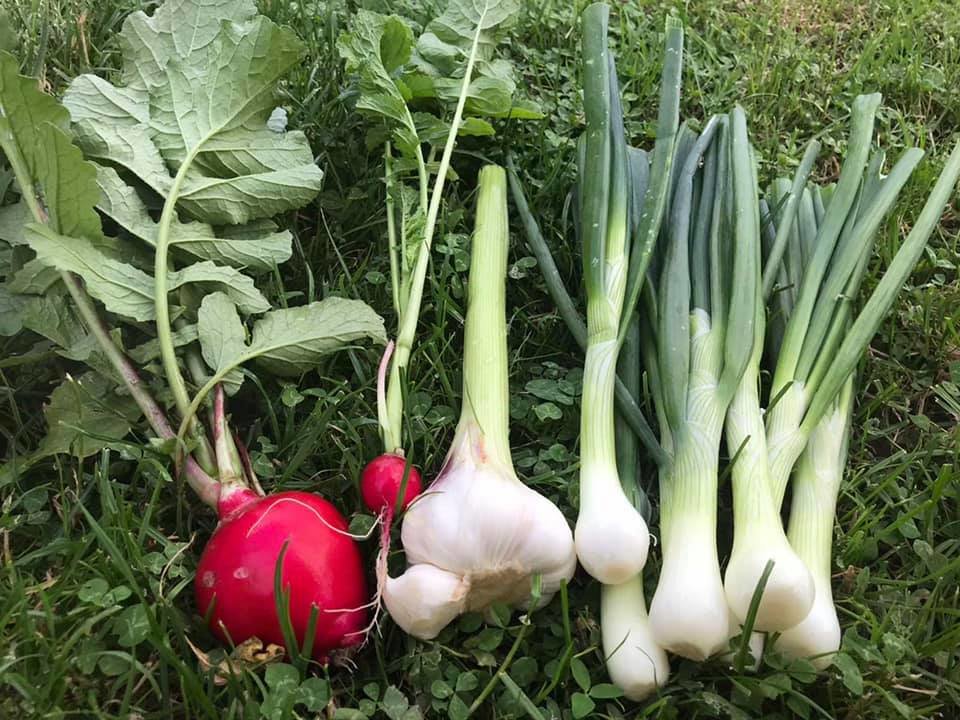 The situation regarding COVID-19 has already made economic changes. Many people are losing their jobs and are fearful about the coming time after the pandemic ends.
To address this problem Center for Peacebuilding has offered their land on the Peace farm in Sanski Most for the community to plant vegetables and work on food production. This will give the members some kind of control and security in these uncertain times. Selmir, CIM' volunteer shares his thoughts:
"We have so many natural resources that remain unused. Although this situation has terrible consequences, and the phrase which comes up in the news "the world will never be the same" implicates firstly a horrifying scenario, we think it can be an opportunity for growth and changing of our mindsets and finally behavior. We need to get back to agriculture and food production and use our resources. The benefits are enormous!"
In recent months in our garden of opportunity we have planted many vegetables, made a corner for flowers and every day we see more and more progress We also cleaned the forest and made some banches for sitting. We are so happy to see our garden becoming more beautiful and full of new fruits every day.
Our local volunteers were such a great help for us and also the Volunteers club in Sanski Most they also gave their help and support in developing the garden.
As the situation is slowly getting better, Center for Peacebuilding will host the Peace Camp at the Peace Farm on the 26th of Juny till the 3rd of July, of course respecting all epidemiological measures prescribed by the crisis headquarters.
We now have two volunteers from Banja Luka, Milena and Slavica, former Peace Camp and Caravan participants, which decided to stay at Peace Farm and help us out in the garden and being a help for our future activities there.
In the coming months we can expect to pick our vegetables, which will of course be distributed to our volunteers who have helped us through these months. We also made nettle juice that goes on sale to local people.