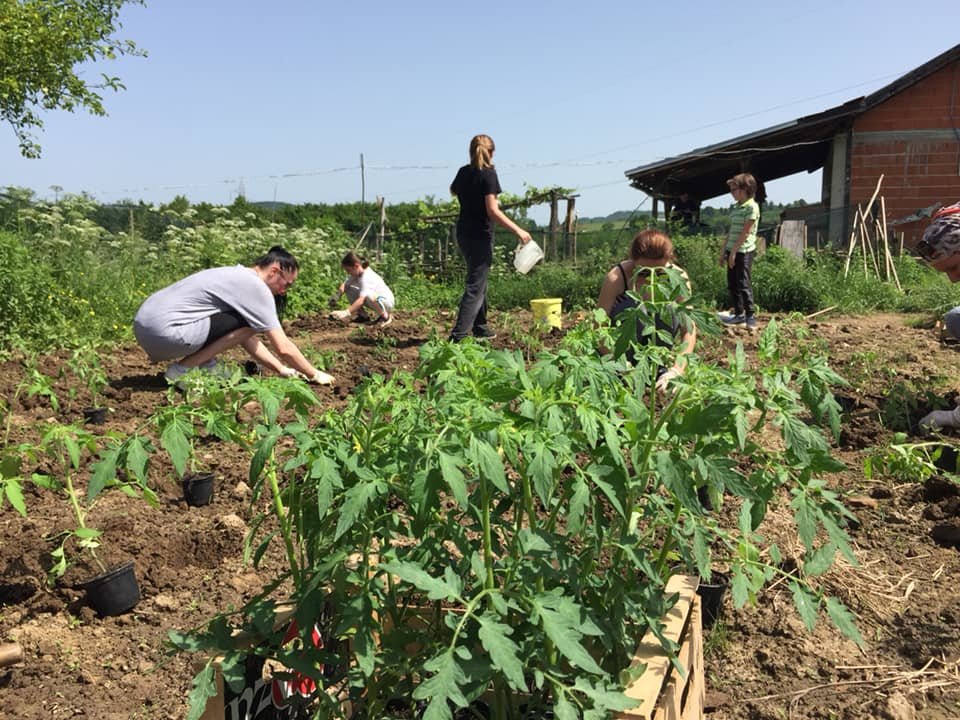 In Spring we planted the whole garden, now we are watering and waiting to get fresh and organic vagetables. CIM's volunteer club and the local people from Sanski Most helped us to sow the garden, and we had fun days all together working around garden.
We are glad that we managed everything to prepare around the garden because most of the spring were big rainfalls.
In May workers from Austria started digging the lake, they will be coming in June again to finish it up, and hopefully we will have soon a big lake at our farm.
Our Peace Camps are near the corner, we are now looking for participants, working on the program, and preparing the whole farm to be ready for it.
At the farm we have a new employee, and we are grateful for the help and work that he provides. International volunteers are also coming at our farm, we had three girls, one was from China, and two of them were from Swizterland. In the coming period, we are expecting a scouts team from Belgium, who have shown interest in in visiting our farm and helping us on our upcoming activities.
We sincerely thank everyone who contributed that our idea of the Peace Farm, the place of harmony of people and nature, lives and develops every day.
Peace and Love
The CIM team