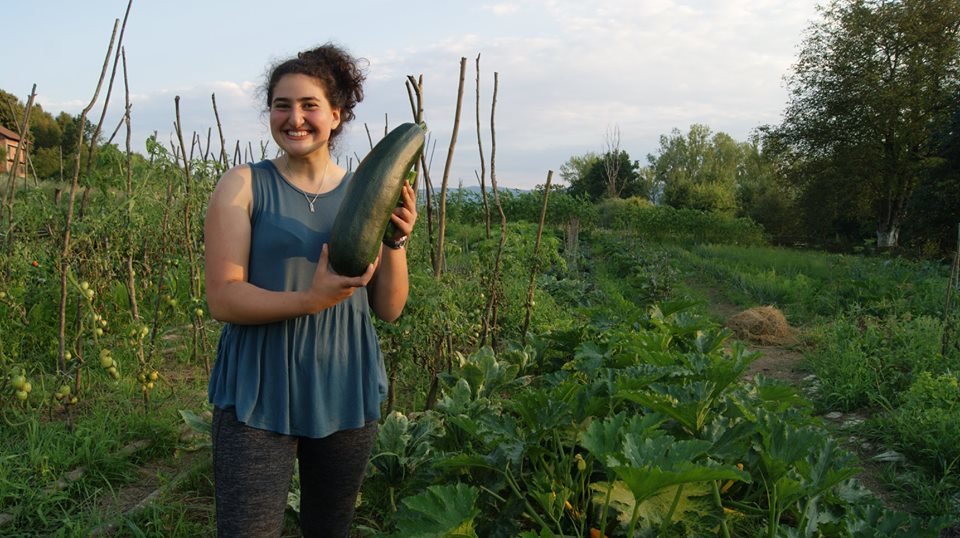 Dear all,
Warmest greetings from Sanski Most!
First of all we would like to say that our Peace Farm is becoming increasingly active and richer on a daily basis. This summer at the Farm we sang, played, camped, socialized, educate, worked and much much more.
It has become the center of our events, so in June and July we had the Village Harmony from USA. Village Harmony is a group of artists who sing songs from different traditions, including songs from Bosnia and Herzegovina and the rest of Balkans.
Also, this summer, CIM hosted WT2 - Working Together Winning Together - a camp for high school students organized by Youth for Peace. The participants of the camp stayed at our Peace Farm where workshops and socializing were held.
As usual, there are international volunteers at the farm that help maintain the farm, crops and animals that live on it.
Our garden, which is completely organic, has given many fruit thanks to the efforts of our volunteers.
This year's Peace Week was also held at the farm where workshops and educations were held, and on the 6th and final day of Center For Peacebuilding's Peace Week, 21st September were a celebration of International Peace Day. The activities started on the CIM Peace Farm around, and featured a gathering of more than a hundred people, which included local guests, visitors from other cities in Bosnia, and international volunteers. It featured a children's play in the woods called "Little Red Riding Hood From the Wolf's Perspective", as well as rehearsals for the choir concert later in the evening. .
There is always something happening on the farm and we still have a lot of plans for the future. For now, we are extremely satisfied with the support from the local community we receive and we hope that we will soon raise funds so that we can start building a new stable for our animals.
Our greatest pleasure is that we receive positive feedback from people who have visited the Peace Farm and who always find a way to come back.
THANK YOU!!!
Peace and Love
CIM Team