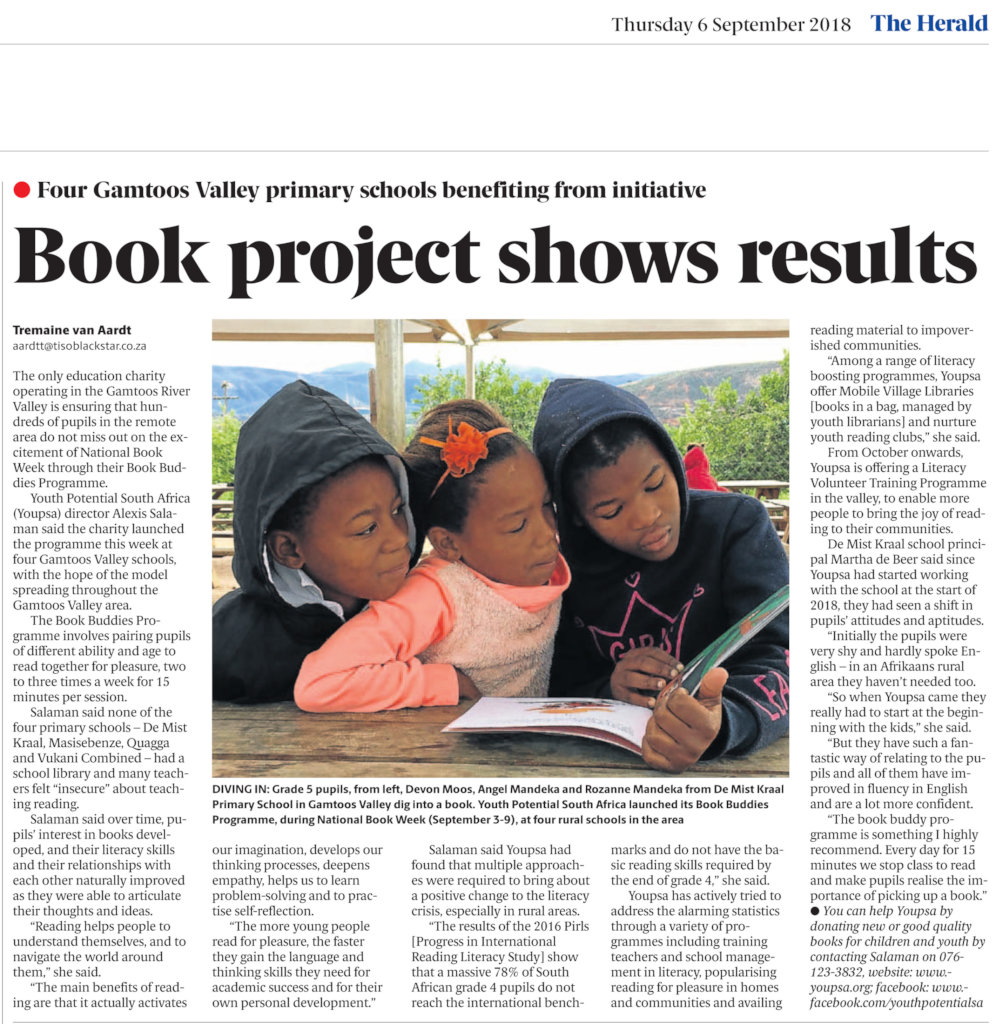 Dear Friends,
Here is an update about what's been happening at YOUPSA - made possible through your kind help!
During the recent South African National Book Week, YOUPSA was featured in 3 media outlets: The Herald, Kouga Express, and Good News Daily!
We launched a 'Book Buddies Program' at all of our partner schools. You can read all about it in the newspaper article featured here in this report.
One of the most moving things for us to see is children, who have been known to be very weak readers, quickly gain confidence and increasingly enjoy reading when reading together with their Book Buddy. The children glow afterwards and are so excited to share the stories they read!
The low level of literacy is a real crisis in South Africa. In fact, in many of the classrooms where we work, about half of the children cannot yet read or write. For this reason we at YOUPSA are so passionate about helping children to gain access to books for reading for pleasure and growing their love of reading.
Please continue to keep YOUPSA and our children in mind and consider making a once-off donation or becoming a monthly donor, to ensure that our programs can reach more children.
We hope you enjoy this update. We'd love to hear from you!
Best regards,
the YOUPSA Team
°