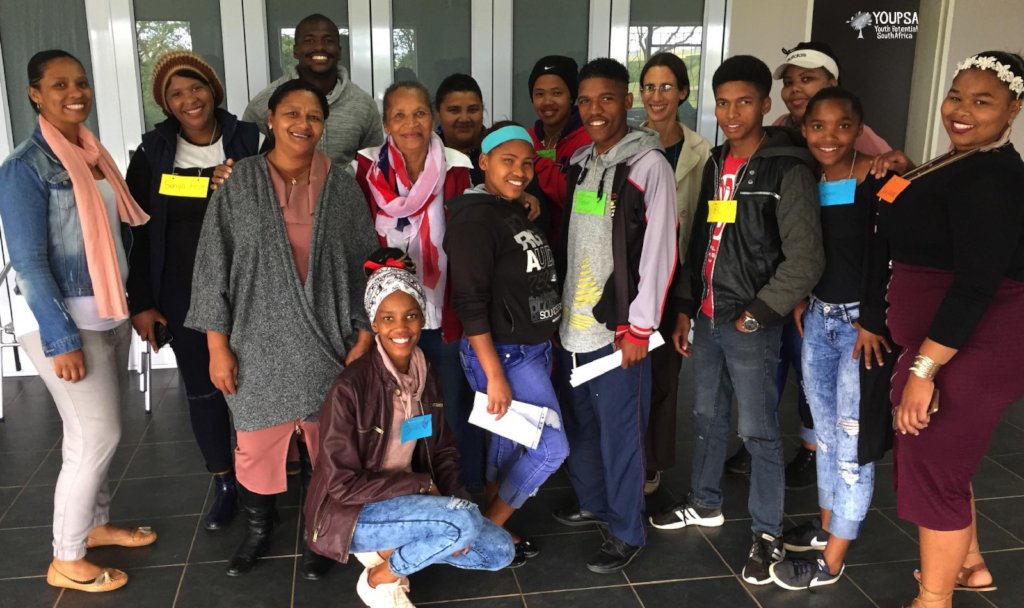 Dear Friends of YOUPSA,
We hope you enjoy this brief update, stories and photos about our work.
In October YOUPSA started its Literacy Volunteer Training and Creative Youth Empowerment Volunteer Training. We had participants come from all over the Gamtoos Valley area to take part in these personal and professional development programmes. During these trainings volunteers learned to lead workshops for children and youth to unfold their potential and promote literacy in their communities. Volunteers learned techniques for reading with children, how to inspire children to read books, and how to set up and run a reading club.

YOUPSA also runs Youth Leadership & Team-Building Programmes at each of our partner schools, with two students from each Grade, 4 – 7. The motto that we have adopted is: "If your actions inspire others to dream more, learn more, do more and become more, you are a leader." - John Quincy Adams
Thanks to your support for YOUPSA's weekly Creative Youth Empowerment Programme. the children enjoyed many new experiences, like creating their own beaded arm bracelets and experimenting with different musical hand instruments.
Among the childrens' favorite activities were learning to write and illustrate their own book, as well as making friendship bracelets on a cardboard loom. The children so much appreciated the chance to be creative and to express themselves. They were absolutely delighted to have a chance to use real arts materials, made possible by our kind donors, which they otherwise never have access to.
We can only support these children through your help. Please remember YOUPSA and our vulnerable youth in your end of year giving. Please donate generously so that we can continue providing at-risk youth with the necessary conditions they need to flourish.
We'd love to hear from you!
Best regards,
the YOUPSA Team