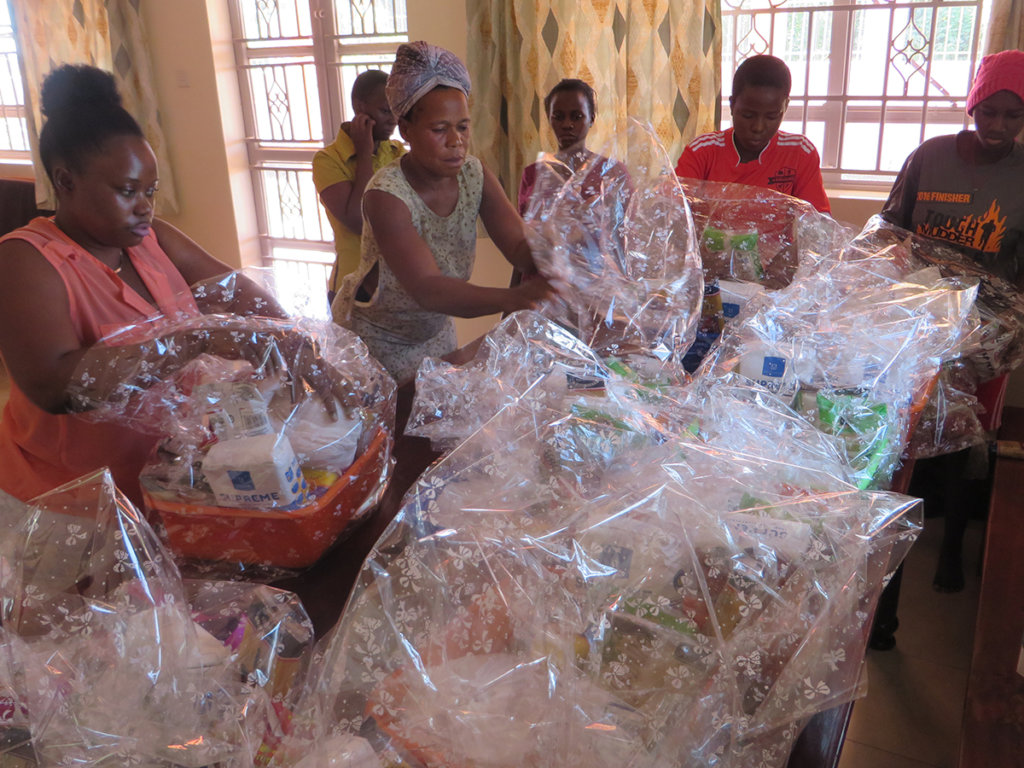 We are extremely grateful for the support we have received so far in helping us to feed 50 Vulnerable Children in Uganda. During December we were able to raise funds to support the costs that the project in Uganda incurs at Christmas, and with your support, we have been able to provide:-
33 Food Packages - for community families, families of resettled and fostered children, and families of staff who give their time each Christmas. Each package included bread, sugar, soda, eggs, spices, margarine, beef, chicken, pasta, cooking oil, milk and more. Each package contained enough for 20 meals/servings.
A Christmas Party for 76 - at a water and play park for all the children at the Children's Home and those supported on the Community Education Support Programme. They had a wonderful time and also enjoyed chicken, chips and pop!
Christmas Food for the Children's Home – food for the Christmas season's celebrations for the 70 children and staff at the Children's Home, and they all thoroughly enjoyed themselves.

Regular, nutritious food is a basic right of any child, and vital for their development. Unfortunately, many children arrive for care at the Children's Home in a state of malnourishment. The Victory Child Care Project - Ty Cariad Children's Home is a childcare institution approved by the Ugandan Government, with a remit to Rescue, Rehabilitate and Reintegrate the children. It currently looks after 50 children at the home, and their needs include love, security, food & nutrition, and education.
With your help, we continue to make a difference in the lives of orphans and vulnerable children in Uganda.