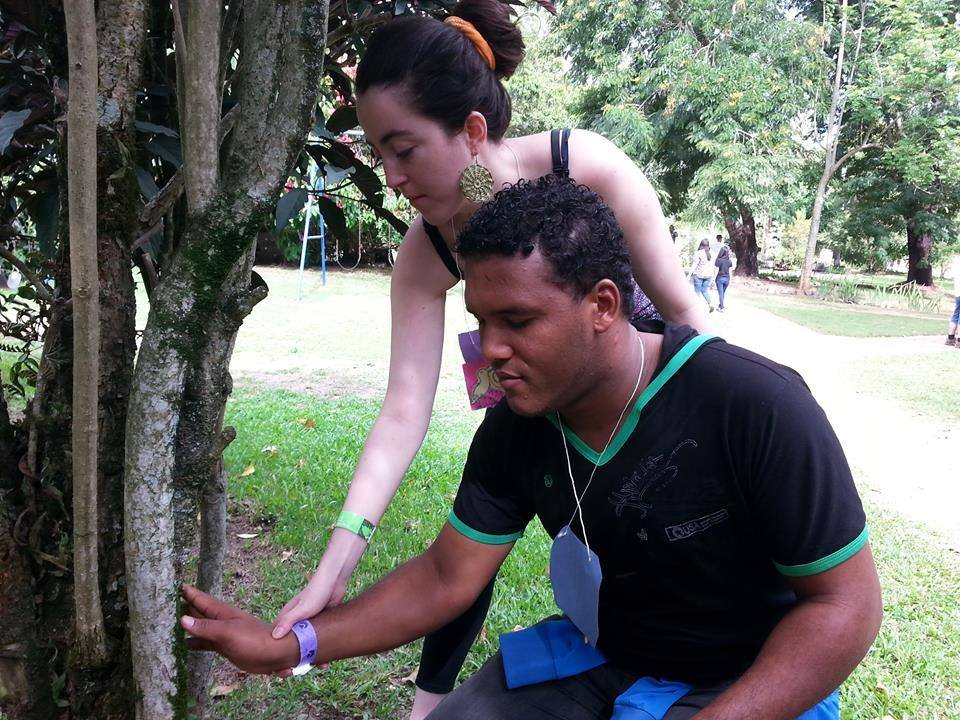 The Global Environments Network did beautiful work in 2015, nurtured by your support. WIth this report, we'd like to celebrate a few achievements and voices from the past year.
Year in review
In August, we completed our fifth Global Environments Summer Academy. In June, North American indigenous GESA alumni Darcie (GESA 2012), Kaylena (GESA 2013), in collaboration with GDF staff and board members, co-led our second North American Community Environmental Leadership Exchange (NACELE). We convened indigenous environmental professionals and practitioners at the Montreal Botanical Garden under the theme Nourishing Relations, People, Plants and Place.

In November, four GESA alumni, Antonia (Chile, GESA 2012), Daniel (Dominican Republic, GESA 2014), Yolanda (Mexico, GESA 2014) and Ana Elia, (Spain, GESA 2014) developed the first Regional Academy, the Academia Latinoamericano de Liderazgo Socioambiental (ALLSA), held in Spanish in the Dominican Republic. They gathered under the theme Transformative environmental education: Our relationship to biocultural landscapes. All three events brought people together in extraordinary, intensive moments of peer-to-peer learning and the exchange of ideas, strategies and techniques. Through these gatherings, participants were woven into an ever-richer and more resilient network.
In their own words
Participants and staff reflected on each of this year's gatherings, as follows:
"GESA is not so much a summer school focused on environmental issues as it is a space to reconnect with ourselves, others, and the earth." - Karlis (Latvia)
"This work is often tough, lonely, and challenging. I recognize the importance of time for balance and wellness... and of having the collaboration of non-native allies." --Monaeka (Guam)
And returning home from the inspiring experience of ALLSA in November, Gary Martin, GDF Director and founder of the Global Environments Network, shared this: "This sign from the permaculture space at the venue, Rancho Baiguate, sums it up: 'We are in a process of transformation to achieve sustainability... we are moving from the conventional to sowing with conscience.'" (See photo 4, below.)
Our thanks

We are so proud of the ongoing collaborative work and achievements of GESA alumni. As we enter a new year, we recognize and celebrate these processes of transformation, connection, and renewal. Gifts like yours are what make them possible. Thank you for your help in this work towards a world of biocultural diversity, sovereignty and justice.
__
Photo 1: Camila (Chile) guides Bladimil (Dominican Republic) during an ALLSA exercise to experience the natural world with all the senses in Jarabacoa, Domincan Republic.
Photo 2: Shirley, cedar basketweaver from Skwxwú7amesh Úxwumixw (Squamish Nation), and Richard, Kanien'kehá:ka (Mohawk), pose with their craft during our NACELE visit to his studio in Kahnawà:ke, outside Montreal, Canada.
Photo 3: Janelle smudges Angela with white sage from Alberta, Canada during an early morning creative prelude in Bern, Switzerland.
Photo 4: See text, above.
Photo 5: ALLSA organizers Antonia (Chile, GESA 2012), Daniel (Dominican Republic, GESA 2014), Yolanda (Mexico, GESA 2014) and Ana Elia, (Spain, GESA 2014), tired but happy at the end of a successful first regional academy.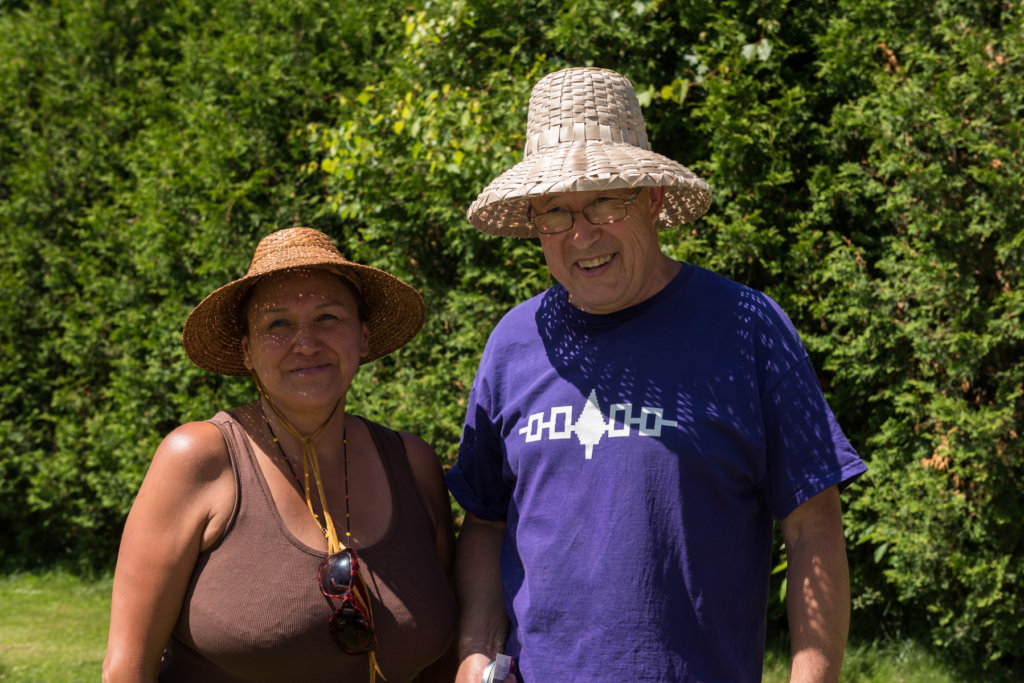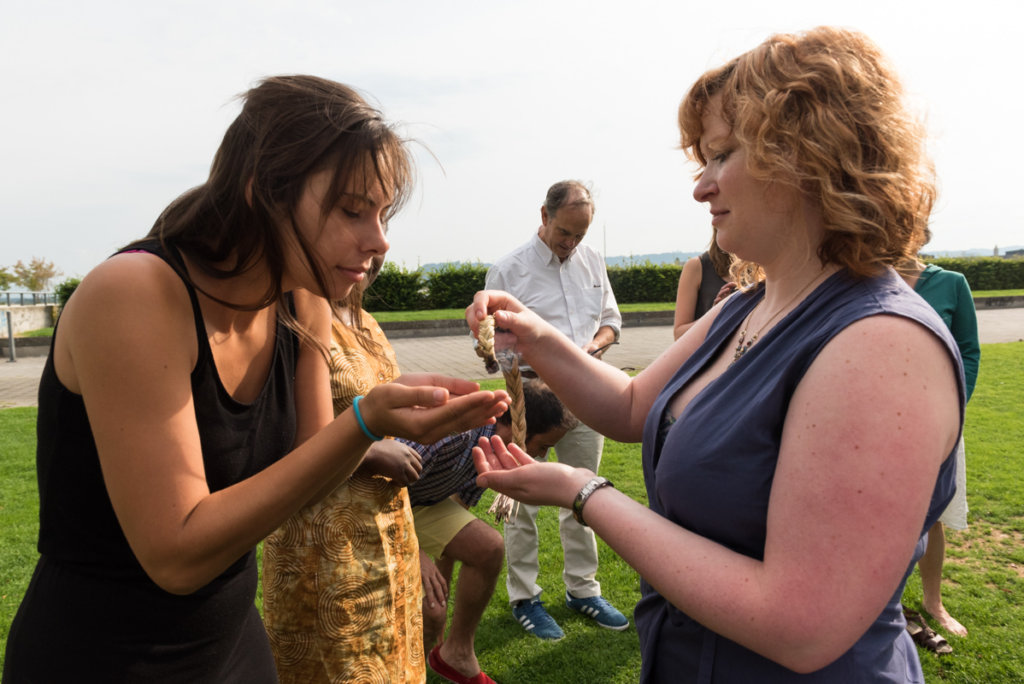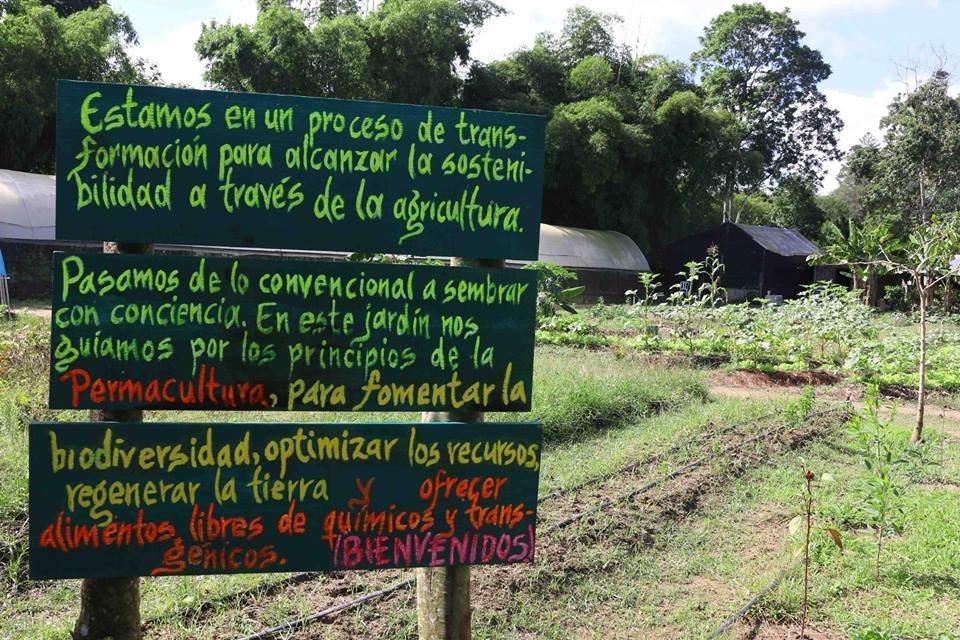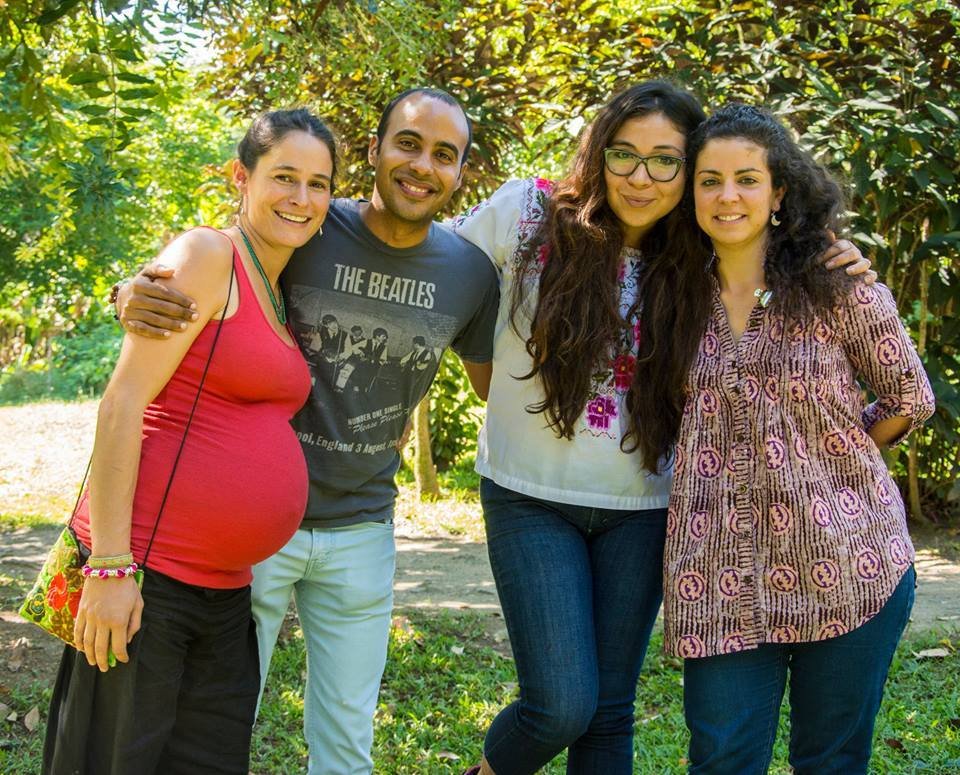 Links: