Project Report

| Nov 8, 2023
Harvest Festival- Repair, Renewal and Resilience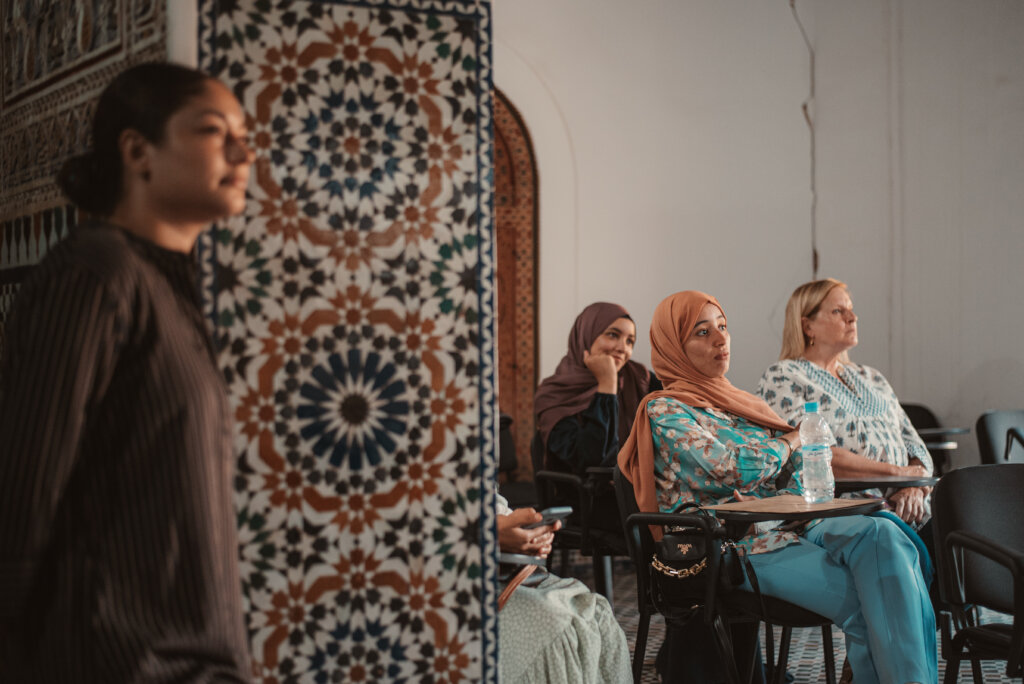 Last month, we held a special Earthquake Response Edition of the Harvest Festival Marrakech from 21-31 October. It was reoriented from its intended programming to be responsive to the 6.8 magnitude earthquake that struck Marrakech and the High Atlas region late in the evening of September 8, leaving comprehensible damage and losses across both community, culture and livelihoods. As of late September, at least 2,900 had been reported dead and over 300,000 displaced.
Harvest Festival Marrakech is intertwined with the High Atlas. It was born out of the Global Diversity Foundation's (GDF) decade-long history of working alongside its rural communities. We feel an immense responsibility to provide ongoing and long-term support to alleviate the region's suffering. GDF and its local partners were among the first external responders to provide immediate assistance to the High Atlas once landslides had been cleared, enabling help to reach villages that are among some of the most remote and marginalised in Morocco.
Our autumn 2023 programme focused on the themes of repair, renewal and resilience. This edition gave us the opportunity to discuss alongside others, what the continued road to recovery looks like from the perspective of the collective effort that it will take us to get there. We brought together artists, activists, social changemakers and community members to engage in workshops, grief work, resilience training and conversations around food sovereignty, earth architecture, children's education and other aspects of rebuilding. We feel grateful to have supported many emerging leaders within the Moroccan environmental context, who are now conscious of aspects such as psycho-social support, traditional earthen architecture, and seed saving in their relief work. We hope that this will help them build back better, with a focus on restoring lives and livelihoods, alongside ensuring ecological viability of High Atlas landscapes.
Apart from facilitating meaningful spaces for conversation, sharing and solidarity, each event also encouraged donations for a relevant linked cause, including the EFA GlobalGiving Crisis Appeal, High Atlas community earthquake resilience, Medical Aid Palestine, GlobalGiving Afghanistan Emergency Fund and GlobalGiving Libya Relief Fund.
Programme
21 Oct, Rebuilding Children's Education after the Earthquake, Learning from Education For All, Les Étoiles de Jemaa El Fna, 4pm to 6pm
21 Oct, Theatrical Improvisation workshop led by Les Étoiles de Jemaa El Fna in conjunction with EFA conversation on education, Les Étoiles de Jemaa El Fna 6pm to 7pm
26 Oct, De Terre et D'eau, Screening and Conversation with Mamoun Kadiri, moderated by Balkis Guetta, LE18, 7.30pm to 9.30pm.
27 Oct, Supporting Food Sovereignty within Natural Disaster Recovery, Um Mami Melting Pot, 6.30pm to 8.30pm
28 Oct, Designing Resilience Based Responses to Social Needs, A training and workshop with Jihad Bnimouss of Inspire Corp, Les Étoiles de Jemaa El Fna, 2pm to 4pm.
29 Oct, Artists and Cultural workers in solidarity with Palestine, Libya and Afghanistan. A night of readings, LE18, 7pm to 9pm
27 to 29 Oct, 'Diary of a disaster', collective zine making workshop with the children and young people of Dar Bellarj, led by Sophia Attagui (Closed door community event)
26 to 29 Oct, 'Diary of a disaster', Intergenerational podcast workshop with the collectives of Dar Bellarj, led by Ghita Zouiten (Closed door community event)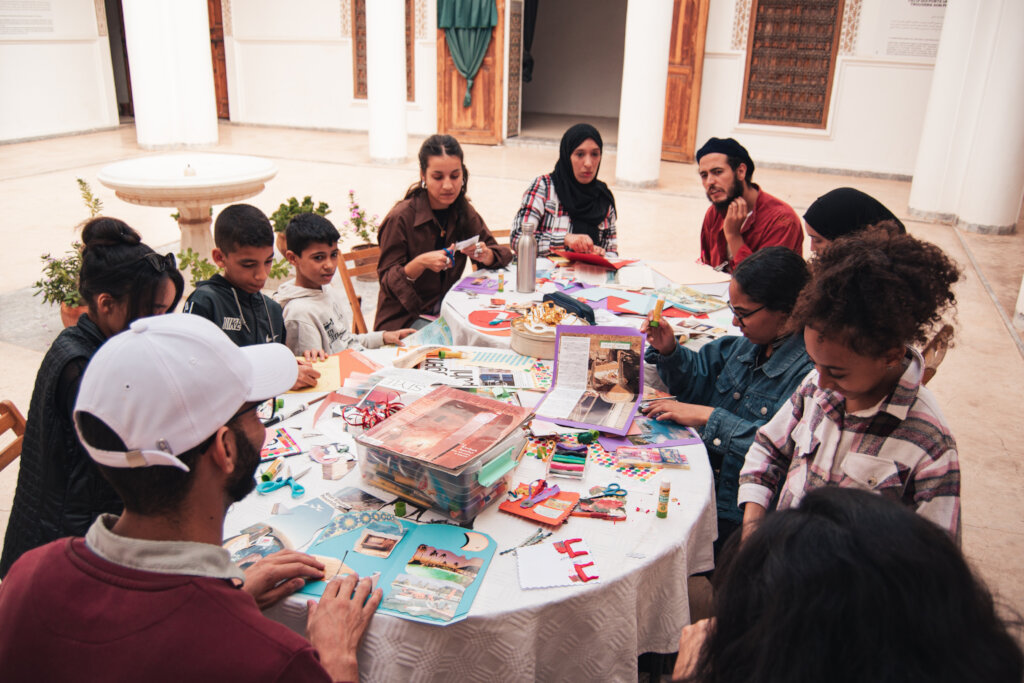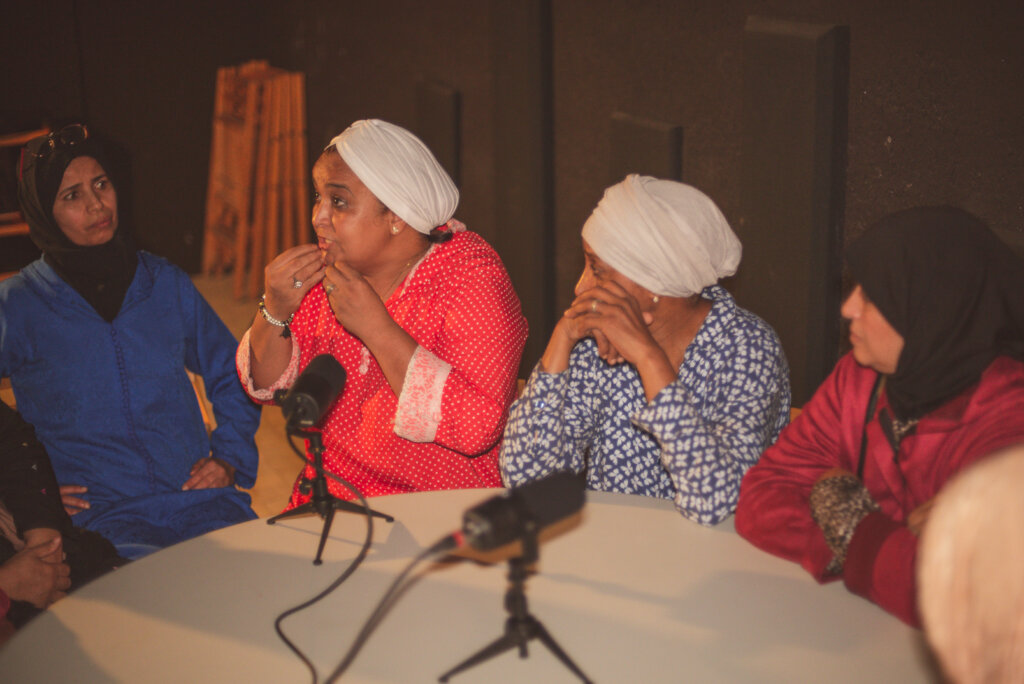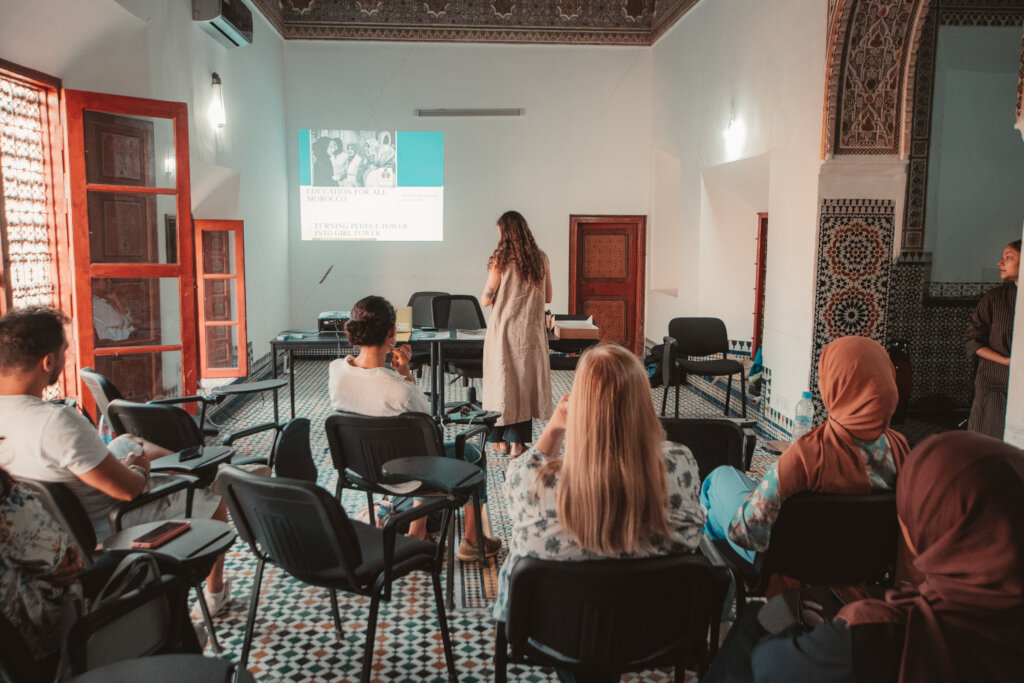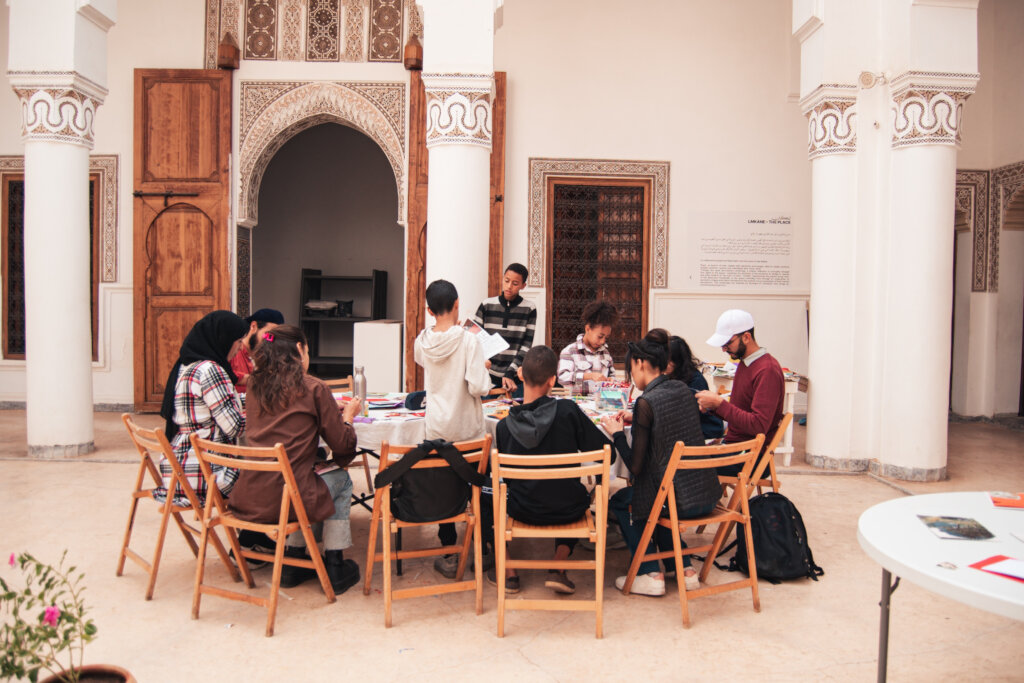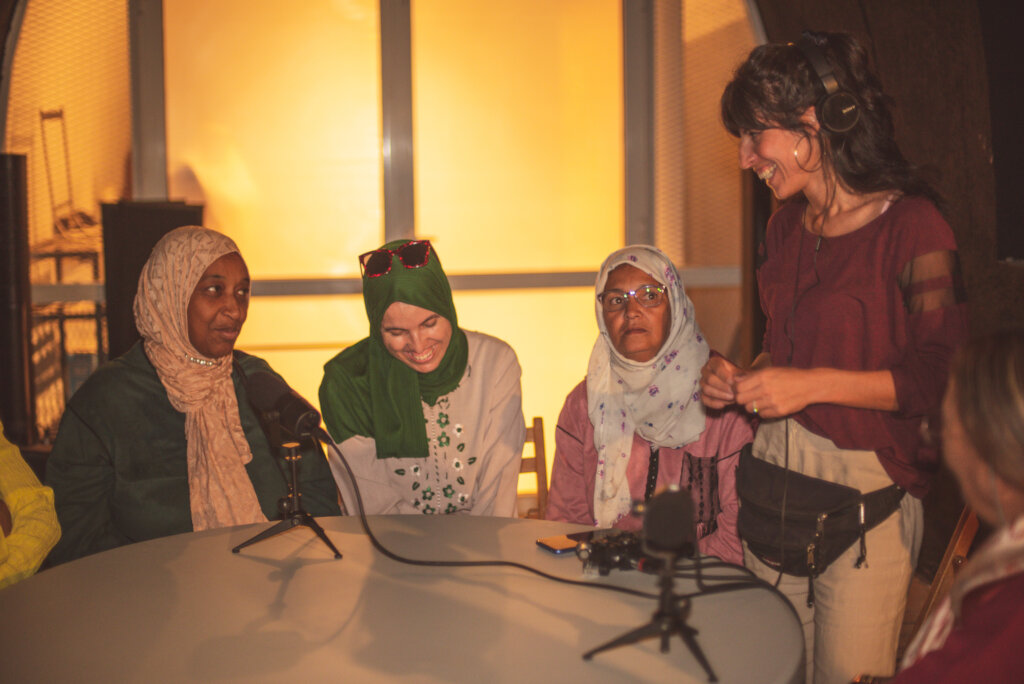 Links: