Project Report

| Mar 4, 2014
Finalists compete for places in GESA 2014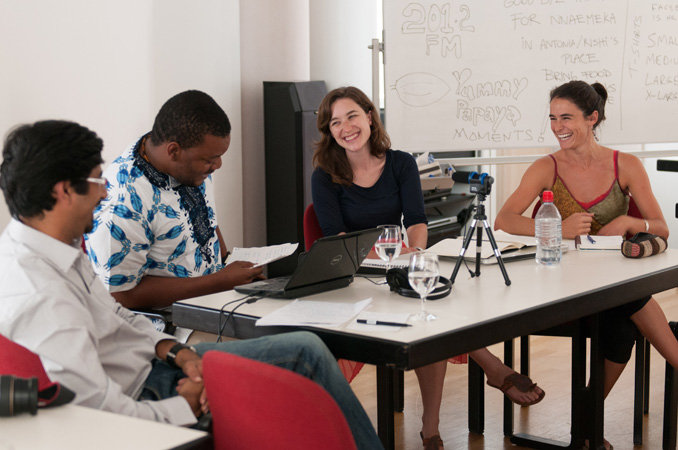 We are making progress in choosing the emerging environmental leaders who will attend the fourth Global Environments Summer Academy, which will take place at the Centre for Development and Environment (CDE) of the University of Bern between July 26th and August 15th of this year. Over three months, from late 2013 to early 2014, we received over 300 impressive applications from aspiring environmentalists in 75 countries. A panel of ten reviewers diligently read the applications of shortlisted candidates, allowing us to make the tough choice of who would advance.
The finalists, from 38 countries, are now vying for the 18-21 spaces available through an ongoing process that emphasizes the need to attain a balance of men and women, regions, academic backgrounds and research interests in the Academy. The response this year reveals that interest in GESA is expanding to new parts of the world: 19 countries in Africa (Democratic Republic of the Congo, South Africa, Uganda and Zimbabwe), Asia (Cambodia, Kyrgyzstan, Mongolia, Sri Lanka, Russia and Vietnam), Europe (Croatia, Italy, Netherlands, Poland and Switzerland), Latin America & the Caribbean (Belize, Dominican Republic and Guatemala) and the Pacific (Fiji) are represented for the very first time in our group of finalists.
The diversity of interests of this group, spanning agrobiodiversity, conflict resolution, environmental history, natural resource management, gender and environment, renewable energy, sustainable livelihoods and wellbeing and many more topics, is ensuring that GESA 2014 will be an avenue to explore the most critical contemporary environmental issues from multiple perspectives.
Over the next week, we are trying to raise £5000 to provide fee waivers for three GESA participants, one each from Africa, Asia and Latin America. Please give us a hand! Make a donation starting now, and please share this link with your friends. We are competing for a cash bonus of £1,000 by generating the largest amount donated and a special £500 bonus by getting the greatest number of unique donations by the end of the week. The bonus week will last until March 10th 11:59 am GMT, so please make your donation before then.
Photos of GESA alumni
GESA 2012 alum, Antonia Barreau Daly (far right), from Chile, is currently exploring the relationships between food sovereignty and accessibility to forests for Mapuche families inhabiting the Andean temperate forests of southern Chile as part of her MSc research.

GESA 2013 alum, Thiago Gomes from Brazil, carries out research on social-ecological change and local strategies for resource management and conservation in the Laklãnõ (Xokleng) Indigenous Territory, Upper Itajaí Valley, Santa Catarina, Brazil.

As Founder-Director of the non-profit organization "Planeta Océano", GESA 2012 alum, Kerstin Forsberg from Peru, leads community-based marine research, environmental education and participatory sustainable development initiatives in Peru.