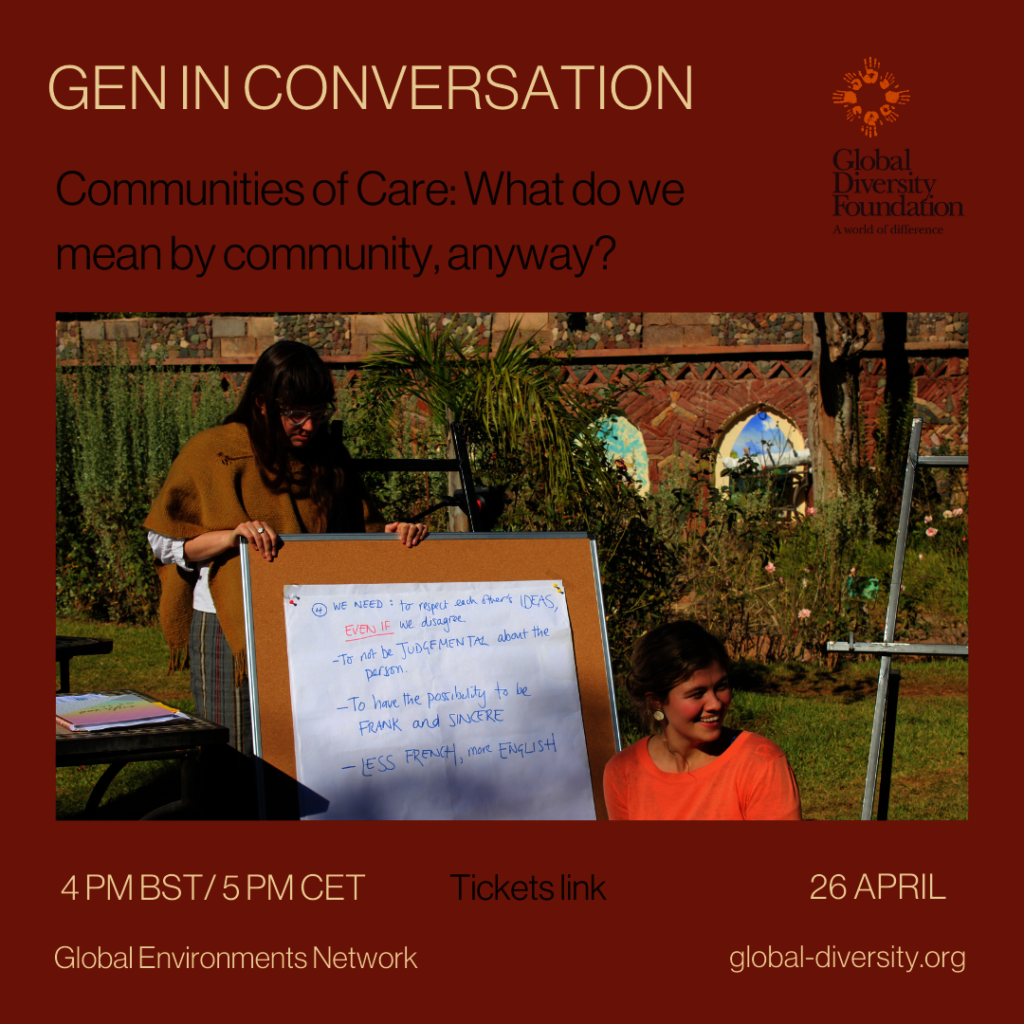 Creating community with 19 environmental changemakers at the Global Environments Summer Academy 2022
In April 2022, we launched the Seventh Global Environments Summer Academy (GESA 2022). The 2022 GESA cohort consists of environment and social changemakers who are working to find durable solutions to complex social and environmental challenges. The participants come from 16 different countries, working as multidisciplinary researchers, practitioners, activists, academics, and artists.
This year, GESA 2022 takes place over 5 months, encompassing a 4 month immersive digital fellowship, followed by an in-person Academy. Taking inspiration from the five elements of fire, air, water, earth and ether, we curated a holistic programme of workshops and roundtable discussions that offers peer-mentoring, tools-sharing and expertise for those working on the frontlines for ecological and social justice and planetary well-being.
At every summer academy, we invite a host of incredible resource people who are working on the frontlines of change in their fields. This year is no exception, with a programme jam-packed with engaging and thought provoking discussions and tools-sharing. We explored what it means to build community with Karen Larbi (POC in Nature), Shristee Bajpai (Global Tapestry of Alternatives), Maymana Arefin (Fungi Futures & Misery Collective), and Nessie Reid (Global Environments Network, ICCA Consortium). With multidisciplinary artists, Sujatro Ghosh, Nadia Tahoun and Guy Reid, we had an enthralling discussion on using the power of art for environmental justice. Our last roundtable was a powerful dialogue between Aditi Arora (Country Manager for Girl Up, India), Simran Rawat (Global Diversity Foundation, A Cry For Help Foundation) and Frances Mensah Williams CBE on transformational leadership, regenerative activism and navigating uncertainty.
In August, we are meeting in-person for a 12-day Academy, hosted at The Quadrangle in Kent, followed by the University of Oxford's Environmental Change Institute. In order to attend GESA, many of our amazing cohort members have been awarded bursaries, but they need to crowdfund to make up the rest of the course fee. Please support these talented, changs today. You can do so via their crowdfunder links below:
Help Francis resolve conservation challenges

Help Kum Christian Tegha mainstream biodiversity conservation
Support a young changemaker from Myanmar!
Support Soner from Turkey to implement agroforestry practices, anthropological sciences and tending the wilderness.
(Please note this author has permission to use all of the above names).