Project Report

| Jul 9, 2021
Weaving Grief, the Body & Transformative Justice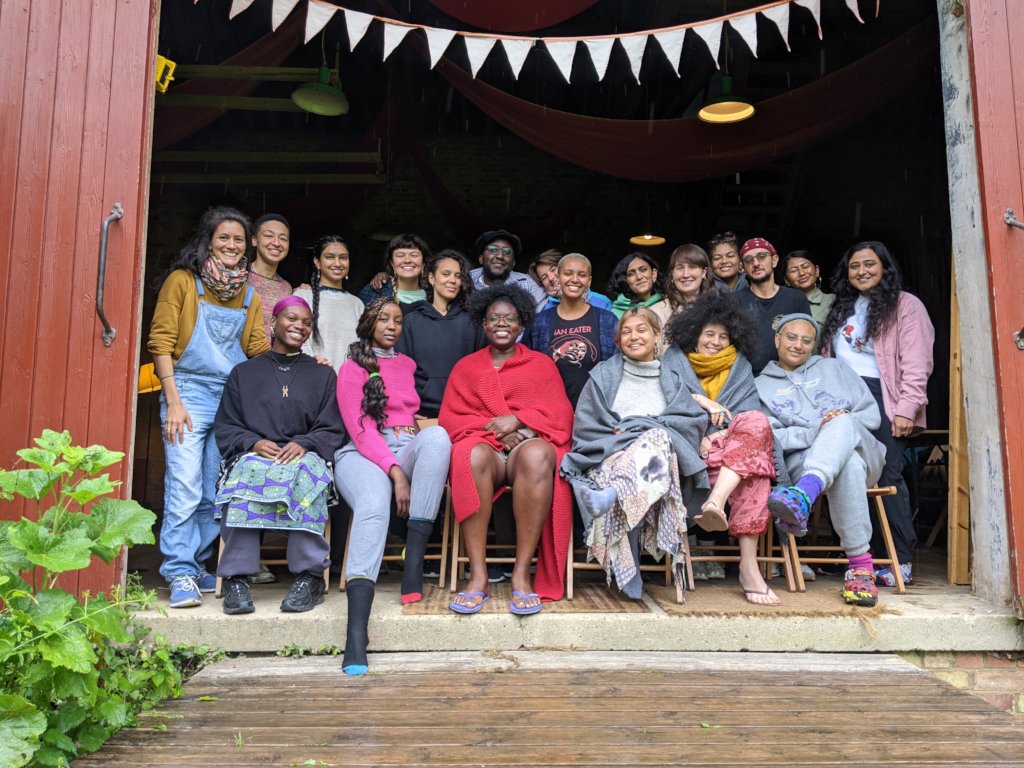 The Global Environments Network - in collaboration with Camille (The Collective Liberation Project) and Farzana (Healing Justice London) hosted a 6-day residential retreat, exploring how embodied grief practices can support environmental advocacy and transformative justice in the UK context. The retreat prioritised people with recent ancestral histories of migration or colonisation and was an opportunity to put into practice the Weaving Grief, the Body and Transformative Justice Toolkit research led by Camille, in collaboration with GEN Director, Nessie Reid.
The grief tools explored within the toolkit are predominantly inspired by the work of Malidoma and Sobonfu Some, Francis Wellner and Martin Prechtel. These authors have rich experience using ritual as a way to befriend grief. Art therapy interventions were also woven into the retreat experience, allowing participants to creatively unearth how grief work can be explored in their individual, as well as collective contexts.
Participants were taught embodied self-regulation practices throughout the retreat, based on a variety of somatic practices, such as butterfly taps, crossing-the-midline exercises, scream and moan therapy. Dance therapy, free writing and journaling, drawing, painting and peer counseling practices were used in order to integrate people's experiences.
The retreat provided a space for a majority people of colour (POC) group (20 people in total) to practice embodied techniques and rituals that explore how we can work with our grief to weave resilience, grow strong networks of community care and generate hope, in order to create the more beautiful world our hearts know is possible. We held a container which had a strong interfaith foundation, allowing for spirit to be part of the conversation in a way that is not dogmatic and allows for a myriad of beliefs to coexist. The retreat took place at The Quadrangle in Kent, UK - a stunning retreat centre.
In August this year, GEN will be publishing an open-source toolkit with tried and tested tools designed to weave grief, the body and transformative justice together. Watch this space.