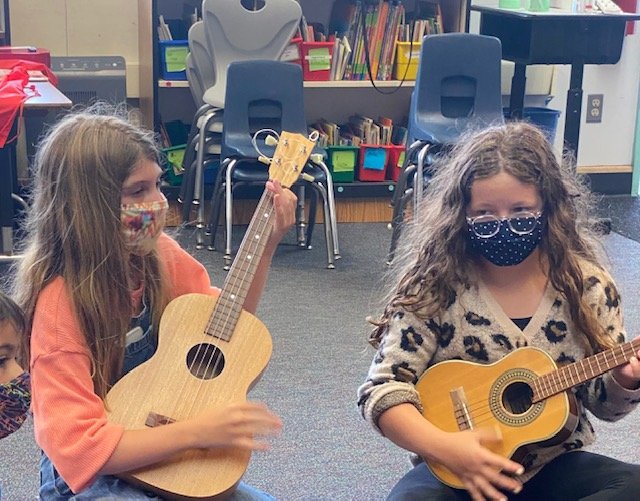 It's summer as you know, friends, and our days of virtual learning for children have ended. Here in San Diego, schools resumed in person instruction with a virtual option for families when our COVID-19 cases decreased and vaccines got into arms.
The results for students have been a gradual restoration of hope, glimmerings of joy, and a slow release of the traumas children experienced being kept home and away from friends, teachers and extended family members.
Here in our hometown, the San Diego Foundation teamed up with San Diego Unified School District to create a first-ever program called Level Up San Diego. Together these two powerful institutions super-funded two options to help kids emerge from the strain of remote learning. One is a half-day summer school program. The other is an enrichment program offering a range of learning opportunities from outdoor education and STEAM classes to Arts offerings.
GITC proposed launching our Summer Strummers Clubs in 7 schools in diverse neighborhoods. We hired successful GITC classroom teachers and music leaders to create highly engaging musical learning experiences in 14 clubs and we added 2 virtual sections for students who preferred to learn online. Our students are wearing masks, practicing safe social distancing, and washing their hands often. We know the pandemic is not entirely resolved. And even with these requirements, they are feeling freer, happier and more spontaneous as they connect, create and celebrate life once more with their peers and friends.
From the north to the south, and from the west to east in our district, students here are now being welcomed into safe, playful, inclusive musical classrooms, twice-weekly. Together, through music, they are developing their self-expression, creativity and collaborative skills! They are learning to sing and play traditional and multicultural songs. They are dancing, parading, making art on musical themes, playing percussion and ukulele, improvising instrumental soundtracks for stories, and composing original songs. We are so grateful to the San Diego Foundation and the San Diego Unified School District for selecting Guitars and Ukes in the Classroom to be grant recipients in order to bring music to life for kids at no charge to their families.
Please enjoy these photos from some of our classes this week! Thanks to volunteer photographer Joyce for capturing the magic, and to her husband Rodney for bringing our traveling ukulele zoo out to the clubs!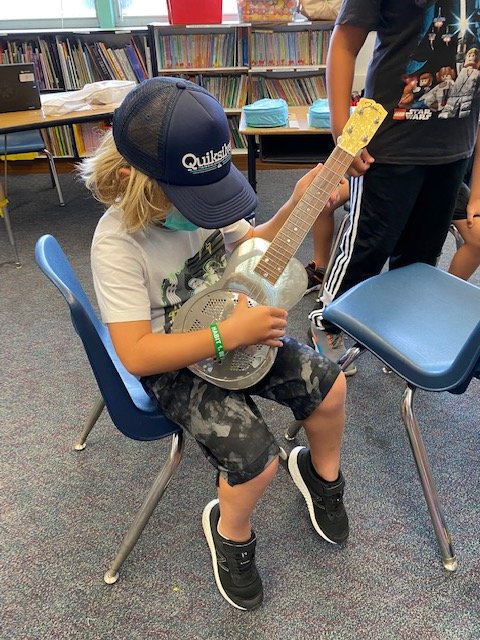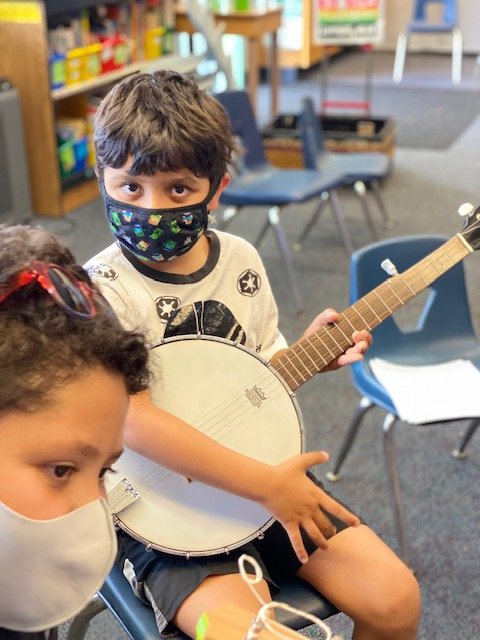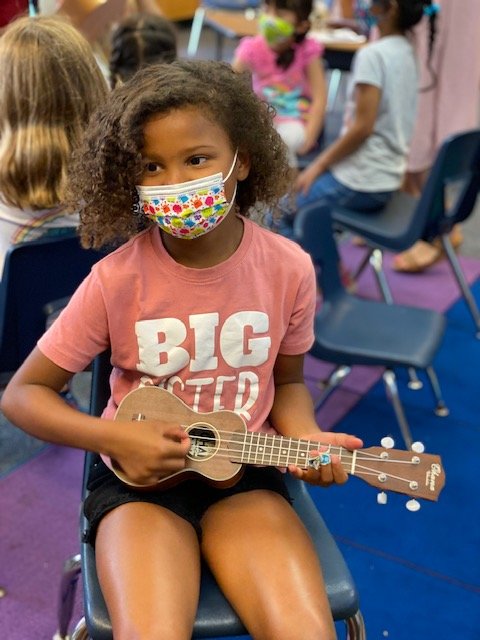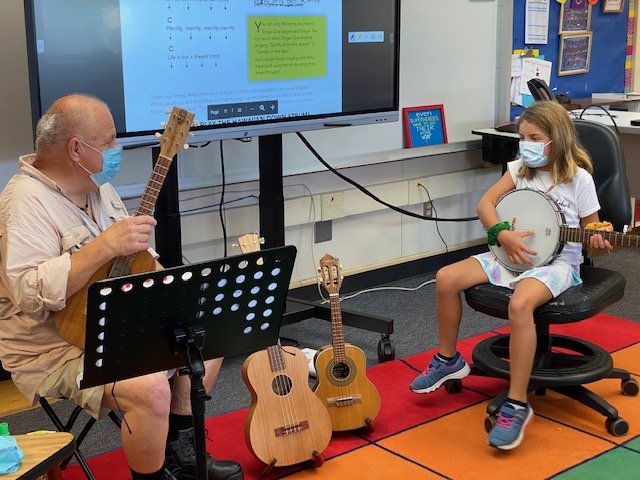 Links: