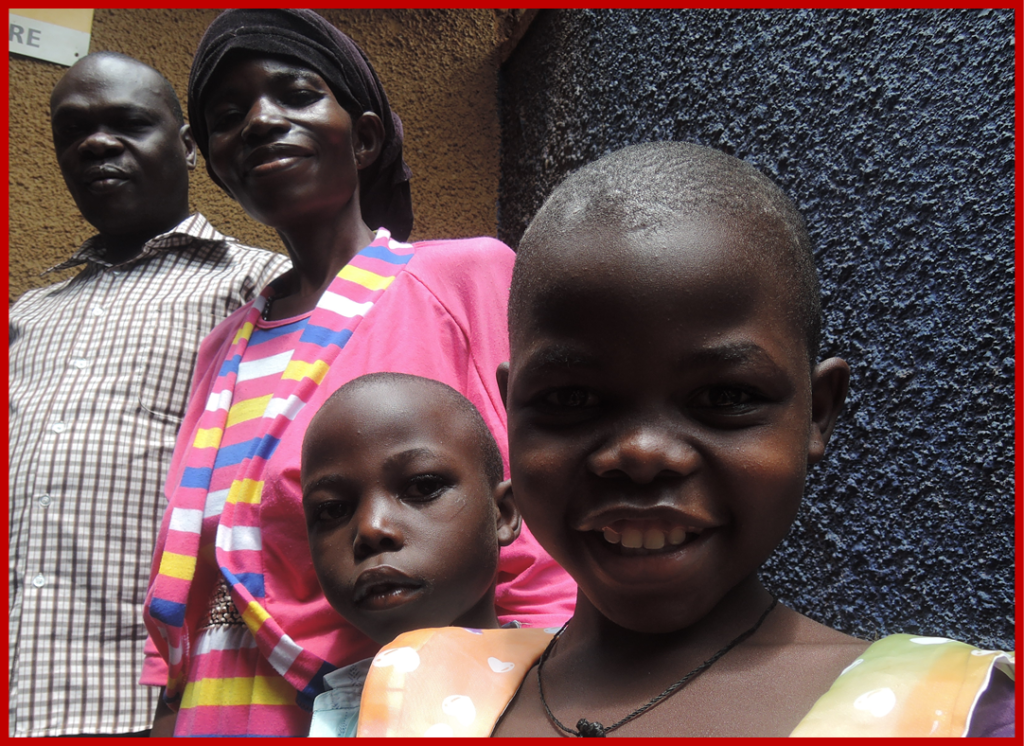 On 1st December Alive Medical Services (AMS) joined the global community to celebrate World AIDS Day. The theme this year, Getting to Zero, holds special significance for AMS. Since 2013 AMS has successfully eliminated mother-to-child transmission (EMTCT) among enrolled patients. This is an important success for the clinic and our community – and an important step towards realizing an HIV-free generation!
At AMS a strong EMTCT program means:
Zero babies born with HIV – all mothers enrolled in treatment at AMS have given birth to healthy, HIV-free babies
Zero stigma against pregnant women and mothers – all women are greeted with love and respect
These are globally recognized steps and part of UNAIDS 'Fast-Track to end AIDS' agenda. Eliminating the spread of HIV from mothers to babies is a key target for the Fast-Track agenda and for the UN's Sustainable Development goal to end the AIDS epidemic.
The Stop the Spread of HIV from Mothers to Babies project is providing crucial support to the continuing success of AMS' EMTCT program. AMS cares for more pregnant women and infants each year, with 104 negative babies discharged from AMS care in the first six months of 2015. AMS is working hard to meet this growing demand and ensure that all pregnant women get the support and care that they deserve. However, this requires an expanding perspective – to serve new clients and meet the demands of new challenges.
AMS' EMTCT program is founded on a commitment to help all women and families recognize their right to build strong, healthy families. Like the rest of AMS' services, this approach is based in the loving and dignified care that AMS provides to every person that comes to the clinic. In addition to our staff's dedication, mother-to-mother support groups are making an important difference. HIV positive mothers who have completed the EMTCT program have become ambassadors within the community. These mothers share their knowledge, experience and vision with others in the community.
Veronica is one of AMS' fearless EMTCT ambassadors. When Veronica first arrived at the clinic ten years ago she was sick and depleted. After being diagnosed with HIV and enrolling in treatment, Veronica harnessed her strength and courage to bring her son and husband to the clinic for testing – both of who tested positive. Heartbroken by her family's sickness, Veronica used her enduring spirit to care for her family. A year later, after working closely with AMS staff and adhering to her treatment regime, Veronica gave birth to a healthy, HIV-free baby. Veronica went on to give birth to another healthy, HIV-free baby. Since being diagnosed, Veronica has worked with AMS staff to keep herself and her family healthy.
Now Veronica has become a beacon of light for her whole community, courageously sharing her own story to inspire neighbours to test and seek treatment.
"The message I would really love to give to anyone who is pregnant: I would recommend the person to run as fast as possible to [the] nearest health center to test for HIV and know their status. In case she realizes that she is positive, she would be advised to begin taking medicine as soon as possible."
When you donate to Stop the Spread of HIV from Mothers to Babies, you help AMS to continue building a community of strong, healthy mothers and you support the dream of an HIV-free generation. Thank you from all of us!
Links: