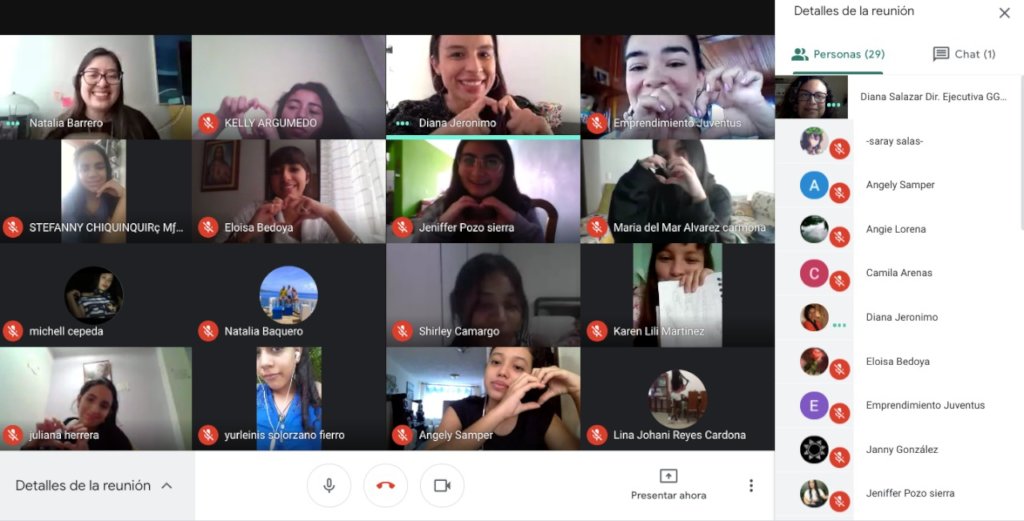 Fifty young women, from 4 cities in Colombia: Medellín, Barranquilla, Cali, and Bogota, learned digital skills to achieve big dreams with the support of Geek Girls LatAm.

Digital skills enable young women to create and share digital content, communicate and collaborate, and solve problems for effective and creative self-fulfillment in life, learning, work, and social activities at large.
We shared knowledge about these skills with a gender focus, emphasizing bullying prevention, cyber-abuse, and cyber-dependence.
Adolescent women experience risks when their education is interrupted. For instance, as a result of the current situation with COVID-19, many women have had to study from home. And taking advantage of this situation, we joined with the "Juventus Casa Nueva" Foundation to bring 100% virtual workshops to boost digital skills to 50 of their talented women.
Through these workshops, we were able to strengthen the digital skills of these young women, they learned about digital culture and security, how to search for qualified Internet content. Also, the young girls learned how to use the cloud, digital creative content, and problem-solving contexts.
In total, these women received 16 hours of training, and, as a result, they strengthened their autonomy to learn leadership and creativity.
Thanks to those people who continually support us with their donations, so we can continue fulfilling our mission in Colombia and Latin America.
We are Geek Girls Latam, we inspire, empower, and connect girls and women with STEAM areas.
-----
Cincuenta mujeres jóvenes de 4 ciudades de Colombia: Medellín, Barranquilla, Cali y Bogotá, aprendieron habilidades digitales para impulsar sus sueños con el apoyo de Geek Girls LatAm y tus donaciones.
Las habilidades digitales permiten a las mujeres jóvenes crear y compartir contenido digital, comunicarse y colaborar, resolver problemas para una realización efectiva y creativa en la vida, el aprendizaje, el trabajo y las actividades sociales en general.
Desde Geek Girls LatAm compartimos sobre estas habilidades con un enfoque de género, con énfasis en el acoso escolar, el ciber-abuso y la ciber-dependencia.
Las mujeres adolescentes experimentan riesgos cuando se interrumpe su educación, la situación actual de COVID19 ha hecho que muchas mujeres tengan que estudiar desde casa. Hemos tomato ventaja de la situación actual y por eso nos unimos a la Fundación Juventus Casa Nueva para llevar talleres 100% virtuales a 50 de sus talentosas mujeres y así apoyar su formación integral.
A través de workshops "Saber Digital" pudimos fortalecer las habilidades digitales de estas mujeres jóvenes, ellas aprendieron sobre cultura digital y seguridad, cómo buscar contenido de calidad en Internet, además, sobre cómo usar la nube, crear contenido creativo y resolver problemas.
En total, estas mujeres recibieron 16 horas de capacitación y como resultado fortalecieron su autonomía para aprender en línea, su liderazgo y creatividad.
¡Gracias a quienes continuamente nos apoyan con donaciones podemos continuar cumpliendo nuestra misión en Colombia y América Latina!
Somos Geek Girls LatAm inspiramos, empoderamos y conectamos a niñas y mujeres con las áreas STEAM.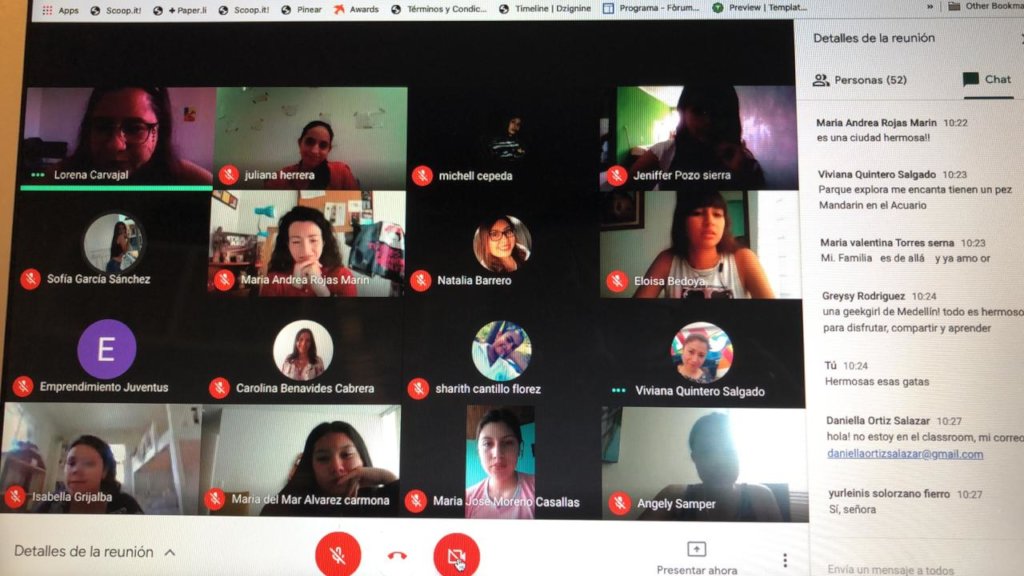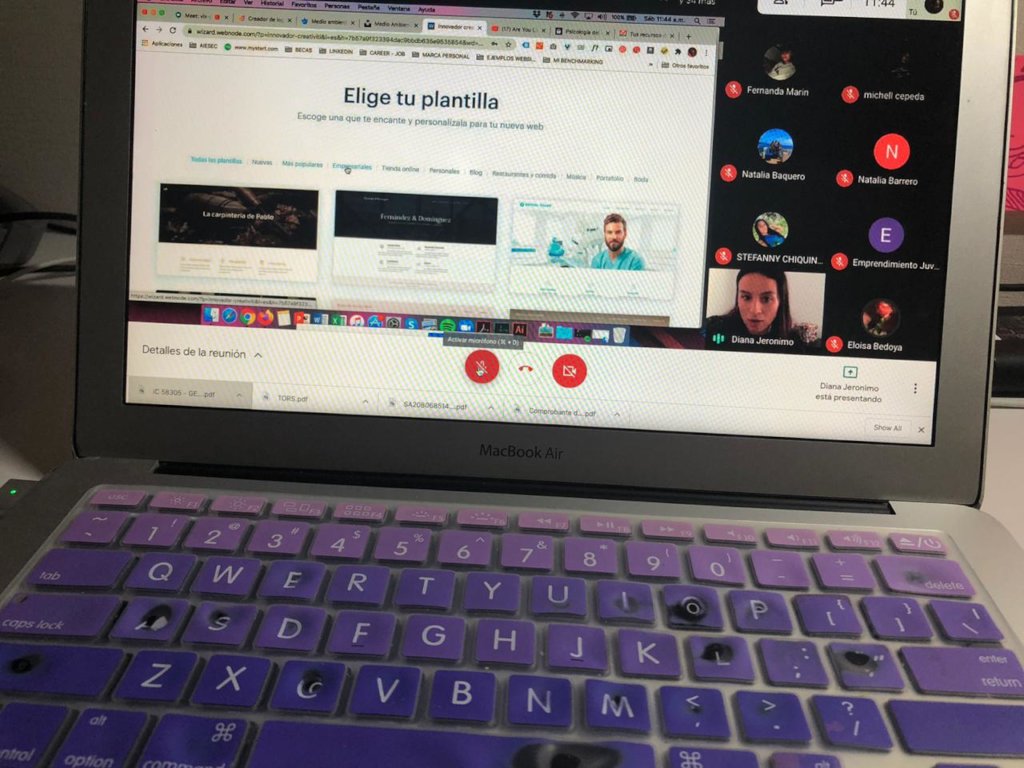 Links: