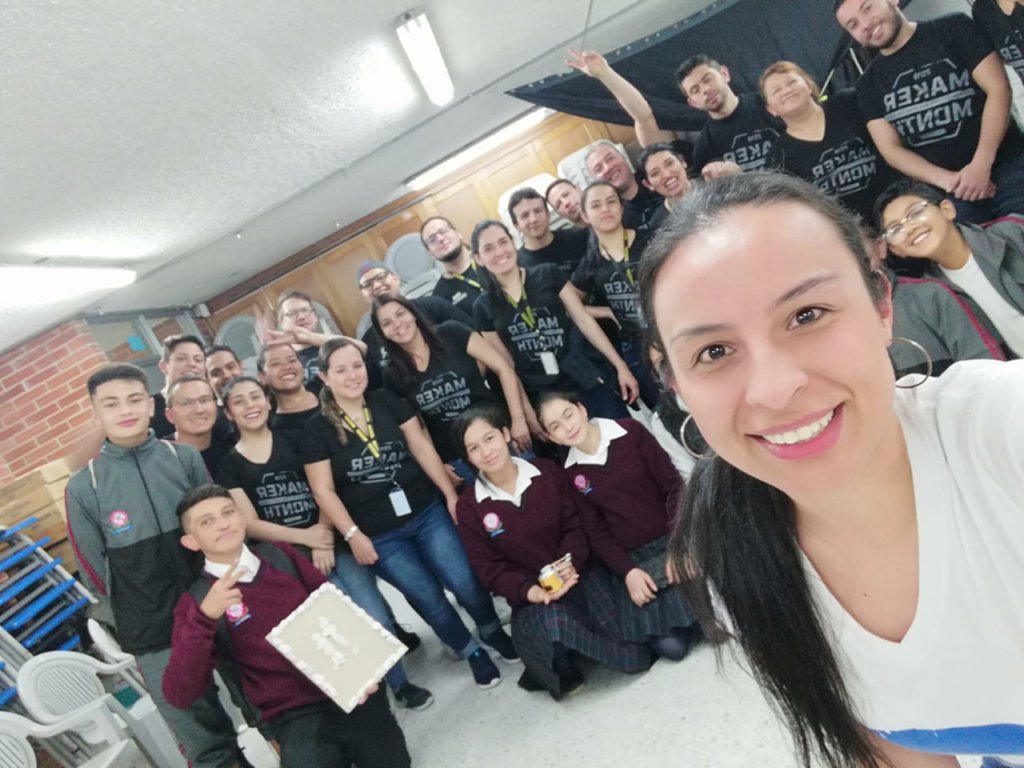 Geek Girls LatAm, is a community-led by women, which seeks to empower society in areas of science and technology. On this occasion and thanks to the collaboration of volunteer women belonging to our organization and our partner Stanley Black and Decker, we offered vocational exploration forums, and also workshops related to STEAM areas to the Ricaurte Educational Institution in Bogotá, Colombia.
The young people who were in tenth and eleventh grade actively participated in the programmed activities, their teachers were important actors in this process.
We continue to impact the new generations of young people in STEAM. #GeneracionSTEAM
Thanks to Geraldine and Juliana, our new Geek Girls who accompanied us to give an inspirational talk Young people were very motivated to study careers related to STEAM. Thank you María Claudia Londoño & Diana Niño for the lead with love this volunteer activity.
We make this report in memory of Dilán Cruz, a young man who participated in this activity and who died a week after it in unfortunate situations.
ESPAÑOL
Geek Girls LatAm, es una comunidad liderada por mujeres, que busca empoderar a la sociedad en áreas de ciencia y tecnología. En esta ocasión y gracias a la colaboración de mujeres voluntarias que pertenecen a nuestra organización y a nuestro aliado Stanley Black and Decker, ofrecimos foros de exploración vocacional y también talleres relacionados con las áreas STEAM en la Institución Educativa Ricaurte en Bogotá, Colombia.
Los jóvenes que cursaban grado decimo y once, participaron activamente de las actividades programadas, así como los docentes que les acompañaron.
Seguimos impactando las nuevas generaciones de jóvenes en STEAM.
Agradecimientos a Geraldine y Juliana, nuestras nuevas Geek Girls que nos acompañaron a dar la charla de inspiración Los participantes quedaron muy motivados en estudiar carreras relacionadas a STEAM. Gracias también a María Claudia Londoño y Diana Niño por liderar con amor esta actividad de voluntariado.
Este reporte lo hacemos en memoria de Dilán Cruz, joven que participó en esta actividad y que murió una semana después en situaciones lamentables.