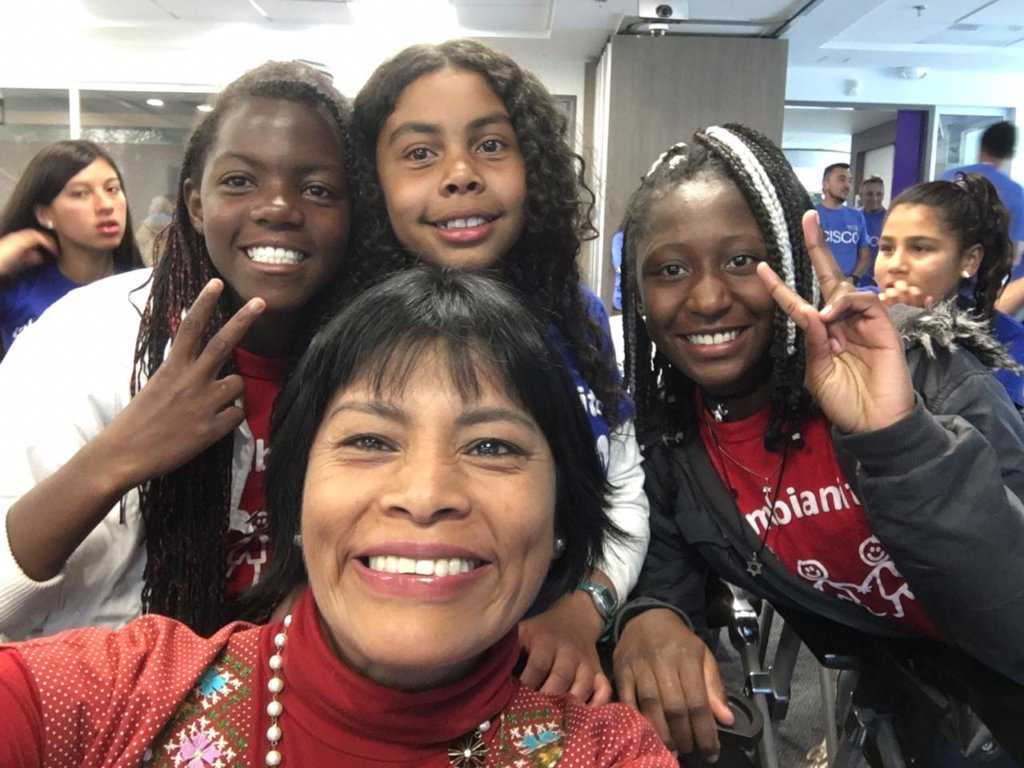 Geek Girls LatAm Inspire, Empower and Connect young girls and women with opportunities in STEAM areas. Thanks to our donors we can continue our mission and purple purpose. We are facing a stage of strategic growth, in the search for sustainability as an example of social enterprise for Colombia with a model of collaboration, sorority, talent, and creativity.
Your support helps us to:
Continue with our GGLtalks, power conversation with Women Role Models in STEAM fields.
Launch the e-shadow initiative, the best way to start in the entrepreneur world with a (women) startup founder as a reference.
Visit and impact 60 girls and boys of Colombianitos Foundation with a Cyber-Bullying prevention workshop.
You are helping us to open spaces to impact Latina girls and women in STEAM, big thanks to our Big & Tech Sisters, Ambassadors, and board members to impact the world with their talent and Purple Heart.
What next?
Bogotá will receive the innovation, creativity and co-creation event more important in the world. A renewed and modern infrastructure with various spaces that make up Interactive exhibitions, challenges, hackathons, workshops and conferences with hundreds of experts and brands from different sectors of the digital world. There, both "campuseros" (young participants of Campus Party) as the more than 50 thousand expected visitors from around the world, will share day and night working to (re) plan together with the future. During this big event, Geek Girls LatAm encourages young girls to attend and experience a full day of fun activities, our Tech & Big Sisters will accompany the girls to live this adventure!
SPANISH
Geek Girls LatAm inspira, empodera y conecta a niñas y mujeres con oportunidades en áreas STEAM de ciencia y tecnología. Gracias a nuestros donantes podemos continuar nuestra misión y propósito púrpura. Nos enfrentamos a una etapa de crecimiento estratégico, en la búsqueda de la sostenibilidad como un ejemplo de empresa social para Colombia con un modelo de colaboración, hermandad, talento y creatividad.
Su apoyo nos ayuda a:
Continuar con nuestros GGLtalks, poderosas conversaciones con modelos de roles femeninos en los campos STEAM.
Dar inicio a la iniciativa e-shadow, la mejor forma de comenzar en el mundo del emprendimiento teniendo una Mujer fundadora de startup como referencia.
Visitar e impactar a 60 niñas y niños de la Fundación Colombianitos con un taller de prevención del acoso cibernético.
Tú nos estás ayudando a abrir espacios para impactar a las niñas y mujeres latinas en STEAM, muchas gracias a nuestras Big & Tech Sisters, Embajadoras y miembros de la junta por impactar al mundo con su talento y Corazón Púrpura.
¿Qué sigue?
Bogotá recibirá el evento de innovación, creatividad y co-creación más importante del mundo. Una infraestructura renovada y moderna con varios espacios que conforman exposiciones interactivas, desafíos, hackathons, talleres y conferencias con cientos de expertos y marcas de diferentes sectores del mundo digital. Allí, tanto los "campuseros" (jóvenes participantes de Campus Party) como los más de 50 mil visitantes esperados de todo el mundo, compartirán día y noche trabajando para (re) planear juntos con el futuro. Durante este gran evento, Geek Girls LatAm anima a las niñas a que asistan y experimenten un día completo de actividades divertidas, ¡nuestras hermanas Tech y Big Sisters acompañarán a las niñas a vivir esta aventura!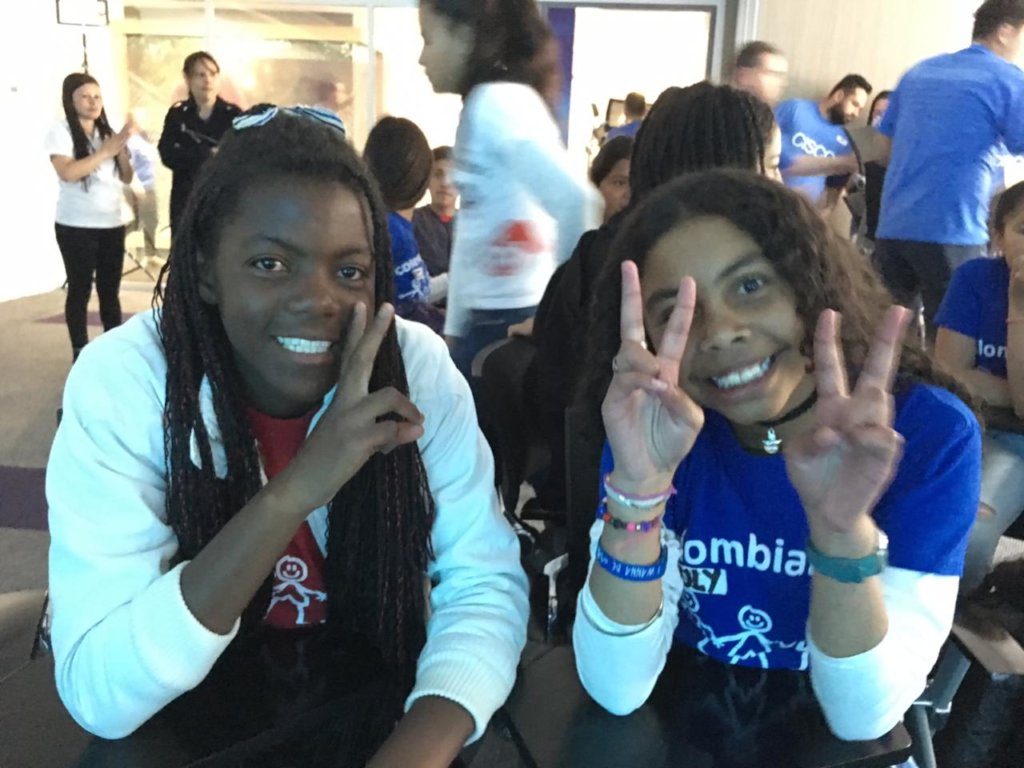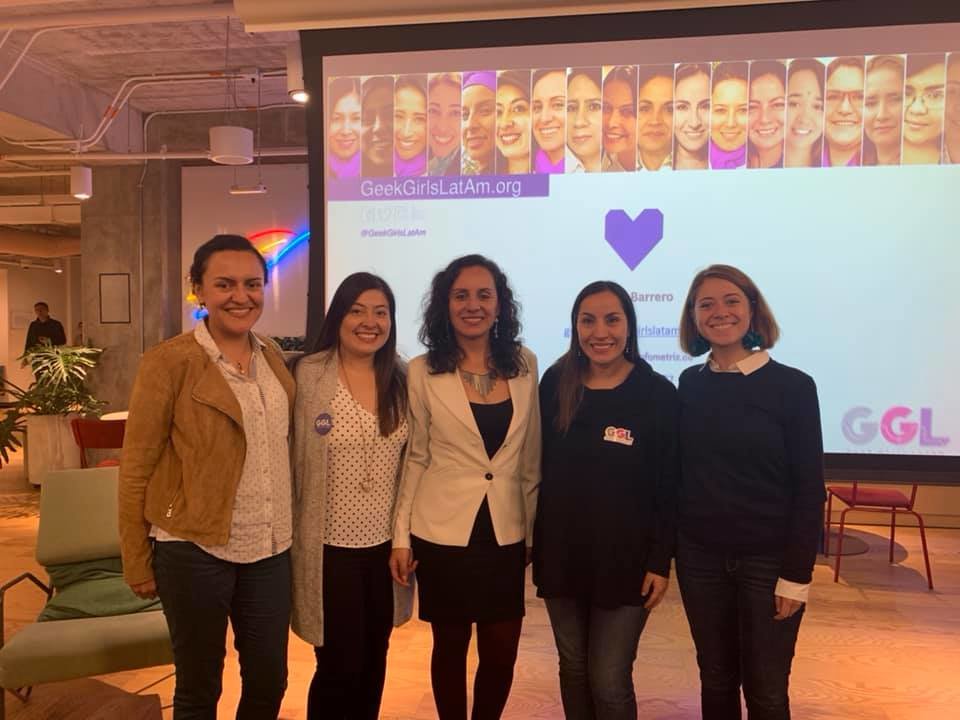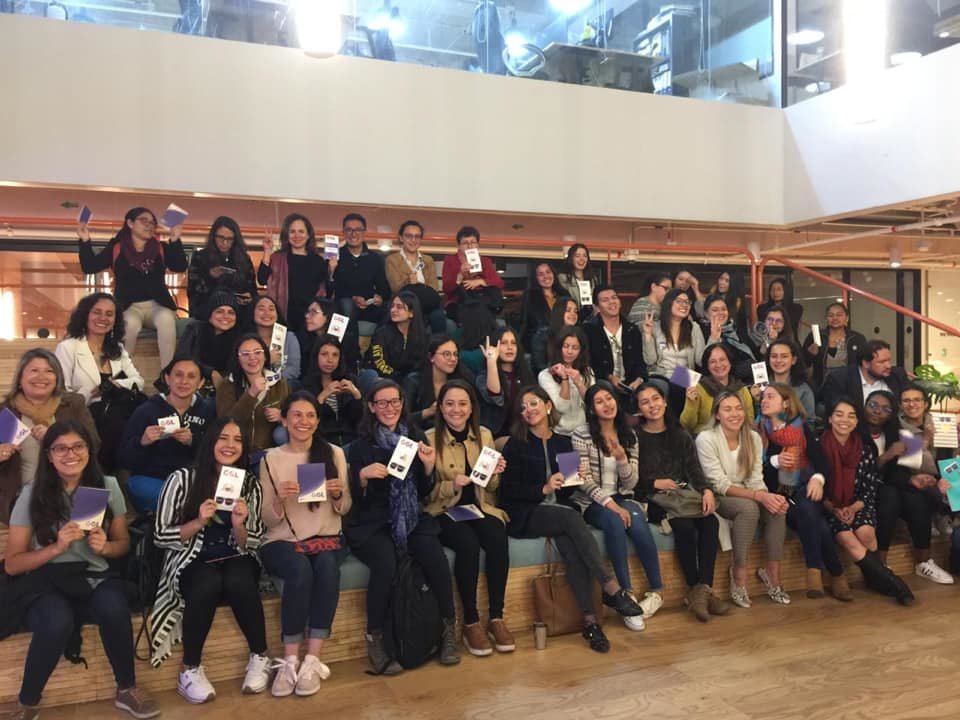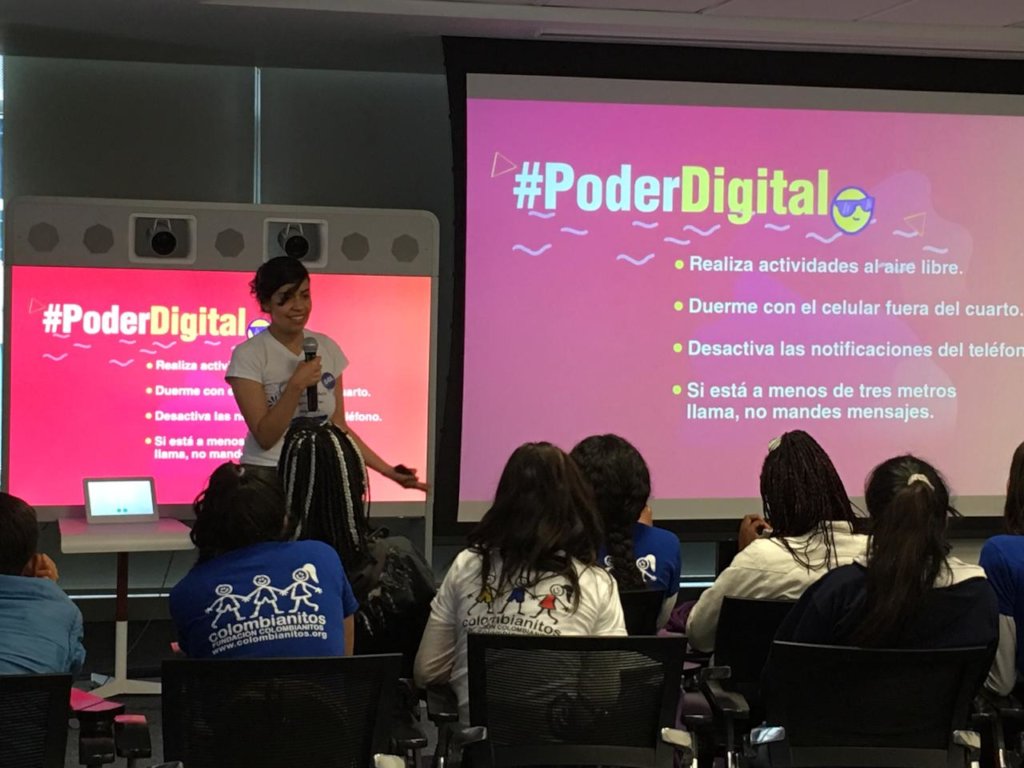 Links: