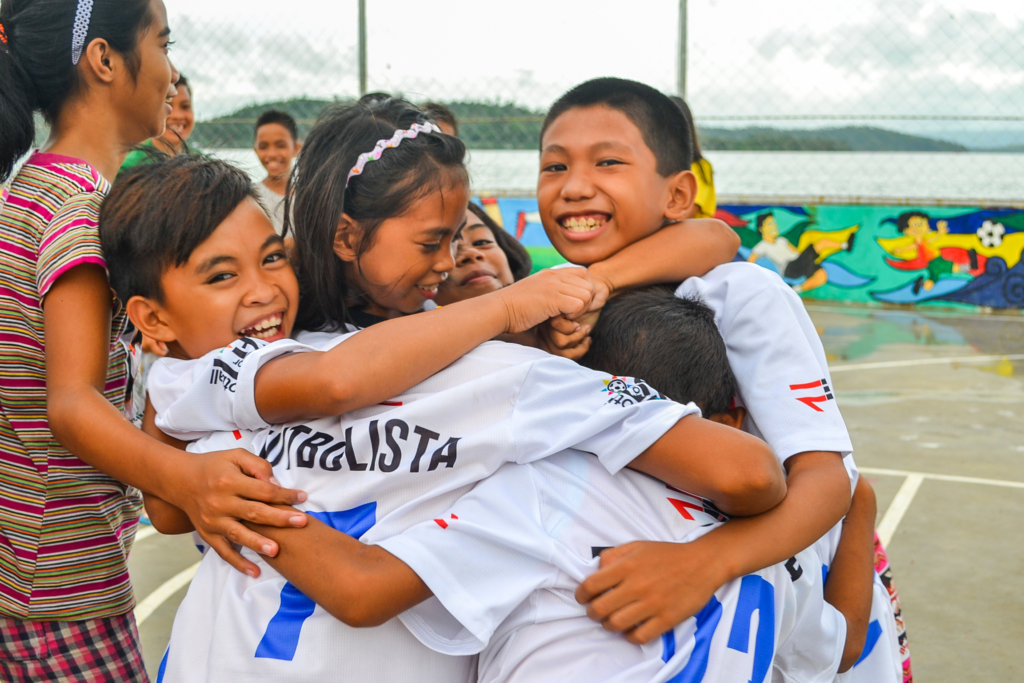 The last few months have been very dynamic - on top of hosting regular football sessions across our 10 locations, we have been part of a series of exciting new developments!
On November 13, in light of the anniversary of the super typhoon Haiyan which hit the city 3 years ago, we hosted a whole day intersite futsal tournament on at RTR Plaza. The tournament gathered Fooftball for Life teams coming from 8 different sites namely Fisherman's, Caibaan, Sagkahan, Abucay, Anibong, San Isidro, New Kawayan and RTR, and it also included a team from CIE British International School where we have also been regularly delivering football sessions for the past months. We used this event as a tool to communicate an important message - we survived the typhoon, but we refuse to be victims! Read more about this event here.
In December, UEFA Foundation for Children announced 12 new projects the foundation will support world-wide. We are proud that Football for Life is one of them. Foundation and FundLife have signed partnership for the upcoming 3 years which is aimed at continuing the successful work of Football for Life program, as well as further expanding of its educational aspect. Read more about this here.
That same month we also announced a partnership with FIFA Football for Hope. This followed a rigorous financial and operational audit by FIFA to ensure FundLife has the proper governance and competence procedures in place to join its global network of NGO partners using Football for Social Impact. The partnership will see FIFA Football for Hope provide USD 15,000 for the year of 2017 in the form of restricted funding for FundLife's work to support children in Tacloban. Read more about this here.
In January, we welcomed two Arsenal Club youth coaches who will be staying with us in Tacloban for 3 months. They will train our local football coaches and run a series of events and clinics for our beneficiary children. This is a part of the partnership Arsenal Club and FundLife reached in 2016; and this is the 2nd 3-month program so far.
In February, our team travelled to London to discuss potential partnerships with like-minded organizations, and later to Munich to receive Social Awareness Award given at ISPO Munich. ISPO is the world's largest sports start-ups space which places innovation above all. Read more about this here.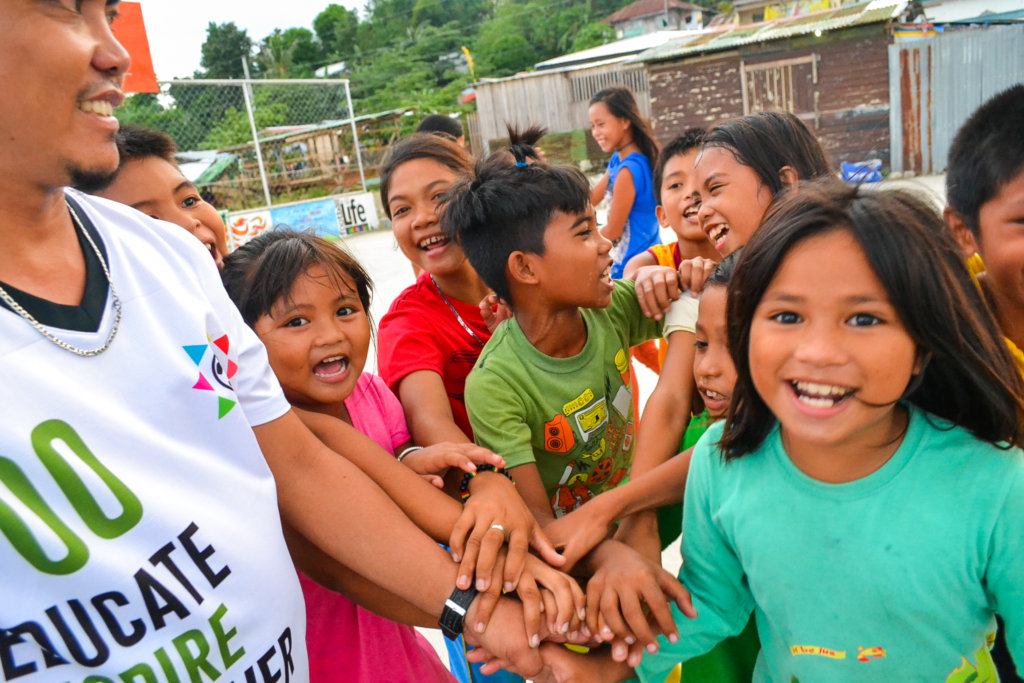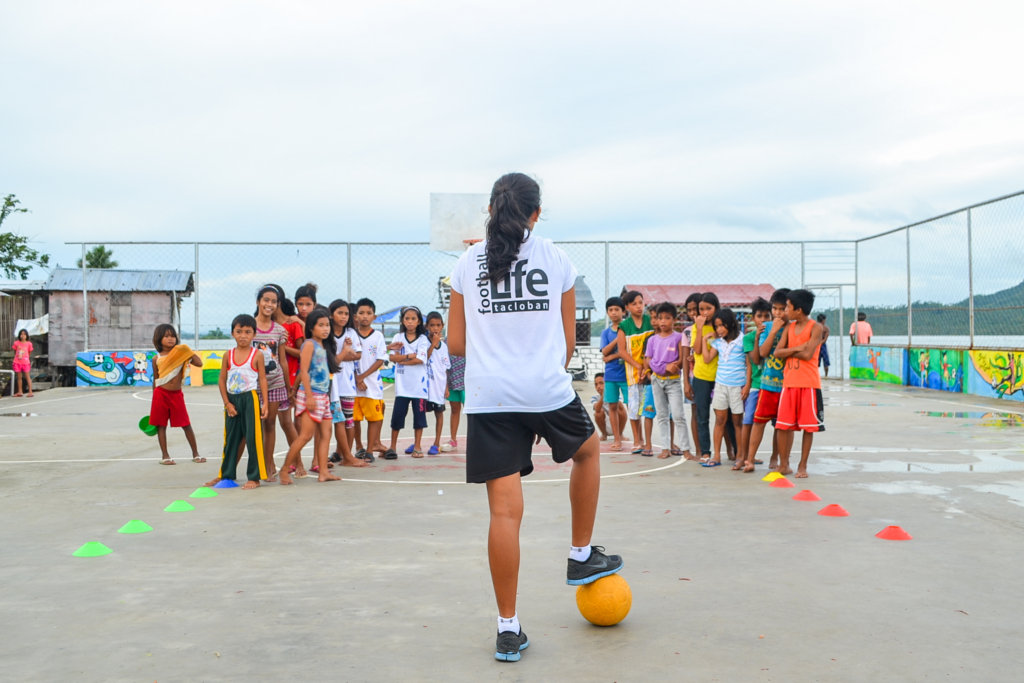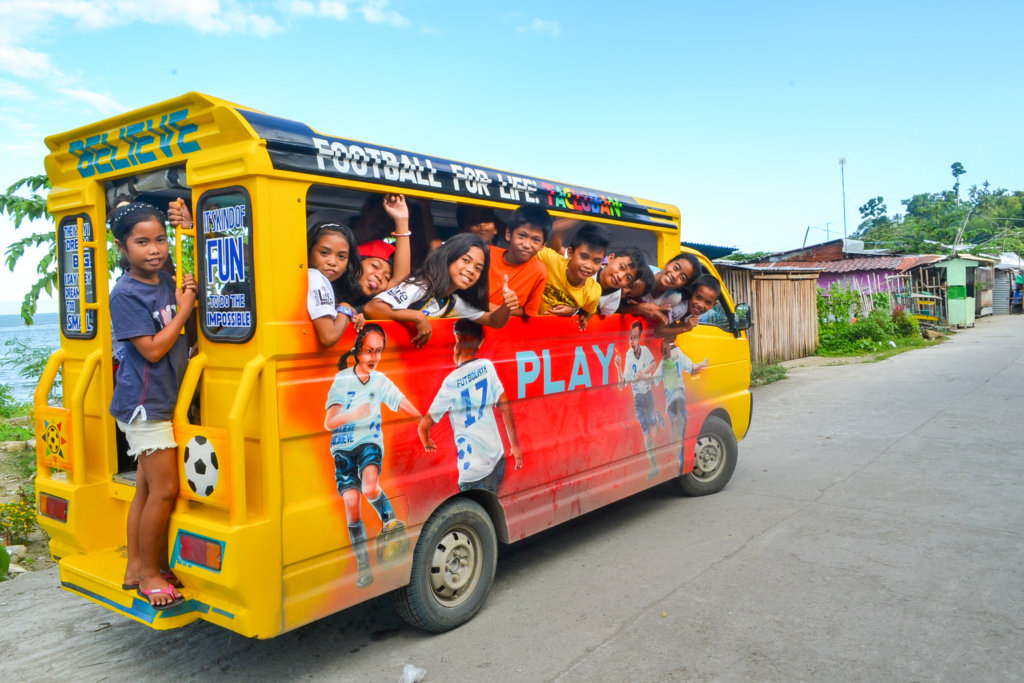 Links: