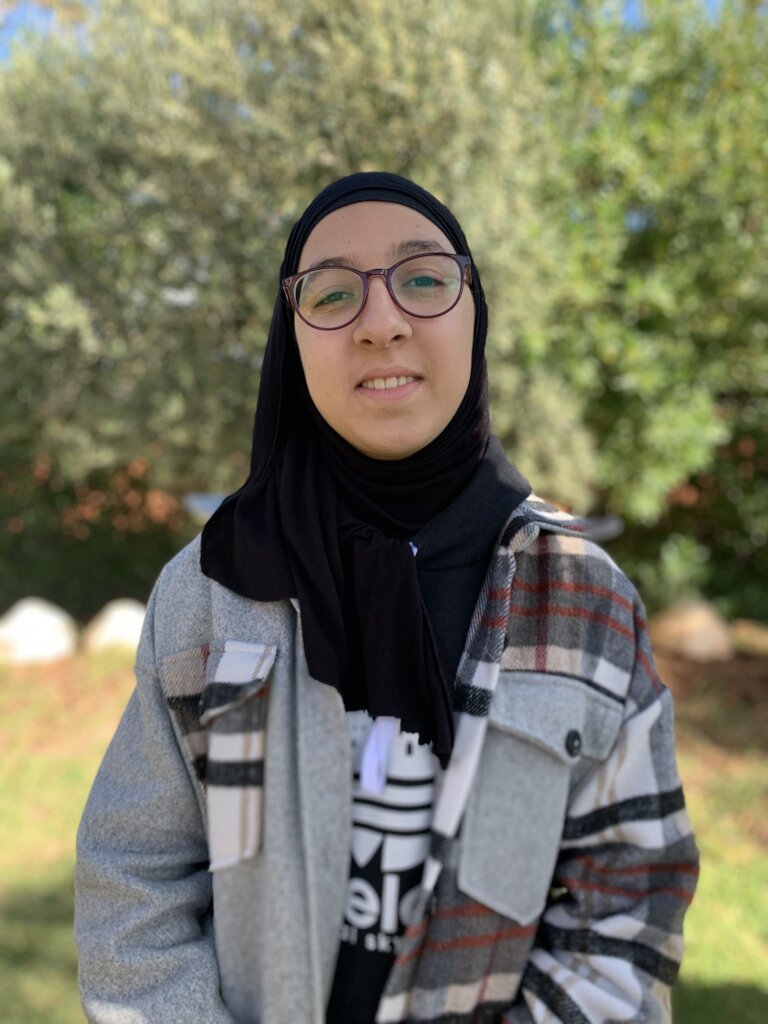 Dear Project Soar Friend,
We hope you continue to be well, as we send our gratitude to you, our supporter.
Your generous help and sponsorship is helping us to provide our teen leadership workshops all over Morocco. The 2022/2023 program has just started, and our amazing empowerment facilitators has yet to deliver the first workshop, but we can see from the high number of new girls registering that we are off to a great start.
As we look back at last year's success, we can't but think about Oumaima, a 17-year-old from the south of Morocco, precisely from a town called Guelmim, who has not been a Soar Girl for long but has greatly benefitted from the program since she joined early last year. Oumaima used to be a very shy, reason why her philosophy teacher at school encouraged her to look into us to overcome it, as she saw great potential in her and did not want her to miss any opportunity that could come her way. She could not have been more right. Oumaima has blessed us with so much energy and spirit of resourcefulness since she joined: as soon as the possibility of being part of the BIGGER Movement to advocate against child marriage in Morocco came up, she seized the moment. She has recently returned from a trip to the capital Rabat where, together with a delegation of other 9 teen girls like her, she visited the Parliament and met with both the Minister of Justice and the Minister of Social Development, Family and Solidarity, as well as other feminist decision-makers who listened to the delegation's request to abolish such a harmful procedure still happening in the country as per today.
We can't but continue to be proud of Oumaima as she recently passed her BAC2 exam with one of the highest grades among her peers, 17 out of 20, and is now up to her first month of university, where she studies agronomy and veterinary medicine.
"Month after month I have learned how to make my voice heard and fight for my rights".
Oumaima states the module she mostly benefitted from are "Voice" and "Rights", after which she started being more aware of her potential and personal strengths.
Testimonies like Oumaima's shows that the 5-modules Soar in a Box program actually helps so many girls all across Morocco to exploit their potential to the full once they realise their value; it's also because of you, donor, that we can keep giving this opportunity to so many teen girls coming from underserved areas.
Thank you for your commitment to Project Soar and supporting teen girls such as Oumaima to discover their true potential in a supportive community. We are so grateful to you.
Stay tuned for many more exciting stories and updates about our program.
With Love,
Project Soar's team.