By Christy Russell | Director of Outreach and Sponsorship Development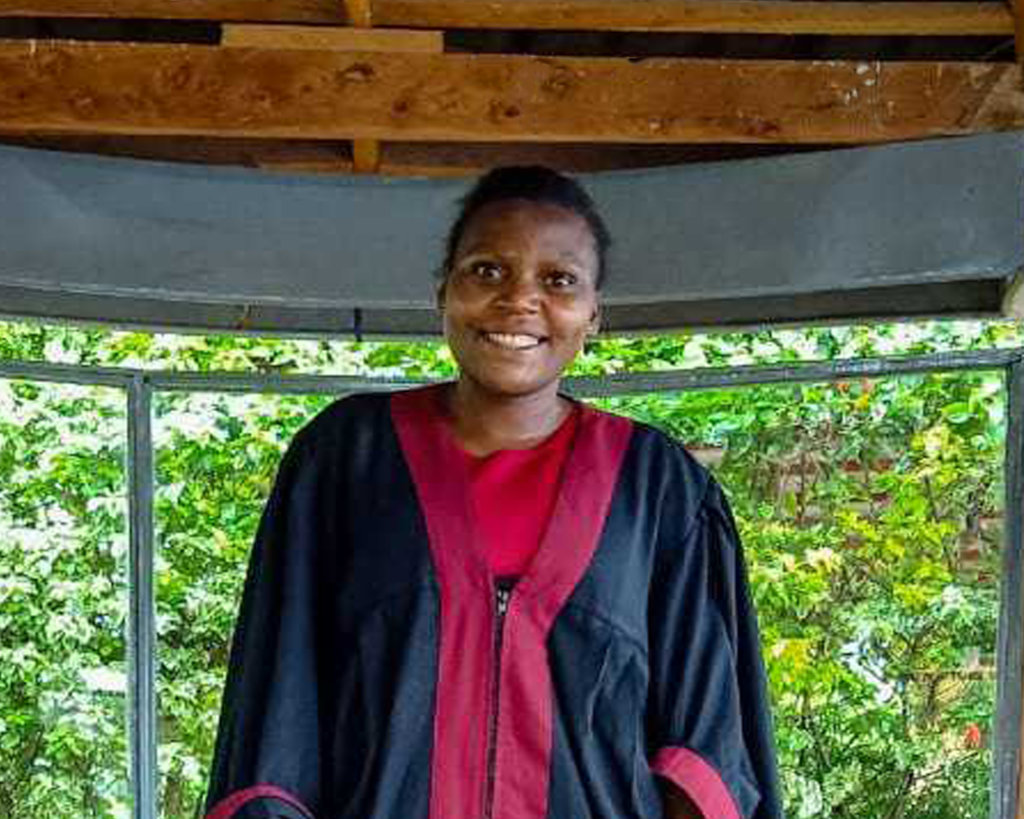 In a year filled with so much bad news, Christine's college graduation in nursing shines as a bright reminder of why we do this work. Eight years ago, Christine had just finished primary school and her high scores on the national exam won her a spot at a prestigious national girls school on the other side of Kenya, but there was no way she could attend. Her parents were peasant farmers, only slightly literate themselves, and she was one of seven children they struggled to keep fed. Money for school tuition was simply out of the question. Joseph, the Kenya Keys Director in Kenya, recognized her intelligence and discipline, as well as her extreme need, and offered her a Kenya Keys sponsorship to pay for her high school tuition.
Even with that miracle, all did not go well at school. Far from home, Christine felt isolated, out of place, and persecuted by girls who looked down on her as a poor girl from the bush. Her grades suffered, and she sunk into a depression. Joseph was keeping an eye on her, and arranged for her to transfer to a high school closer to home. With peers who understood her life experiences, including other Kenya Keys sponsored students, Christine thrived. Soon, she was a high school graduate, the first in her family, and headed to college.
Challenges continued - worries about her family on the edge of survival, finding money for the bare essentials as well as housing and supplies for college - but at each step, Kenya Keys staff was there. They were at her graduation, too. Clemence, the Kenya Keys staff member who helps girls with the kinds of challenges Christine faced, said she felt like she graduated that day, as well.
The success of each of our students is a team effort. Christine's sponsors, Ken and Patty, stayed with her for eight years, paying high school, then college tuition as they followed the progress of this girl they came to love. Joseph and Clemence were boots on the ground, handling events as they developed, standing next to Christine in her challenges. U.S. staff coordinated the efforts of U.S. supporters and Kenyan staff. Every sponsor and donor to Kenya Keys was part of lifting Christine to where success was within arm's reach. To Christine, Joseph, Clemence, Ken, Patty, and each of you… Congratulations!