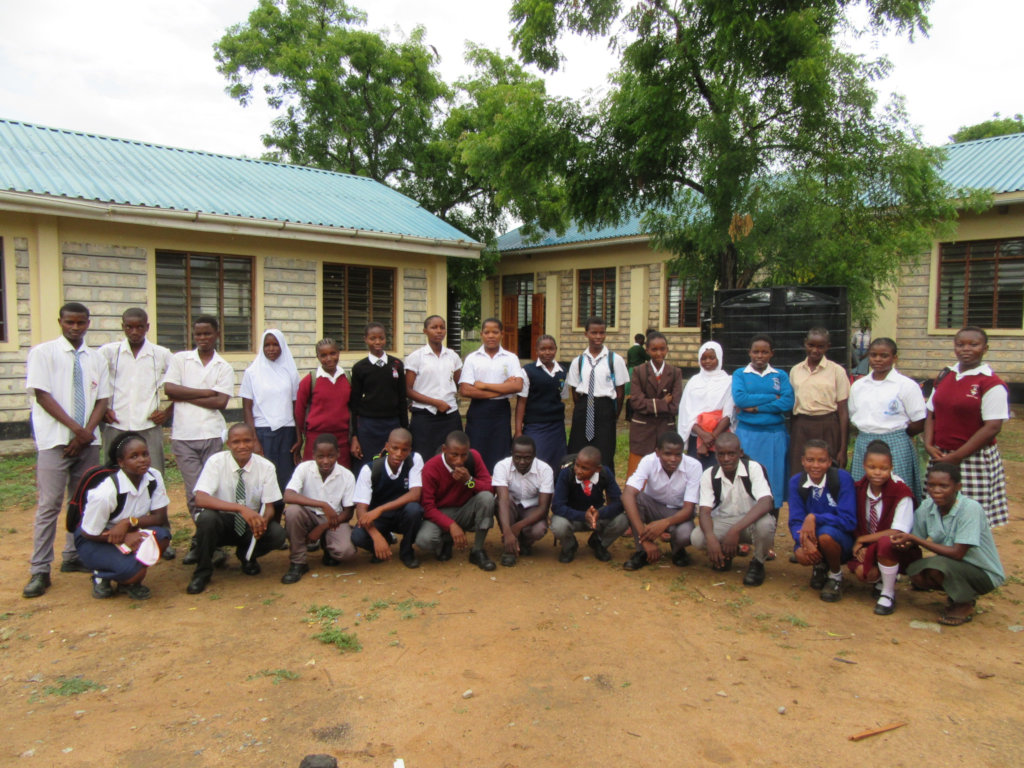 We are excited to welcome 40 new students into our Kenya Keys family!
Each year Kenya Keys receives hundreds of applications for sponsorships from students wanting to continue their education. Children love to learn and know that their futures depend on getting an education, yet so few families in rural Kenya can afford to pay the required school fees for secondary school. A Kenya Keys sponsorship is their only hope to continue in school.
Can you imagine having to decide who gets one of the coveted Kenya Keys' sponsorships? Fortunately, we have a dedicated Sponsorship Team of local Kenyans on our Kenya Keys Board of Directors who carefully review each application, the school referrals, academic standing and the family situation. They look for a commitment to education and the community, family need and leadership potential.
It is a long and challenging process, and in the end, only 40 new students are taken each year: students like Joyce whose parents both died of AIDs when she was young. Her little brother also died. Fearful that she might also have the disease, her uncles rejected her, leaving only her elderly grandmother to take her in. When she learned that she had scored well on the national exams and been accepted to Taru Secondary School, Joyce and her grandmother walked 18 miles to the school. But her grandmother had no money to pay the school fees or provide the needed supplies. They turned to Kenya Keys. Joyce now has an entire book club in Oregon sponsoring her, with 10 American "mamas" supporting and encouraging her!
We welcome Joyce and all of our new students, and celebrate with them the joy of the possibilities ahead. As students in our program they will all receive extensive support from our staff, mentoring from Kenya Keys alumni, and multiple leadership training opportunities. But most importantly, they have a connection to someone on the other side of the world that believes in them, cares about them and wants them to succeed – that is the essence of our Sponsorship Program.
Our students are each carefully matched with a unique sponsor. If you are interested in sponsoring a student, please contact missy@kenyakeys.org.