Project Report

| Aug 6, 2023
ATEG Programs are Delivering Joy & Hope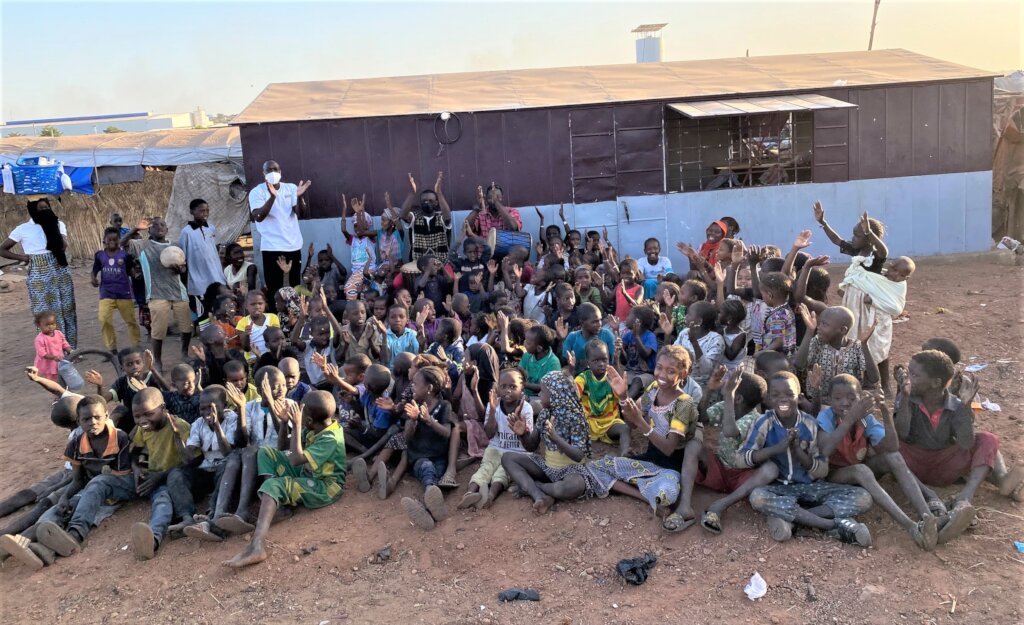 Arts to End Genocide continues to deliver joy and hope to the children and women at the Faladje IDP Camp in Bamako, Mali. Because of the positive feedback we received with our first "Dance Program" which taught the children their traditional Malian dances, we have continued, and expanded that program. Our instructors have added storytelling to further enrich the children's lives. The children, as well as the mothers, look forward to these weekly sessions with much anticipation and excitement.
We are introducing a hygiene program so as to teach the children as well as the parents, good hygiene practices. Since they literally live on a garbage dump, and were excepting these conditions as "normal" ATEG felt there was a very strong need for this training.
Because of your generous donations we have continued to help the Women's Cooperative develop markets for their beautiful products. The hand made merchandise produced by the women that ATEG trained in sewing, are now selling at Tryon Palace Museum Gift Shop in New Bern, NC. We are also doing a test market in Bamako supermarkets as we develop local venues for their products. Educated, working mothers help the whole community in the Faladje Camp.
We continue to distribute rice on a monthly basis. During Ramadan we also gave oil to each family.
Doctors continue to provide medical service to the Camp as well as providing medicine. The Children's Clinic has increased the amount of examinations and has requested an increase in the amount of medicine which we provide. ATEG also has added a woman to visit the camps to provide sex education and raise awareness about STDs.
We thank you for your support of these women and children living on a garbage dump and hope that you tell a friend about this program in the hope that they, too, might want to help the vulnerable people in the Faladje IDP Camp in Bamako, Mali.