Project Report

| Oct 27, 2015
Get to know Sandy and the Twilight program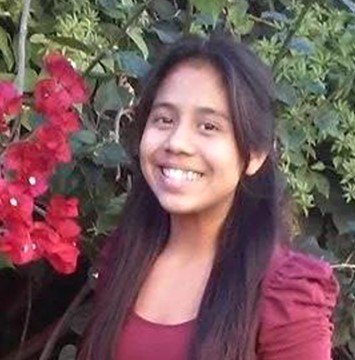 Thanks for supporting the Boys & Girls Club's Sponsor a Child program. To show you what your dollars do, I'd like to help you get to know two award winners - 9th grader Sandy and the Boys & Girls Club's Twilight Education Project. This year, Sandy won an award from her school for her very high grade point average. Around the same time, the Club's Twilight Education Project was honored by Boys & Girls Clubs of America as the best education program offered by any of the 4,000+ Boys & Girls Clubs in the nation.
What do these two award winners have in common? A lot. Sandy spends every Tuesday – Thursday evening at the Twilight Education Project getting help with her homework and participating in the Club's enrichment activities. Sandy started coming to the Twilight Education Project two years ago. Our Program Director Becky Sanchez says, "When she first started, Sandy's attitude made it tough to work with her. I had to spend a lot of time in her classroom, telling her 'You can't talk to staff like that. You can't talk to other kids like that.' She was really rebellious and she got suspended from school a lot. Her grades were below average. In the two years that she's been with us, she has done a total 180 degree change."
In Twilight, our staff gave Sandy a lot of one-on-one attention, working through the attitude to find out what would help Sandy thrive and do better in school. They found out a couple of important things that helped turn things around. Sandy was lacking in confidence – not in ability. She's bright, but when the work felt a little hard, she'd often say, "I can't do this, it's too hard for me." Our staff answered right back, "Yes, you CAN do this." The encouragement made a world of difference. Second, the staff started focusing on the things about school that Sandy really enjoys, like literature. That helped build her confidence and her interest. Sandy's new confidence helped her see that she can do hard work, in any subject. With academic support and encouragement from the Twilight staff and volunteers, Sandy has gone from a C student to an award-winner who is excelling in AP and Honors classes. We are so proud of Sandy, and we're also very proud of the Twilight Education Project that helped make her success possible.
The Twilight Education Project is a completely donor-funded program that we couldn't run without you. There are no fees to cover the operating budget, just generous people like you who want to help kids like Sandy. Thanks to you, Twilight runs three evenings a week at Golden West College and helps every member of low-income English Language Learner families. Parents learn English as a second language and get job skills training. School age kids get homework help and enrichment programs. Young children get preschool instruction. Every child gets a free meal every night of the program. And, we provide bus transportation to and from 25 neighborhoods in Huntington Beach, Fountain Valley, and Westminster.
All of this is completely free, thanks to supporters like you. In May, the Twilight Education Project received Boys & Girls Club's of America's Honor Award for Program Excellence in Education and Career Development. It ranks Twilight as the #1 Boys & Girls Club education program in the nation. One of the reasons Twilight was chosen for this special honor is the exceptional results that participating families achieve, year after year. In 2015, 92% of youth did better in school because of the help that they got in the program. And, the program isn't just helping kids. Families in the program are earning more money so parents are able to provide a more stable home for their kids. More than 60% of parents in the program got a job, a raise, or a promotion this year because of the English and job skills they learned in Twilight. That's what I love so much about this program – whole families learn and whole families do better. That's all because of you. Your support helps change Sandy's life and the lives of more than 400 people in Twilight this year. Thank you.
Ready to help more kids like Sandy? Please make your donation today.