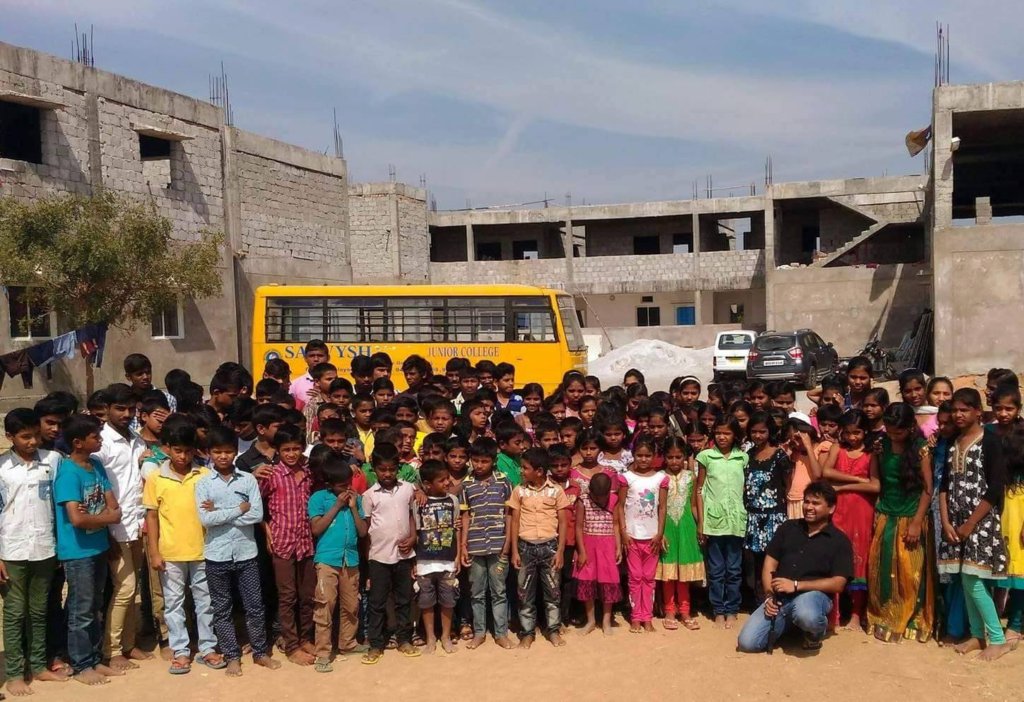 Thank you for your support to our campus project.
As you know, we shifted our children a couple of months ago. All the children are doing well in the new campus. We have purchased a school bus and a Van for commuting children between the campus and their schools.
We have 2 families which stay on campus. To give them privacy, we built two staff rooms for them.
For our children, we arranged Bunk Beds and mattresses with great efforts. In all, we spent $20,000 on bunk beds. It is indeed one of our biggest achievements in terms of arranging facilities for our kids.
We started construction of the First floor last week and in the next update, we will send you pictures of its completion.
There is a good news to share. We have decided to stop construction in Dundigal campus and cap the number of children in Dundigal at 200. In the due course,
1. We will make Dundigal Campus Girls-only campus with very high level of security - CC Cameras, additional entrances/gates and a ferocious German Shepherd.
2. We will start building a new campus for Boys in a different location.
We request your support for our continuous endeavour to transform children in need into assets of tomorrow.