Project Report

| May 1, 2023
Volunteering for Mobile Spayathon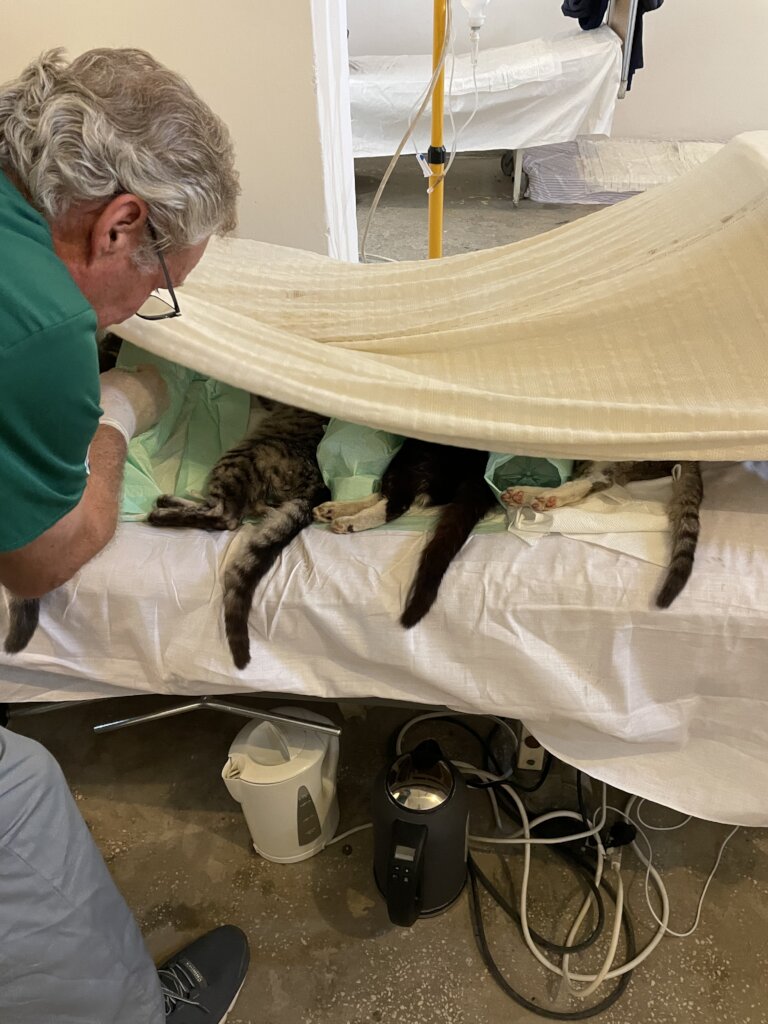 Dear Friends and Supporters,
I have a wonderful report for you this month! We recently joined the Romania Animal Rescue Mobile Spay Team on a Spayathon to the town of Filiasi. RAR has been spaying and neutering in Filiasi for some time now, and want to keep the momentum going so that fewer animals will be born to stray.
Our goal was 100 spays and neuters, and we reached 103. Lots of hard work for the Dream Team and volunteers. The location was in a chilly building and mobile heaters were used as well as hot water bottles and a "kitty tunnel" for recovery, whereby heat was blown under blankets to keep the recovering cats warm. You see cats temperatures often go down following surgery and we needed to keep their temperatures above 35 degress centigrade. Taking temperatures, checking breathing and gums, keeping hot water bottles going to make sure everyone recovered well was our duty as recovery volunteers. We also providing deparasiting products.
Meanwhile the local volunteers were in charge of check-in and release, our vets and techs were in charge providing a sterile surgical environment, clipping, anesthesia, long term antibiotics and pain medication injections as well as the surgery itself. A vet tech from the USA took the train from Bucharest to Filiasi to meet up and volunteer with us during this campaign.
Following this 2 day campaign, we were on the road for a 4 hour drive back to Bucharest to our headquarters at the Center of Hope, where we participated in more sterilization campaigns and even caught a local cat for neutering.
It was an amazing experience as always, and so gratifying to see this amazing group of animal lovers work so hard to save animals.
Thank you for all your support. We rely completely on donations and appreciate your help.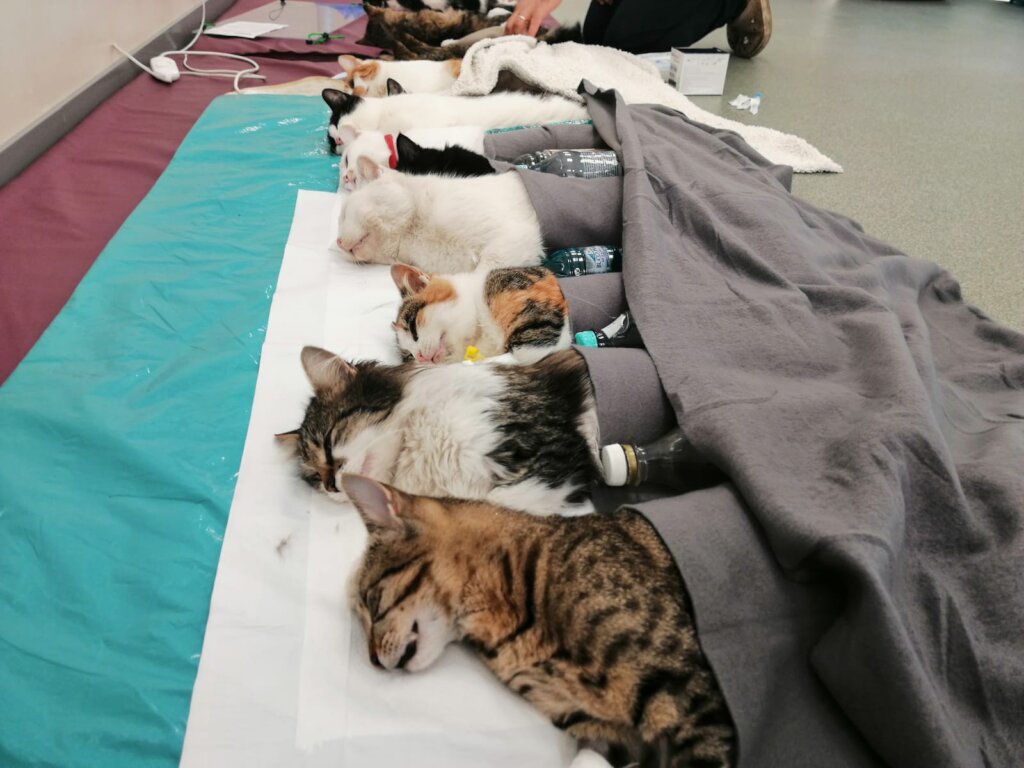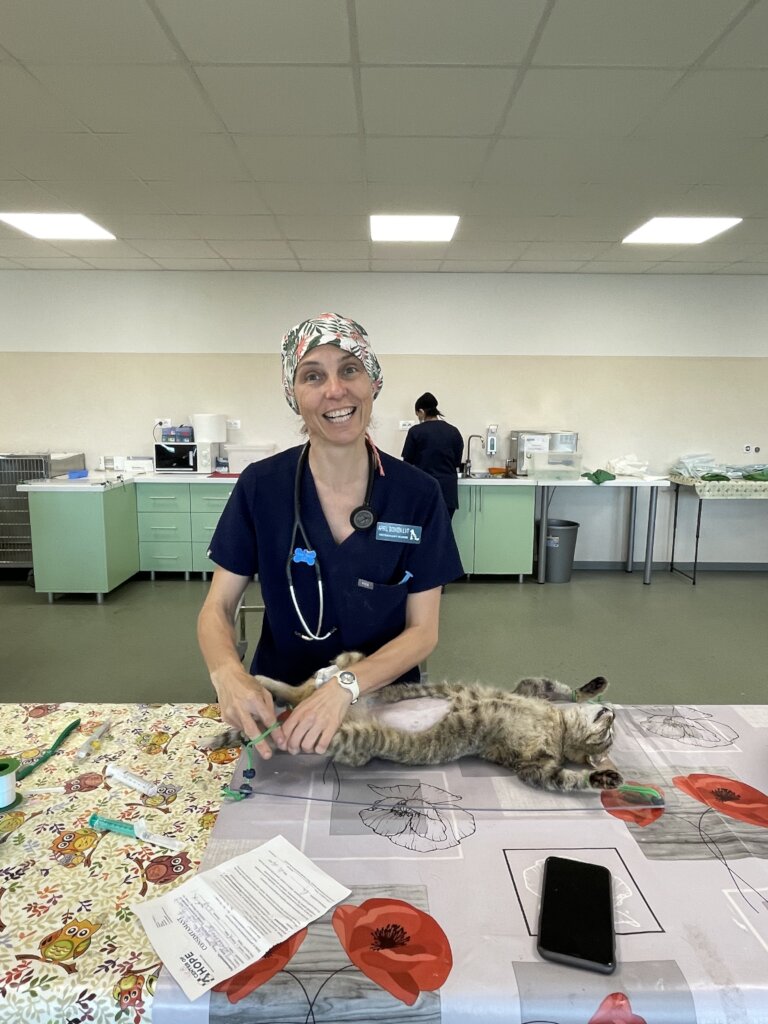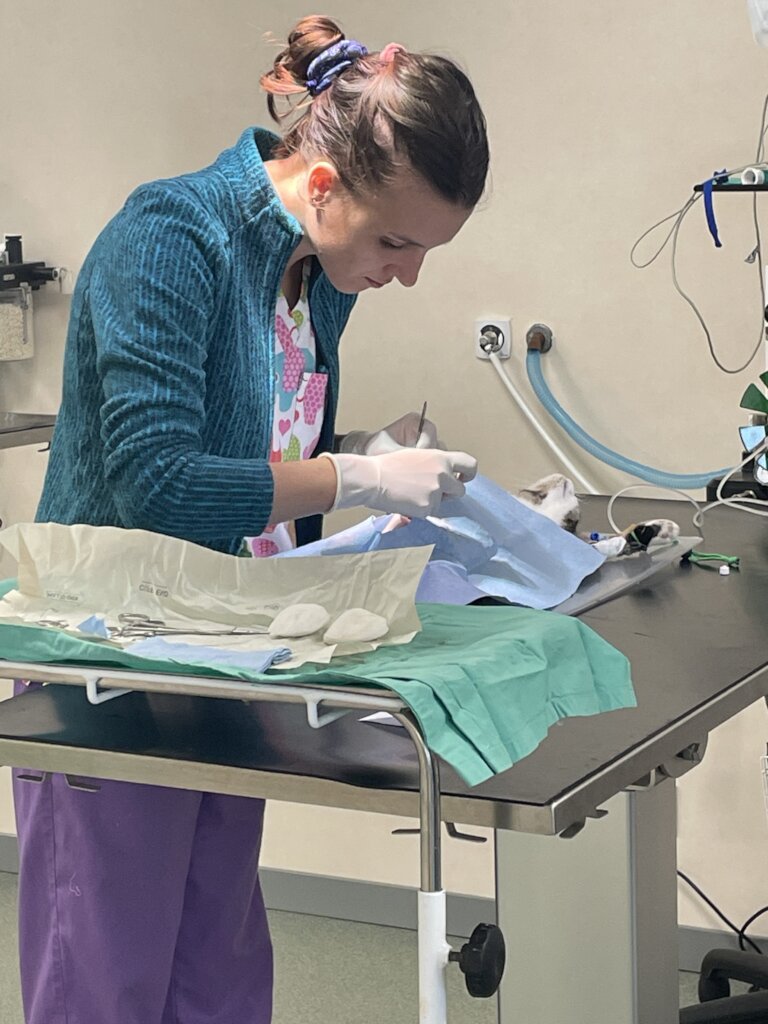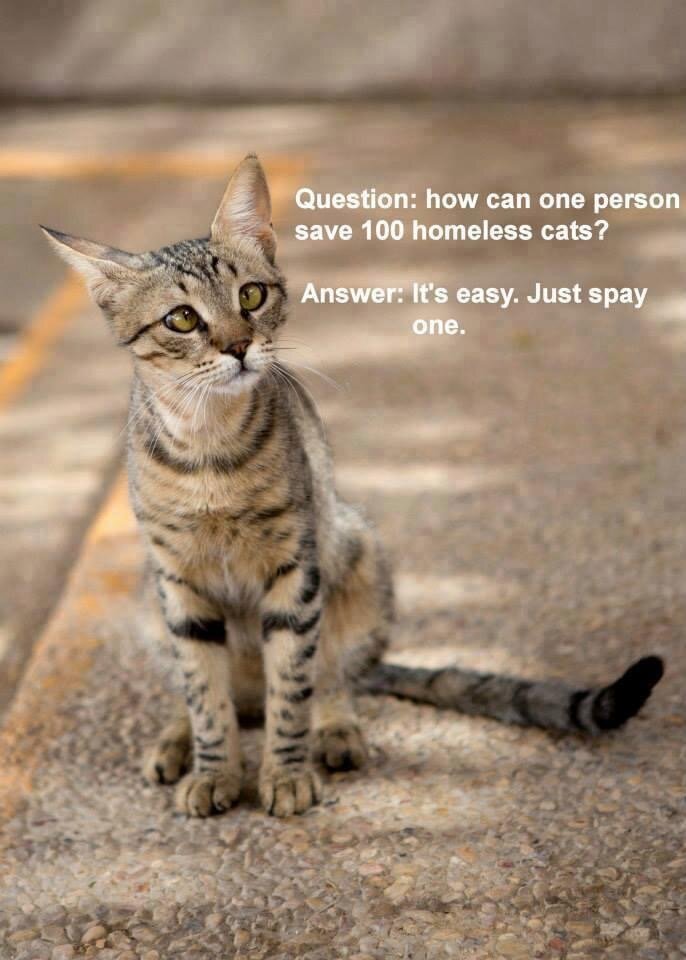 Links: