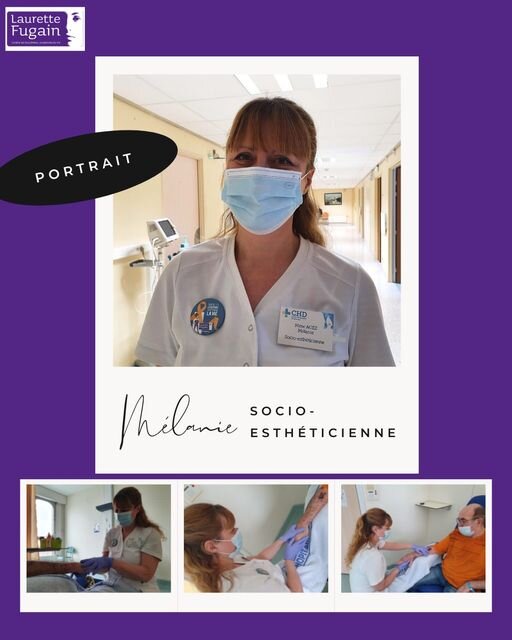 The purpose of this report is to present the results and positive feedback from the "Aesthetic Care" project for leukemia patients. This project was made possible thanks to the generosity of our valued donors, and we would like to express our deep gratitude for your essential financial support.
Project objective :
The main objective of this project is to offer aesthetic treatments specifically adapted to leukemia patients, in order to provide them with physical and emotional support in their treatment journey.
Methodology:
Over a six-day period, the socio-aesthetician worked closely with the Oncology and Haematology departments at Hôpital Saint-Vincent-de-Paul. A total of 58 treatments were given to 41 patients, including a combination of hand care, nail care, sculpting, palm and foot reflexology, facials and scalp sculpting.
Results and positive feedback:
Patients expressed great satisfaction with the aesthetic treatments they received as part of this project. Here are a few significant positive outcomes:
- Improved quality of life: The aesthetic treatments helped to improve patients' quality of life by providing a moment of relaxation and comfort, while offering advice on how to better manage the side effects associated with their treatment.
- Confidence boost: The socio-aesthetic services also helped patients to regain their self-confidence despite the physical changes brought about by illness and treatment.
- Moment of well-being: Patients appreciated the time dedicated to their well-being, as well as the exchanges and sympathetic listening of the team of professionals.
These positive results were made possible thanks to the generous support of our donors, to whom we extend our warmest thanks. Their commitment and confidence in our project have enabled us to provide essential aesthetic care to patients who have greatly benefited from it.
In conclusion, the aesthetic care project for leukemia patients was a great success.