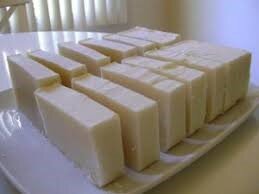 Soap Making Project
Since 2003, the wars and attacks on the villages of Darfur have resulted in the destruction of livelihoods in the villages, localities of the Darfur region, and left millions of displaced people and refugees.
As a result of the insecurity, a huge number of people have been displaced and settled in overcrowded camps on the outskirts of cities with a lack of food, education, health services, support and humanitarian services for families.
With the settlement of the displaced in the state of South Darfur, their suffering worsened due to the lack of development in Darfur to provide rehabilitation and education in villages and localities, so they found themselves facing a new challenge with the lack of skills and abilities that would enable them to get a good job to provide a stable income to ensure a good living for their families, so they resorted to hard and unstable work With children entering the labor market and leaving school.
The Darfur Women's Network responded by providing an economic empowerment program for displaced and war-affected women from four displaced camps in Nyala, South Darfur.
Now, 60 displaced women gained technical capacities and skills to produce three types of high quality soaps locally ensure a stable income to improve the livelihood of displaced families. This project aims to achieve part of the vision of the Darfur Women's Network, which supports the United Nations vision of sustainable development 2030 with its 17 articles. The goal of this vision is to reduce poverty levels, provide job opportunities and stable income to improve the livelihood of displaced and war-affected families, and expand the training of a larger number of beneficiaries.
Now, is rainy season displaced women used to work for farmers around the city. Moreover, this season has negative affect on transferring our raw materials from the capital to Darfur. Also, the instability of the government of Sudan has worsened the situation in Darfur, but our local staff are able to achieve the goal of the project.
Eventually, we have worked with a group from middle of
Sudan who have supported small wheat framers, now, we received donated wheat to be distributed to our participants. The donated wheat will use as meals or /and for generating income.
Thank you so much
https://www.globalgiving.org/dy/v2/pe/progress-report/new.html?project.projId=51384.