Project Report

| Feb 6, 2023
How You Support Women & Young Mothers In Kenya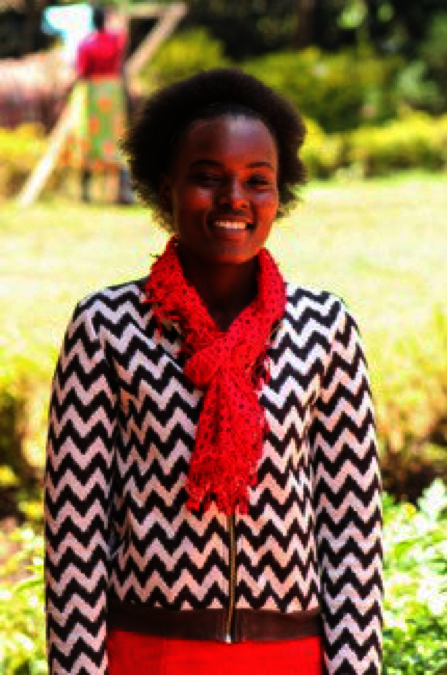 Let me take this opportunity to you for your continued support of the work we do to support vulnerable girls and young women in communities in Kenya. You have made it possible for us to have touched the lives of many people in our community. We're so pleased to be sharing with you today that Year 3 of our 3-year skills training programme with International Peace Initiatives in Meru County, Kenya has hit the halfway mark! Because of your continuous support, 45 young women are looking to graduate with a diploma in Hair & Beauty this July!
As a brief reminder, the aim of this three-year project is to equip a total of 105 young and vulnerable women with beauty and hairdressing skills they need to secure an income without risking their future and that of their children, and to provide sustainable livelihoods. The course includes a Leadership and Mentoring Programme, designed to empower the women to share their new awareness and knowledge with other vulnerable women in their communities. The course also included sex education, entrepreneurial skills, yoga, meditation and other vital life skills. Each of the women are also offered individual counselling by a qualified counsellor to help overcome past traumas.
2022 was a busy and blessed year for our Vocational Skills School community. The students have been very consistent in attending classes throughout the year. A few students had family issues but we were able to work with them so that they could fully be present to the program. These challenges included matters like family/in-laws not wanting the ladies to go to school and become financially independent, and some illnesses.
After a long Christmas break, the 45 women in Year 3 of the training returned to their lessons on the 23rd January 2023, and are expected to graduate in July. While on holiday, they have been using the skills gained so far to help them start earning money while learning. Some have found temporary jobs in local salons; others have begun working from home or going to their client's houses. One young woman even uses some of the money earned through braiding hair in her community to also make and sell food for her community and fellow students to increase her opportunities for income. The ladies are progressing very well with their studies, and are excited to put their skills to the test during their work placements (April – June).
There is still £8,000 needed to make sure our 45 young women and mothers can graduate this July! We understand the money might be a little tight right now with the current economic climate, but a little goes a long way in our projects!
If you're able to donate today, please do, and together we can make it possible for more women and children to succeed and break away from living in poverty.