Project Report

| Aug 30, 2022
Celebrating Success at IPI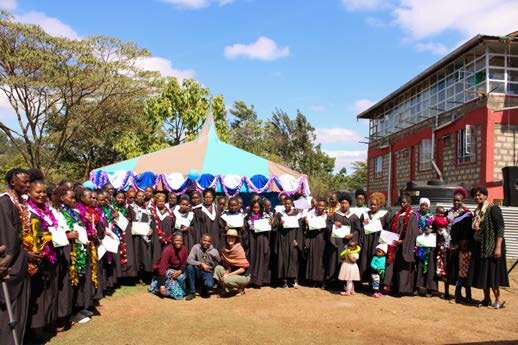 We are pleased to report that despite delays due to the coronavirus, Year 2 of our 3-year project has been a success. Thank you, we couldn't have done this without your generous donations!
As a brief reminder, the aim of this three-year project is to equip a total of 105 young and vulnerable women with beauty and hairdressing skills they need to secure an income without risking their future and that of their children, and to provide sustainable livelihoods. The course includes a Leadership and Mentoring Programme to empower the women to share their new awareness and knowledge with other vulnerable women in their communities. The course also included sex education, entrepreneurial skills, yoga, meditation and other vital life skills. Each of the women were also offered individual counselling by a qualified counsellor, to help overcome past traumas.
With year two of the course now completed, all 35 young mothers who were enrolled onto the Hair & Beauty course this year are now fully trained in Hair & Beauty skills and graduated with an accredited diploma in August 2022.They have been fully equipped with communication and entrepreneurial skills to help manage their own business and earn an income to enable them to care for their children. They also share their new knowledge and skills after being empowered to share their new abilities with other women.
0 new pregnancies reported.
0 new STI cases reported.
None have returned to commercial sex work.
In addition,
100% report an increased awareness and understanding of sexual health.
90% of have helped other young women to leave commercial sex work.
100% are already using their skills to earn a living within the beauty industry.
98% report they are using the leadership and other life skills to inspire change in their communities.
100% report they live a calmer, reflective life after learning yoga and meditation techniques, helping them make better decisions in difficult situations.
The women and young girls who took part in this year's course were either:
forced to leave school at a young age and relied on their own parents to survive.
young mothers with no income and with husbands who had an alcohol dependency.
young mothers living with relatives but with no opportunity for employment.
single young mothers who were forced into commercial sex work for income.
All struggled to provide for themselves and their families, unable to guarantee their children a basic education and 3 meals a day.
With your support, our skills training has made it possible for 40% of the women to move from zero income to between 10,000 and 30,000 KSH per month (£240 - £80) by setting up their own salons. The remaining 60% have moved from zero income to between 8,000 and 2,500 KSH per month (£64 - £20) by finding work with a local salon or casually working from home.
They are now earning enough income that they can build brighter lives for themselves, afford a good education for their children, and provide enough food to no longer experience hunger. The women with alcoholic husbands are either being supported as they leave their husbands due to abusive domestic conditions, or are helped to keep their income safe from irresponsible spending.
Your donations have made it possible for 35 vulnerable young women to take control of their lives and are now building better brighter futures for themselves and their children.
Women like Dynah, who is 22 years old with a 5-year-old son and a 2-year old daughter. She is so thankful to you and for the opportunity to learn with us at International Peace Initiatives,
"My life was not very good. I wanted to have something that I could do for my own, like have my own business. Now my life has hope. I have a skill that will assist me to make a good living so that I can take good care of my child. I want to help other women like me, who have nothing for their own. I want to work to make my life better and now I have that opportunity."
We're also excited to also share with you that our final year of skills training began at the start of June 2022, with 45 women enrolled onto our final hair & beauty course. Their progress is coming along very well and they are enjoying learning new skills in such a supportive environment.
We're still searching for funds so that the 45 women who began their course in June can complete their training and graduate next August! Half the course has already been paid for, but there is still £12,000 to be raised! We understand the money might be a little tight right now with the current economic climate, but a little goes a long way in our projects!
If you're able to donate today, please do, and together we can make it possible for more women and children to succeed and break away from living in poverty.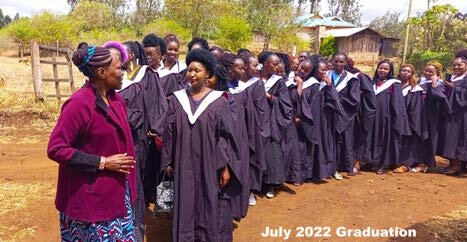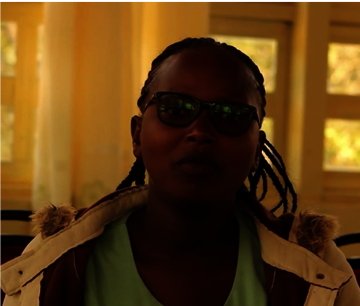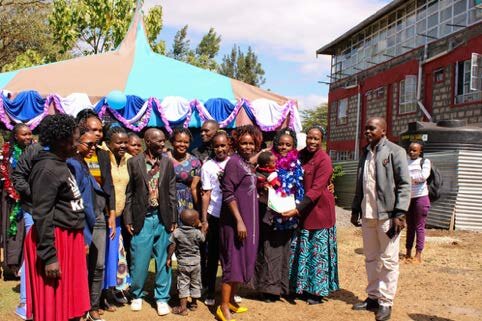 Links: