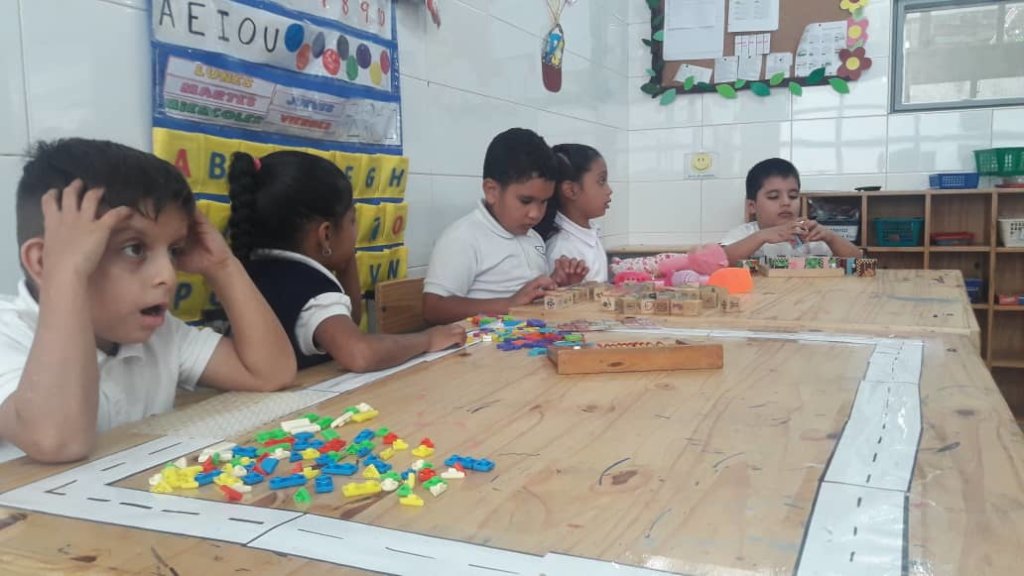 Today January 20, 2020 Cristina Elena (Kikis), my niece, turns 20. Kikis is the person who, at the age of six years old became the inspiration behind Autismo en Voz Alta. Her smile sitting at the beach, enjoying her 20th birthday breakfast, making her own brand of bracelets, is worth more than a thousand words. She does not have to tell me – she is a non-verbal young adult with autism – it shows. To her all my gratitude, admiration, and love.
Kikis has transitioned into adulthood and is no longer a student at Autismo en Voz Alta. However, she keeps inspiring us. Kikis taught us that resilience, perseverance, and teamwork make what seems impossible, possible. In our case, building and operating in Venezuela an institution dedicated to the education of children and adolescents with autism. As I write this report, on her birthday, I cannot help but feel grateful and proud of her legacy.
Today Kikis' legacy is an institution that serves 106 children and adolescents, and more than 400 families annually through a psycho-educational program, therapy, evaluation and diagnostic services. An institution that provides financial support to more than 80% of its student body and, has become an important ally for those addressing the needs of the autism community in Venezuela.
In 2019 we addressed the profound humanitarian, political and economic crisis in our country by reinventing ourselves and, approaching challenges with creativity and agility. We served 589 families – a 29% increase over 2018 - developed new training tools and services, and we made an alliance with Universidad Metropolitana to develop new services and increase the number of people we train and educate. We are very grateful to all of you whose support and donations made this possible.
We start 2020 with hope, working hard, taking additional operating, organizational and financial initiatives to reach an increasing number of people with autism, protect the purchasing power of our personnel, support our student's families, while providing our services at the standards and impact level we are known for. We are committed to do so with optimism, joy and the pride of continuously growing and learning together just as Kikis, her friends and their families have taught us. The impact we have had in our community, what we have built, what we have accomplished, give us the motivation and strength to persevere.
If you are already part of Autismo en Voz Alta, THANK YOU, you have made it a reality. If you are not, I invite you to join us!
We are committed to preserve Autismo en Voz Alta; a legacy that we can all feel very proud of. The recurrent and continuous support of our donors, sponsors, volunteers make it possible.
Welcome 2020, Carpe Diem!