Project Report

| Aug 24, 2017
Thank you for fighting against sexual assault!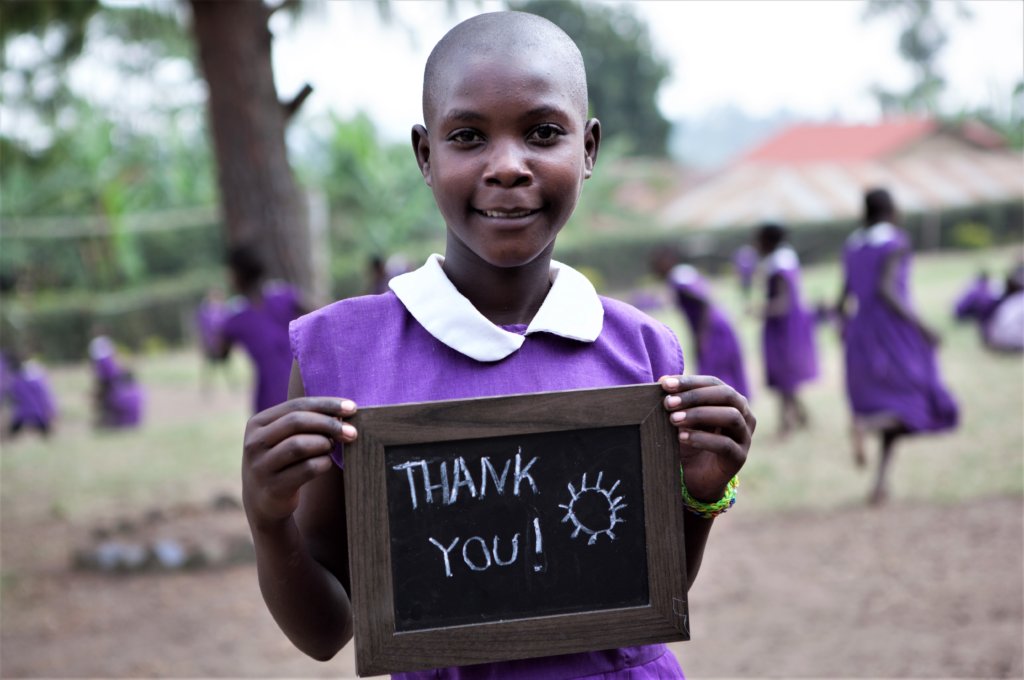 Thank you for supporting your children in Uganda against sexual assault. Two years ago, after a 9-year-old student at one of Nyaka's schools was raped by a 35-year-old man, Nyaka mobilized to protect the children of Uganda and asked for your help through GlobalGiving. Since then, YOU have made it possible to hire a social worker who ensures that students have someone safe to talk to and teaches the children age appropriate information about the best ways to stay safe and what to do if they are attacked. YOU have also helped increase understanding about sexual assault among students and community members; influence attitudes about sexual assault through training; and helped change views about sexual assault and consent, which will prevent future assaults.
While a lot has been accomplished in the last two years, more work still needs to be done. Nyaka has partnered with the EDJA Foundation whose mission it is to combat child abuse, sexual assault, and domestic violence in Sub-Sahara Africa. EJDA is an expert in fighting against sexual assault and provides services such as a healing center; crisis and advocacy services; and medical, mental and legal advocacy. These services are available to survivors of sexual assault and their families. EDJA also provides financial help for those who cannot afford legal fees.
EDJA recently became a GlobalGiving partner too! Now, more generous supporters like yourself can help fight against sexual assault. Since partnering with EJDA, we will be concluding the 'Sexual Assault Crisis Response for Ugandan Orphans' project on GlobalGiving, but that doesn't mean we're stopping the fight. Nyaka will continue to protect your children and grandmothers Uganda, along with EDJA and all of their experience and resources they are able to provide.
Thank you for making real change happen to protect your children in Uganda!
Stay connected with us by visiting our website, following us on Facebook and Twitter, or through one of our other GlobalGiving projects:
Provide Education to AIDS Orphans in Rural Uganda
Educate Girls Orphaned by AIDS in Rural Uganda
Support the Grandmothers of AIDS Orphans in Rural Uganda
Build a School for AIDS Orphans in Rural Uganda
Also, check out the EJDA Foundation on GlobalGiving HERE
Links: