Project Report

| Nov 23, 2023
Student Profiles: Jenny and Rachel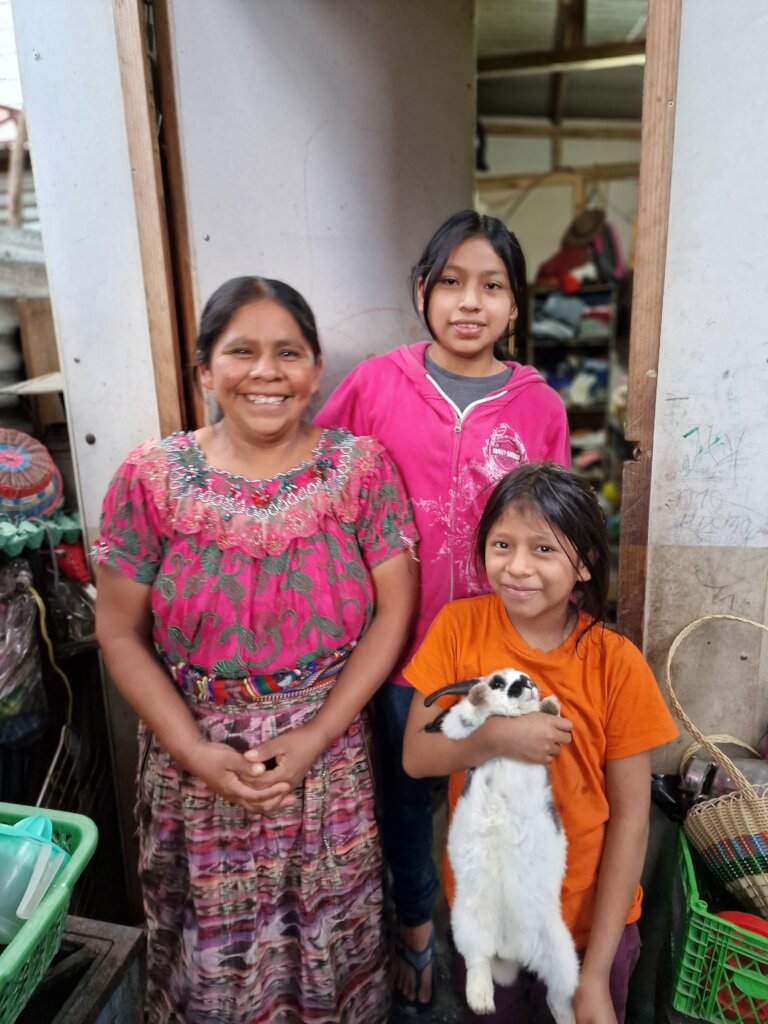 This year we have been working in partnership with La Escuela Integrada de Niños Trabajadores (Integrated School for Working Children), a non-profit organization helping provide education for children in Guatemala since 2003, to provide an education for 200 children in our Vista Hermosa Center. We are very happy that the children have been taking advantage of the Vista Hermosa Center and working hard towards a better future.
One such child is Jenny*. Jenny is not only a student in the Vista Hermosa Center but is also part of our scholarship programme along with her older sister, Rachel*. This year, Jenny was in first grade and Rachel was in sixth. Jenny actually failed the school year last year but has been working very hard this year and has passed her classes. Rachel is very erudite and so has been getting good grades both in previous years and this year.
The girls' mother, Carmen*, is originally from San Antonio Ilotenango, Quiché, around 3 and a half hours away from Antigua. She moved to Antigua around 20 years ago with her husband to find better opportunities for work. Carmen's husband passed away around 5 years ago as a result of his alcoholism. Carmen looks after her family along with her adult children. She wakes up at 3am each day to make sandwiches to sell in the Antigua market. She doesn't have her own stall or shop and so has to walk around the market to find customers. There is a lot of competition and so Carmen is not always guaranteed to sell her food or to come home with anything to show for her day's labour.
The family are renting a single room made of fibrolite, a mixture of cardboard and cement, with a sheet metal roof. There are eight people sharing a single room and the family has two bunkbeds, one of which they were given by the Project, to share between them. The house is in disrepair and is not worth the Q500 ($67) a month that the family pays for the rent.
The family has placed great importance on education as they see it as a way to salir adelante or be successful in the future. Jenny's mother never had the opportunity to go to school and so she is determined that her daughters have better opportunities than she was afforded. Carmen ensures that her daughters do their schoolwork and hand in everything they need to, even though she isn't able to help them do the work herself.
Jenny and Rachel are also part of our scholarship programme and so received their school supplies at the beginning of the year and their scholarship cheques from us each month. The cheques are based on their grades, which is motivating them to do as well as they can. Both Jenny and Rachel also have sponsors, who send down gifts and letters of support.
Both Jenny and Rachel have big dreams for the future. Rachel would like to be a lawyer because she wants to defend people's rights. Jenny would like to be a teacher so she can help people learn to read. In the Vista Hermosa Center they are working towards their goals.
The GOD'S CHILD Project has been working for over 30 years to break the chains of poverty through education, housing, nutrition and healthcare. Please click the link below to donate to support us in our ongoing mission.