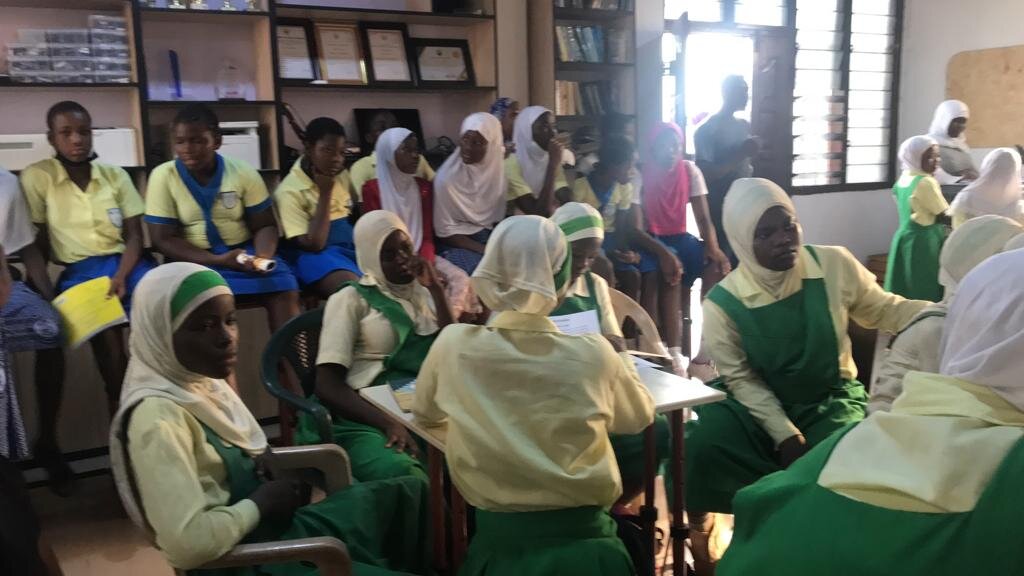 Thank you all,
I am so happy to inform you that, the past months have been consistent progress by the girls from one stage to the other.
So far we have 27 girls who have graduated from Senior High School and 13 of them have gotten admissions to various universities in the country. Thanks to our donors and supporters in this crusade.
45 of the girls are waiting for their results to proceed to Senior High School when they wrote the Basic Education Certificate Examination last year in November.
This year 37 of the girls are waiting to graduate from Junior High School. These statistics call for appreciation to our donors and especially the recurrent donors.
However, with all these success stories, we still have a large number of girls who are still in lower and upper primaries school and are patiently waiting for your kind support and donation to be able to continue their education without any impediment.
Life in the slums of Ghana is not an easy one for everybody and with the current economic hardship due to the COVID-19 pandemic, parents, guardians, and organizations are finding it difficult to get funding to continue their wards or beneficiaries education.
The new academic year just began in Ghana and everything has increased in terms of the prices of school supplies which is making it totally difficult to fulfill our mandate as an organization.
We, therefore, pray that you will continue to support this project so that we can raise enough funds to support these deprived girls who have no one to support them but you the kind-hearted individual out there.
We thank you for your usual and kind support and we hope to will share our project with all those who are willing and ready to support us.
Links: