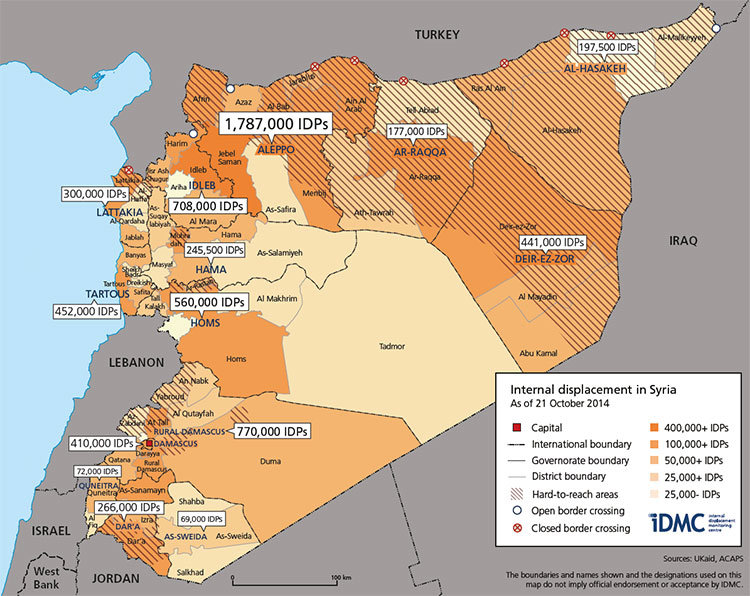 Dear Supporters of "Seeds for Syria,"
Unfortunately, this report will be a logistics-based tale of project issues, as opposed to the positive, personal success stories we are able to deliver in most other project reports. In humanitarian development and relief work, we all see lots of both. As generous donors, you deserve to hear of each in turn.
In the last week, Turkey has closed two border crossings and made even harder the already-difficult prospect of moving aid supplies and personnel to the 6 million+ people who have fled from their homes in Syria.
Seed Programs International works with leading Turkish NGO Orient for Human Relief, via the US-based Karam Foundation. In consultation with these partners, we anticipate facing a time soon when the type of much-needed support described in this project will be impossible to deliver.
Even in history's worst times of war it has been a long tradition to attempt to protect the innocent, allow them safe passage to protected areas for the displaced, and keep open routes of humanitarian aid. In Syria this has barely been the case and things are now getting worse due to the Turkish border closings.
Our prior shipment of seed (not funded by these donations) was recently detained by Turkish customs without any good cause, and is under threat of destruction, even though all the import papers are procedures are in place. We are now doing all we can to save our shipment of much-needed seeds .
For the above reasons, we believe it is the right thing to do to stop fundraising for this project. While we close the project at less than 20% of the way toward our goal, we will nonetheless absolutely ensure that your donation is used to provide nutrition support for displaced Syrians. However, this support may not be through the methods described in this GlobalGiving project, so it seems wrong to leave this crowdfunding project up and running in current form.
I welcome you to contact me personally with any questions about this update. Ethical use of donor funds is our top priority and I would be eager to address any concerns you may have. Just use the contact link on our website, listed below.
Links: