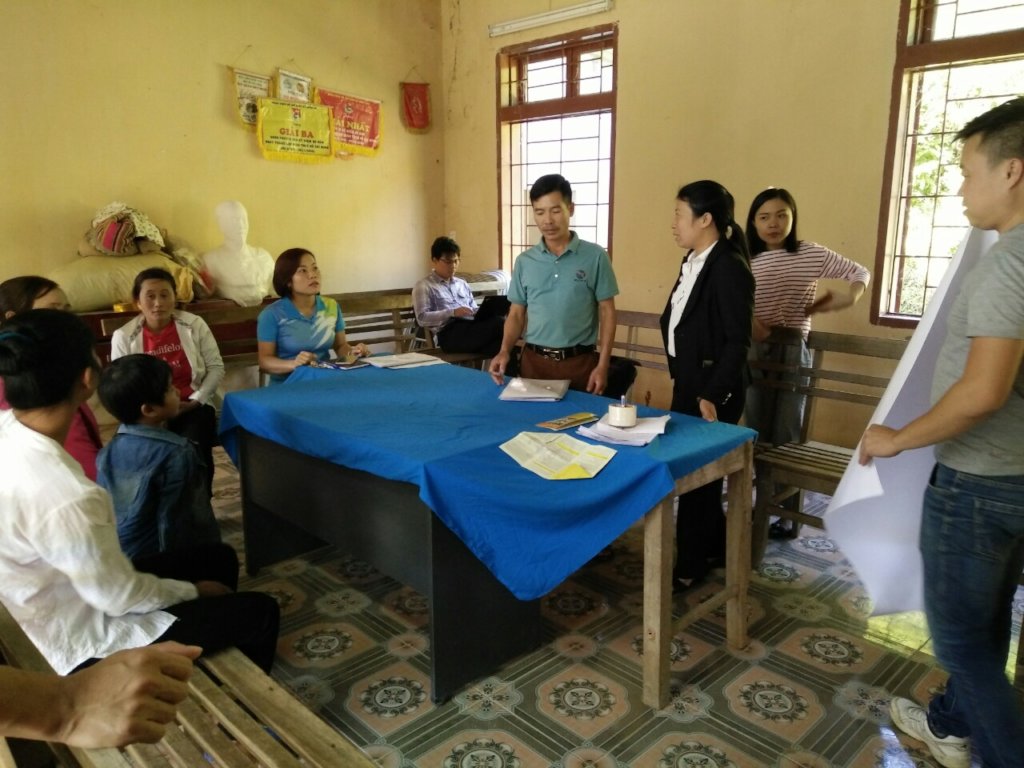 PanNature field team worked together with the Women Union of Xuan Nha Commune to identify the planting area with 3 hectar in Thin village (Xuan Nha commune, Van Ho district of Son La province). The location was also marked on map (see map photo).
The team also met and discussed with 9 members of Xuan Nha Women Union to plan for reforestation activities. An implementation plan was worked out:
Oct 2019 – Jan. 2020 Prepare seedlings in the nursery, purchase additional trees and fertilizers
Feb. 2020 Training Xuan Nha WU on establishment of forest plantation with indigenous species
Mar. 2020 Prepare the planting site
Apr. 2020 Digging holes and putting basic fertilzers
May 2020 Planting the seedlings
June 2020 Replacement planting of dead seedlings
Aug. – Dec. 2020 Tending and protecting the plantation
Note: In the planting area, due to impact of dry wind from Lao side, the most suitable time for tree planting is around May and June each year to ensure sufficient natural water. Early months are too dry for tree planting.
Selected tree species for planting in the nursery in PanNature's field office:
600 seedlings of Michelia mediocris
250 seedlings of Canarium tramdenum
150 seedlings of Vernicia montana
200 seedlings of Ardisia silvestris
180 seedlings of Celastrus hindsii
180 seedlings of Cleistocalyx operculatus