Project Report

| Feb 22, 2023
250 children of Nepal received school suppliers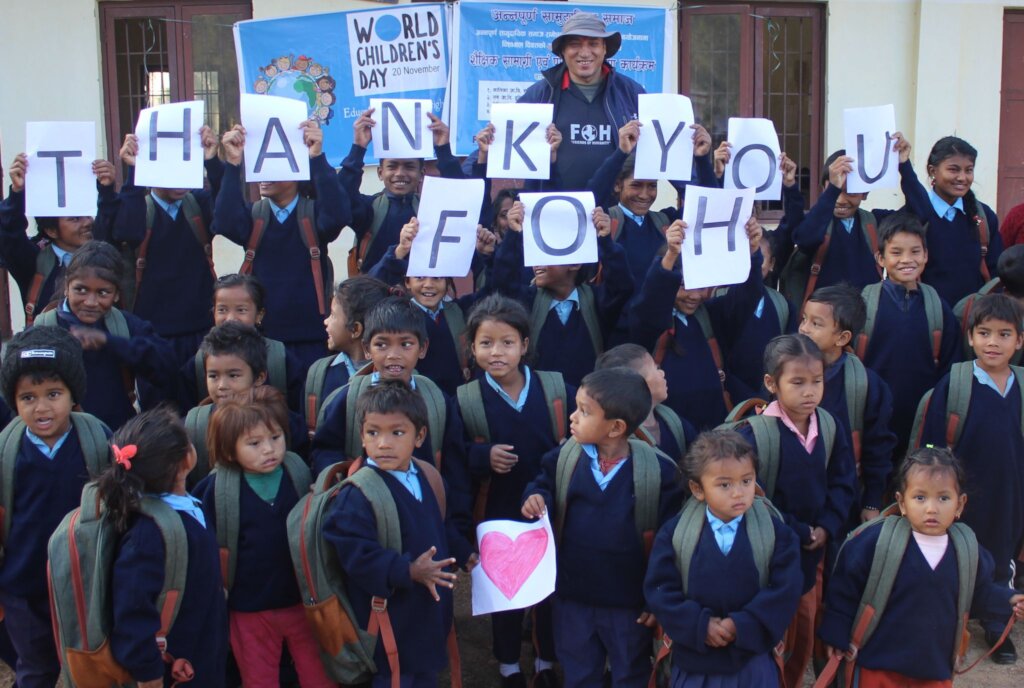 Education differs in Nepal. The rich people have a proper education whereas the poor do not. This is causing social injustices and inequality in Nepalese society. Children born in poor families still do not have access to proper education, and almost two-thirds of the rural population in Nepal cannot read and write.
In the remote regions of Ranechhap, Nepal people suffer from a lack of infrastructure. Mainly people living in higher altitude-based hilly areas. It means less food on the table and more struggle to feed the livestock and family members. For the poor Nepalis families, it is hard to invest even a little bit in their children's education.Kids go to school without proper school uniforms, footwear, and school bag. Many children need to walk for hours to reach the school. Since most of the students do not own adequate bags, they walk with books under their arms or in plastic bags, carrying them the whole way through a mountainous region.
FOH initiated "School supplies for children in Nepal" project and in November 2022 250 kids from Ramechhap district, Bagmati province of Nepal got their new uniforms, school supplies, shoes, backpacks and other basic stuff needed for studding and walking long distance to reach the school.
Distribution Date:"World Children's Day" - 20 November 2022
People impacted: 275 (250 students in the age of 4-11 years and 25 teachers)
Help was provided to children and teachers from four Schools:
1) SAM BASIC SCHOOL,Ramechhap-6 Dumrikharkha, Nepal
2) DEVISTHAN BASIC SCHOOL,Ramechhap-3 Bhaluwajor, Nepal.
3) BALKALYAN BASIC SCHOOL,Arubot, Babyakharkha Ramechhap, Nepal.
4) KALIKA BASIC SCHOOL,Khadadevi, Patle, Ramechhap, Nepal.
We are grateful to everyone who joined us and supported the project. FOH will continue to stand by school children of Nepal from rural areas. In 2023 we plan to provide basic school supplies, uniforms, bags and shoes for 250 more children. 12 500 USD is needed to be fundraised.
Now our local partner Mukunda Dhungana together with local authorities analyzes which areas and schools are in need the most.
Donation of 50 USD will cover needs of one child for one year.
Look how happy they are and please donate. Any amount matters.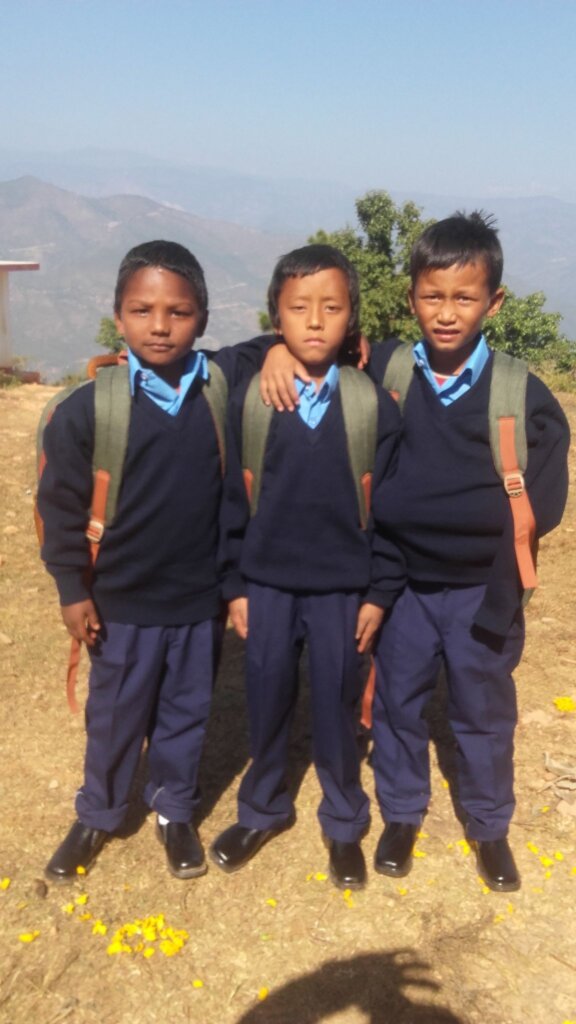 Links: