Project Report

| Nov 24, 2023
Ready to go! Pure Drinking Water in Ebonyi State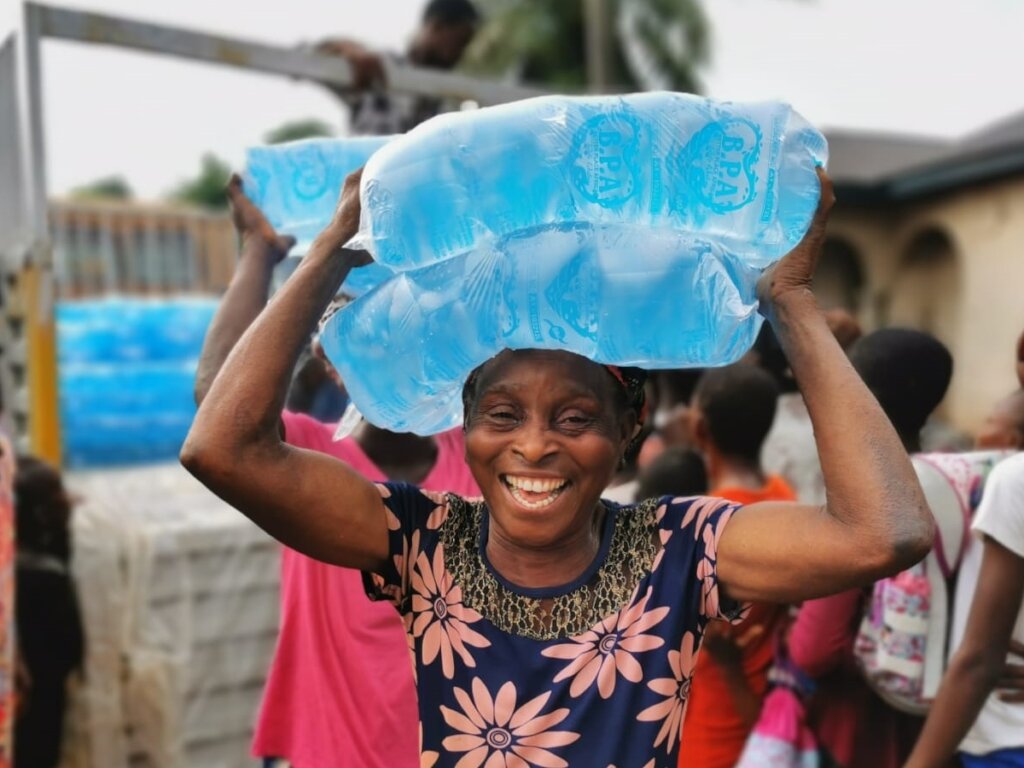 Preface: We are expanding our portfolio in Afikpo to the health sector with clean drinking water and emergency medical aid. Although our project is not only focusing on school renovation we will keep the project name, as we do not want to lose some anonymous donors which cannot be informed. The majority of the activities are offered in the same town and children from the Afikpo school will benefit from other projects as well.
The water project in Nigeria represents the HUMAN Foundation's biggest challenge to date. In this article we would like to briefly explain why this is the case. Within 14 months we built the entire infrastructure to operate the water factory. An incredible achievement by the whole project team. We have been in production mode since September of this year.
We are basically able to produce 80,000 - 100,000 liters of pure water per week in the dry season.

However, there are some problem areas that need to be solved or that we were faced with:
The technology: We had to overcome enormous effort and some very critical moments during the installation and commissioning of the photovoltaic system - and at the same time we experienced that "fortune favors the bold". The system is now perfectly running, and we have already produced up to 90 kW of electricity per day.
Customer acquisition and transport routes: Since we are new in the business, we need to establish ourselves in the market and are currently selling the product below the market price. But over time we need the income to be able to pay the staff fairly and cover all expenses. This requires a lot of convincing and time.
The economic and financial situation in Nigeria: The inflation rate has risen significantly and with it a number of prices, such as diesel (60%) and our production materials (40%). The higher prices have already affected us during the construction work. Water prices have only recently been adjusted, but not to the same extent (yet). As always, those who suffer are the needy people because they can hardly or cannot afford clean drinking water.
The everyday inadequacies that are due to the mentality and attitude of some people in Nigeria. On the other hand, we also experience many good things that no longer work here in Germany, such as repairing defective devices or trucks.
Our competitors are trying to make our lives difficult. We get unfounded reports and people try to make our water bad. However, our water is of first-class quality. The last test by the health authority confirmed this again.
Accident with one of our trucks: On Monday, November 6th, 2023, one of our drivers had a serious accident with the truck. The driver had to go to the hospital. We will do everything we can to ensure the driver returns to full health.
The entire team has constantly pushed the limits this year, sometimes even beyond them. In 2024 we will have to deal with further challenges and contribute financial resources.
Conclusion: Although our approach is, in perspective, the right one, we must reflect on the experiences of the last few weeks and slightly adjust our approach. Probably we wanted to much in a short period of time. Unfortunately, we have to realize that our desire to help poor people is not appreciated by everyone. This is a new experience for us.

We provide well-paid jobs to more than 20 people and our goal is to give away one million liter of clean drinking water to families in need per year.
We are so grateful to all of our supporters who believe in us and our work and make projects like this possible.