Project Report

| May 18, 2015
Providing urgent response to earthquake victims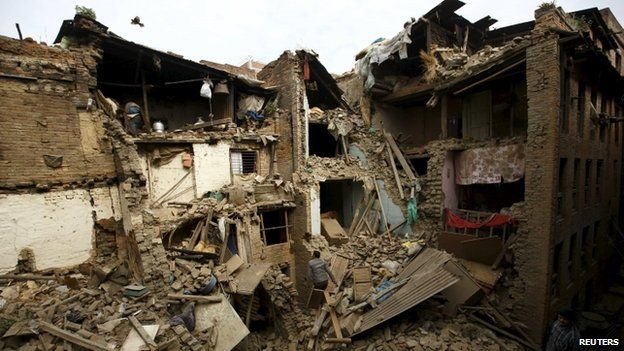 A devastating 7.9 magnitude earthquake on 25th April in Nepal claimed life of above 7,800 people and directly affected above 8 million people. Due to the destruction of houses in rural as well as in urban areas, people are forced to refuge in an open space. There is urgent need to provide basic needs (treated drinking water, food, medicine, tent, etc.).
Mirge school is located in Dolkha district, where major damage has been done. The new school session had just started when the earthquake striked on April 25. Due to the earthquake, the school building as well as village houses have been damaged.
ECCA has mobilized youth volunteers in the community to provide immediate relief materials. Coordination is also being done with Nepal government, other civil society organizations, NGOs and international agencies.
A separate project has been created in the GlobalGiving Support Nepal Earthquake Relief
Initially, your donation will help to meet the survivors' immediate needs for food, fuel, clean water, hygiene products, and shelter. Once initial relief work is complete, your support will be used to support longer-term recovery efforts.
Some of the relief activities carried out by ECCA are:
ECCA started production of chlorine solution (branded as WATASOL) from the very next day of earthquake. WATASOL production is being done by using all the available WATA devices, as per the technology developed by Antenna Technologies Switzerland. ECCA is distributing WATASOL in bottles of 60ml and 1 liter. WATASOL is tested for quality before distribution. Many volunteers came forward to support in the bottling and packaging of WATASOL. WATASOL has been supplied for use at the hospitals as well.
Water filters embedded with silver colloidal treated tulip filter candles have been distributed, which can filter murky water to remove impurities.
Self Help kits were distributed that contained helmets, wheel barrows, shovels, ropes and other tools essential to dismantle and manage the damaged houses.
Tents were provided to the needed families.
Medical camp has been set-up to provide treatment to the injured
Food package has been distributed
The relief works are continuing.
Thank you for the support you have been providing. Your generous donations are extremely valued.
We look forward towards getting your continued support, at this time of natural disaster.
Please follow us at http://eccablogs.wordpress.com/ and like our facebook page to get updates. We also look forward towards your valuable suggestions and comments regarding our works.
Thank you & Regards,
Palistha Shrestha