Project Report

| Mar 6, 2015
"Change" The mostly awaited Thing to happen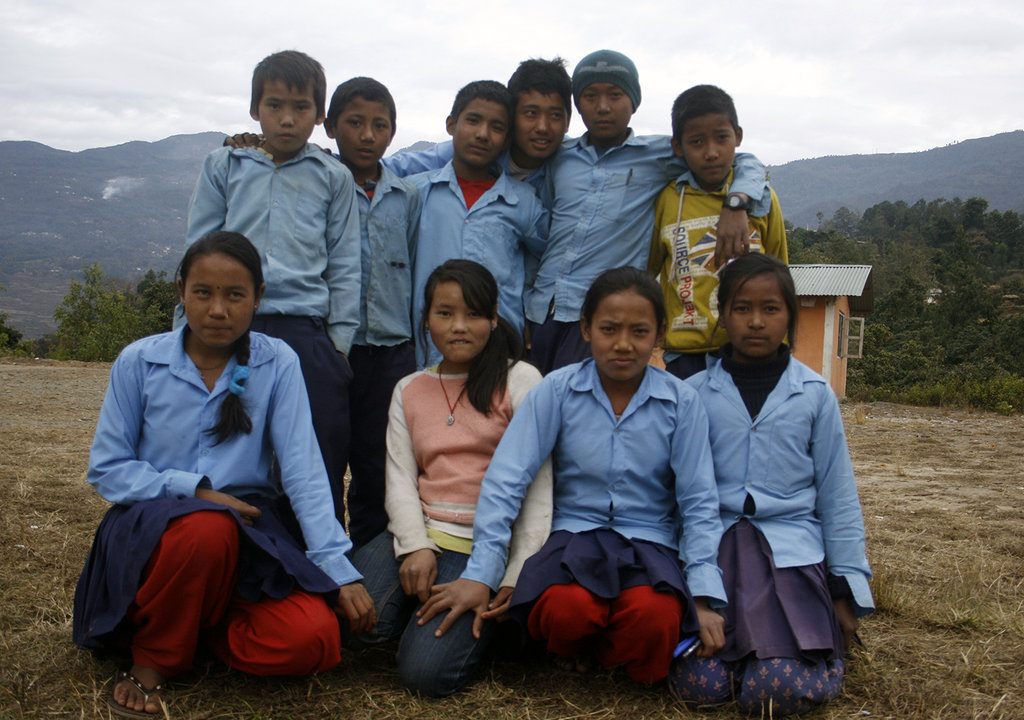 Nearly half decade passed away since we had first launched our training program for the local youths and student in Mirge VDC of Dolkha District towards the implementation of School Environment Improvement Program in schools. Since then, lots of meetings with relevant stakeholders, training for local youths and students, monitoring visit and excursion program has been organized in order to capacitate our stakeholders of our program. With lots of ups and downs, discussion with locals during implementation of programs, new concept and strategies to improve the condition of school environment, we now have been able to view many changes in the school and in the community. With passing time, the local representative expressed their views of our program as follows:
Mr. Dhurba Pakhrin (Nature Club Facilitator Teacher – Majhgau Lower Secondary School) says "Usually, the children from Tamang Community are pretty shy in nature. They do not interact freely with new faces. But, through various extra-curricular activities regularly implemented in school and community, the students are very open with new people as well as now-a-days interact freely with other people. In other words, the speaking capacities of students are greatly enhanced through the activities of nature club in school".
Mr. Bomhari Dahal (Principal, Kalidhunga Higher Sec. School) expresses that "I found a lot of behaviour changes, activeness and willingness to take responsibilities among students before and after establishing nature club in school. The students after operation of nature clubs are well disciplined and well behaved along with their active involvement in improving school environment to facilitate learning in schools. The students regularly organize various programs in school as well as in community thus helping us towards reaching out to community members and conveying our message to them as well. In general, the operation of nature club supported us a lot in improving the learning environment as well as the relation with teachers and students our school".
Ms. Kalpana Dahal (mother of a student from Kalidevi School) expressed her joy of her son's educational improvement as he started to keep himself clean, tidy as well as initiated preserving local environment nearby her house after his involvement in nature club established in school. She shared that everyone in the community also appreciates her that her son shares other children about need to change the environmental issues and she feels proud that her son is involved in various activities through Nature Club.
We would like to thank all our supporters or donors who support for Mirge school environment improvement project. Because all of your small supports joining together is making positive changes in the school and students behavior.
We Thank You for all of this changes, achievements and accomplishment in the school and community. Without your support we would not have made any difference in the community. We'd like to thank YOU for your continuous support to us. Updates on our activities are also regularly posted in our Facebook page, Blog Posts, Twitter and in our youtube channel. Please subscribe and share our activities. We look forward towards your valuable suggestions on our activities. Please help us promoting our activities through your social networking sites as well.
Thanks & Regards,
Sr. Program Officer