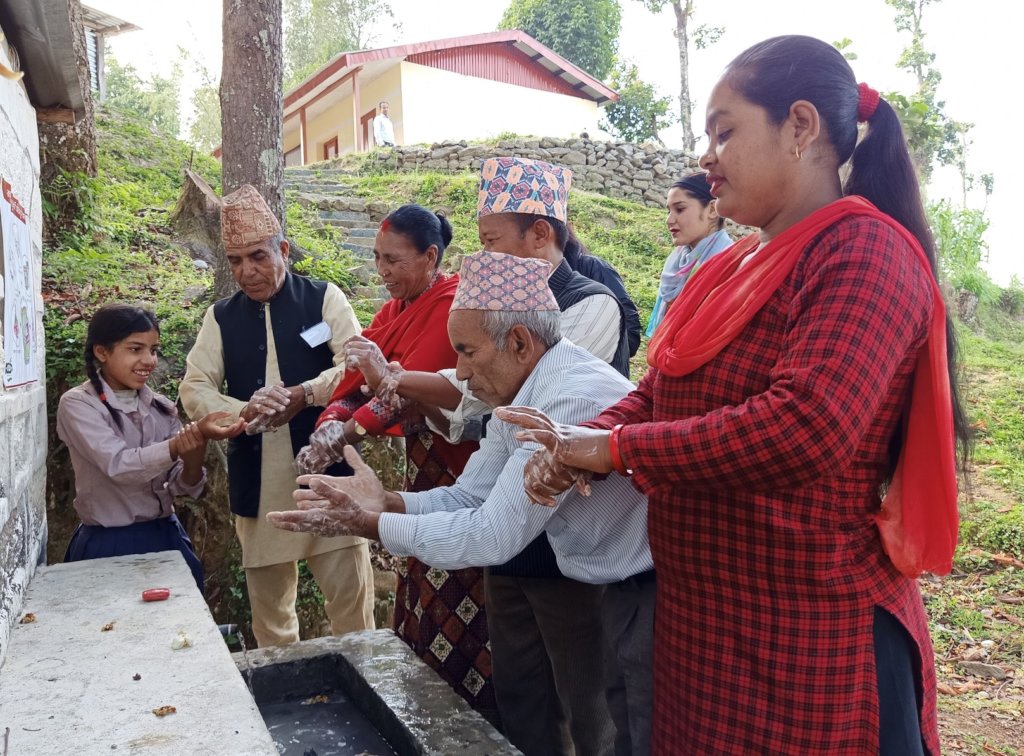 The Covid-19 outbreak has left many people more alone than they've been in a long time, or ever. Some are responding by involving in cozy domesticity; steaming momos, reading books, sketching, writing and what not? Besides all the coziness, the satisfaction provided by social media is an extravaganza! And why not? Influence goes both ways - isolation drives social media use and vice versa. And I couldn't be any further!
While doing some official works, I steal enough time to scroll the screen of my phone flooded with information related to preventing the pandemic spreading even more. Among all the information, hand washing and sanitation related things grab my attention with WASH (Water, Sanitation, and Hygiene) being one of my working sectors. Just to mention a few, famous national-international portals, FM radios, celebrities and their kids, tiktok dance challenge, they all are doing their part for teaching a proper hand washing technique. To level up, we can also go through the videos of animals washing their paws!
I feel so connected with all of these that eventually I start looking back to my working sites – the villages very far away from Kathmandu - and the people over there. Those would be hard places to get rid of the coronavirus once it hits there. I wish I could work with them to assess their exposure more during this emergency. But somewhere in my heart, I feel that like always, they are doing their best in their individual level for personal hygiene as they have come a long way till date.
Being a part of numerous Children Camps, WASH Trainings/Orientations and Interaction Programs organized by ECCA from early days, the child club and women group members committed themselves wholeheartedly in their personal improvement since then. As a result, these days they themselves are a good practitioner of all seven steps of hand washing. It's so admirable to go back on how they helped others practice good handwashing habits in their school, home and community. I believe those big hoarding boards with WASH messages placed by ECCA in the communities are alarming the community people to wash their hands more frequently. I hope the chlorine solution (branded as WATASOL) made by the child clubs are working out as a good disinfectant in their home and community.
While counting on every lockdown day, I look forward to seeing the students return back to normal school days soon and continuing dancing on hand washing song in their assembly! May the challenges posed by this time of fear and uncertainty in our lives and futures of our families, communities, countries, and the wider world go away soon.