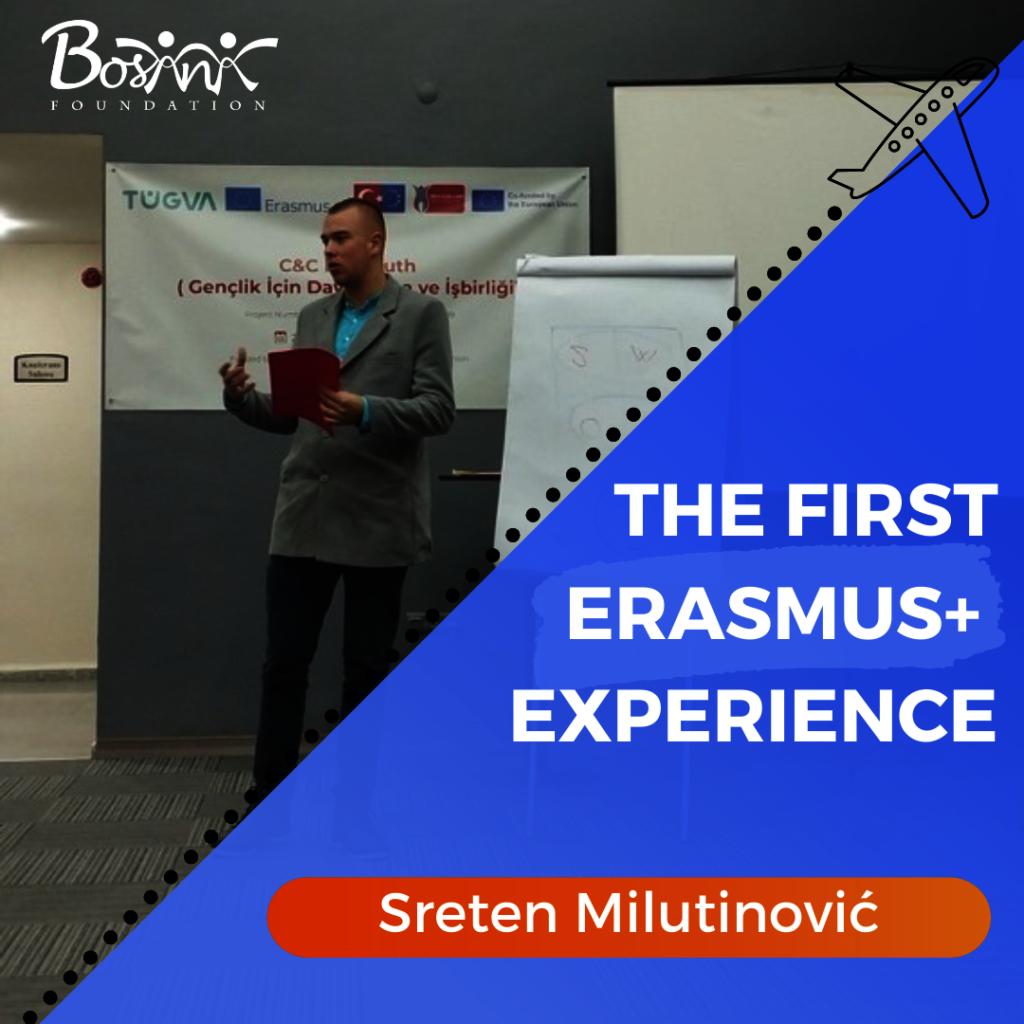 BOSANA FOUNDATION
Scholarship and Professional Development Program
Quarterly Report October - December 2022
Executive Summary:
It is hard to believe that we are well into the new year. We hope you are energized and ready to welcome more learning opportunities, growth and positivity. The end of the year brings reflection and new plans for the future. I am so proud of what our students have been able to accomplish in 2022. Through it all, we have valued the support of the Bosana community. We are immeasurably grateful to our donors and volunteers. Your contribution makes it possible for us to continue our important work. As always, you can check out our website and social media platforms for more information about programs.
Students and Program Update:
Last quarter of the year is a bit quiet when it comes to exams. Classes are winding down and students get a little break for the holidays, before the official exam season starts. Nevertheless, there has been plenty of activity for our students pertaining to volunteering and professional development. We are thrilled to share all these exciting news about our students.
Highlights of the quarter:
Irma, joined the Bosana Scholarship Program in October, and is currently a first-year student at the School of Medicine in Tuzla. In September, Irma was nominated for the Big Bang Generation Heroes competition in the Civic Activism category. The Big Bang Challenge project is a platform that recognizes new leaders among young people. Big Bang GENERATION is a new generation of young leaders who achieve results but also inspire others to take the path of development and progress.
KAS Rule of Law Program South East Europe and the Association of Lawyers work on the promotion of transitional justice and the democratic development of the countries of Southeastern Europe. Suncica, Bosana's MA student, had the opportunity to be part of a great team and contribute to the implementation of the 16th International Summer School, regarding the topic: "The Role of Transitional Justice Today: What Lesson Can Be Drawn to Prevent Future Conflicts and to Assist Societies After Conflict."
Šerifa completed her studies and obtained a master's degree from the University of Tuzla School of Mining, Geology and Civil Engineering in December. She also received an award from the town of Kladanj, The Best Student of Her Municipality for the Academic Year 2021/2022. The award was presented by the municipal mayor.
llma, attended the International 30th Danubian Psychiatric Symposium, which was held in Tuzla. The symposium lasted three days, during which time Ilma learned about the latest happenings in the field of psychiatry.
At the 48th anniversary of the University of Sarajevo, School of Pharmacy, Sumeja was ranked as one of the best students of her generation. She received Dean's recognition for her academic achievements. Criteria for the best students in each academic year were based on their overall grade point average. It is equally important to pass each academic year without transfer of any subjects/classes. It is also significant to emphasize that this is the second year in a row for Sumeja to receive this award.
Anida is a second-year student, studying pharmacy at the University of Sarajevo. We are proud to share that she also received an award for her academic achievements. Anida was recognized as one of the top 5 students in her class, thanks to her grade point average.
Majra , currently a third year student at the University of Tuzla, School of Electrical Engineering, attended the Futures Leaders Summit. Majra is majoring in technical education and informatics. Topic of this year's summit was "Rethinking the Present. Reimagining The Future." Majra pointed out that it was beneficial to learn more about changing approaches to global challenges, STEM and utilizing your network.
In December, Sreten participated in an ERASMUS training course called "Collaboration and Cooperation for Youth" in Silivri, Istanbul, Turkey. Participants in this training were from North Macedonia, Denmark, Turkey, and Bosnia and Herzegovina. "The first Erasmus+ project was a fantastic experience! During the training, I learned a lot of new things about writing projects, new cultures and EU opportunities for youth. ,,BRAVO" was a partner organization from Bosnia and Herzegovina and Ismail Šehic was a lecturer during the course.", said Sreten.
Suncica was busy during the month of December as well, attending the Regional Peacebuilding Academy. Regional Youth Partnerships gathered 57 #WByouth representatives from Bosnia and Herzegovina, Kosovo, and Serbia. During the 6 days in Podgorica, youth leaders with different backgrounds such as politics, civil society, sports, arts, academia, and business, engaged in a series of activities to establish a regional youth network. They worked together and shared knowledge to achieve their mutual goal - to make the region a better place! The participants had the opportunity to see from different angles the necessary conditions for all three foundations of human rights - freedom, justice and peace.
Exciting news about Bosana's former students:
Our alumni student Benjamin is a teaching assistant at the University of Tuzla and he constantly works on his professional development. After participating in the training event in Sweden, Benjamin went to Bulgaria. New Bulgarian University hosted the final event and International Conference on Social and Emotional Skills in Early Childhood Education and Care in Europe, where Benjamin talked about Mindfulness and Peace Learning in a Montessori classroom. Gathering people from Sweden, Belgium, Bulgaria, Hungary, Portugal and Bosnia and Herzegovina, this was the final activity within the Erasmus+ project EU-SELF: Social and Emotional Skills Development in Early Childhood Education and Care in Europe.
Mediha, our alumni student, decided to address the state of pediatric oral health in BiH. She organized education on the topic "How to save milk teeth?" The education is designed to inform parents about the proper growth and development of milk teeth, the consequences of their early loss, and the selection of adequate means for their care, including a demonstration of the application of those means.
Another inspiring story comes from Tuzla. Ildijana belongs to the third generation of Bosana students. After graduating in 2017, she got married and had a child, and for 2 years was unable to get the opportunity to do the internship necessary for her to get a job in her profession. This is exactly where the project "Women Empowerment for Former Bosana Students" comes into play! Through the GlobalGiving platform, and the project "Women Empowerment for Former Bosana Students", we managed to fundraise resources to help Ildijana and 4 other students. "As a former recipient of the Bosana scholarship, I had incredible experiences and met many friends with whom I am still in contact today. Throughout my studies, Bosana Foundation was my support, which meant a lot to me, otherwise I probably wouldn't have finished it. However, when I finished my studies, I thought that I would still work in a store and that everything was in vain. I had the wind at my back that Bosana would accompany my training and help me there, to finish what I started. I think that was my turning point for the success I'm enjoying now. So, thanks to Bosana, I didn't lack anything to become what I am today. Today I work as a clerk in the student service. Thank you Bosana for all the support and money you invested in my education and for the selfless support you still provide. I am honored to be part of the Bosana family," said Ildijana.