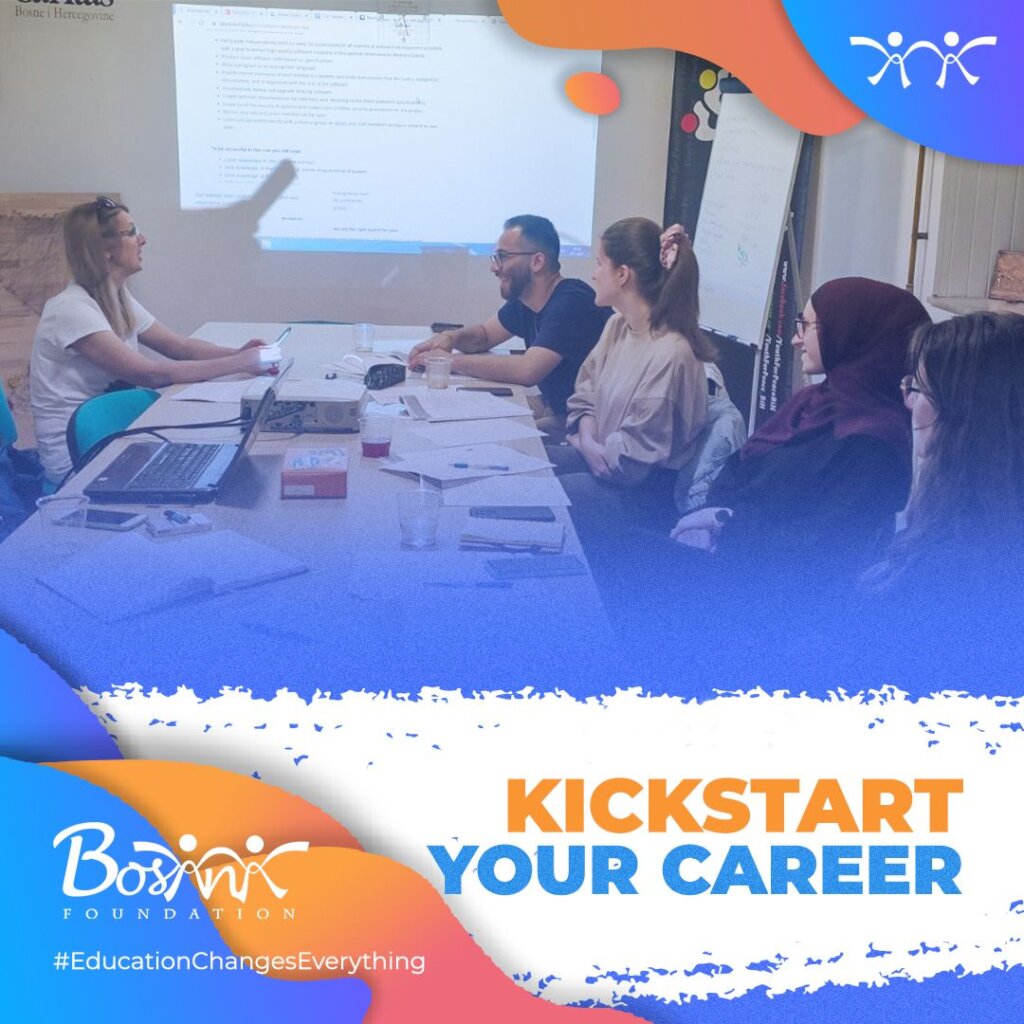 BOSANA FOUNDATION
Scholarship and Personal Development Program
Quarterly Report
April - June 2022
Executive Summary:
Welcome to our July issue! We are busy getting geared up for the summer and all the opportunities it will bring. Bosana students completed their classes and now are in the midst of final exam season. BAPA & Bosana scholarship recipients have been announced. In May, Bosana sponsored BH Diasporic Conference 2022, an annual event that connects attendees from 81 cities, 25 state, and 6 countries. This year's theme was reUNITED: Revitalizing Solidarity within the BiH Diaspora.
Remember to check out our website and social media for any new developments.
Students and Program Update:
The academic year is slowly coming to an end and our students are finishing up assignments. The exam season is in full swing, since the majority of exams take place in June and July. Students are reporting good results thus far; however, many are still waiting to either get the results or take the exams.
Highlights of the quarter:
We are thrilled to share all these inspiring news about our students:
Matea attended the Bosana Annual event in 2020, just before the pandemic started. At that point she was finishing her final project and we are very excited to report that she graduated and received her MA in April this year.
Pelka had a great opportunity to learn, travel and meet new people on a study visit to Budapest in March. Pelka studies special education and rehabilitation at the University of Tuzla and through this visit she was able to learn more about European practices in this field. During this visit she toured educational institutions in Budapest, attended various workshops for the early adaptations of children to kindergarten, met experts and learned about methods which will be beneficial for her future calling.
In May, our student and part-time coordinator at Bosana, Lejla Mušanovic, participated in a training on behalf of Humanity in Action Bosnia and Herzegovina and financed by International Visegrad Fund entitled, "Improving the skills of NGOs/CSOs in the Western Balkans and Moldova." This training was held at the Hollywood Hotel in Sarajevo, and participants listened to material pertaining to these topics: Project Management, Event Management, Financial Management, Advocacy and Stakeholders. This training helped Lejla professionally, empowering her to implement even greater changes in her community.
This year, for Bosana students who are in their final year of study, we organized our annual workshop called, "Kickstart Your Career," led by our Aida. Four students practiced how to prepare their CVs and cover letters for potential jobs. They had the opportunity to practice presentation skills and learn the basics of project management. With these workshops, we prepare our students so that they can apply for jobs more easily after studies. The workshops have proven successful every year as most students manage to find a job right after college. We would also like to thank the Youth for Peace organization for their cooperation and giving us the space for our workshops. Everything is possible when working together!
Nejra was selected to be a member of a group of young people involved in the "Reader's Badge" project. The project is created in such a way that members in the book club read notable domestic and world titles, thus spreading the culture of reading. Through this project Nejra met the famous writer Abdullah Sidran.
Sumeja, a third-year student at the School of Pharmacy in Sarajevo and our scholarship recipient, participated in the XIV Symposium of Masters of Pharmacy in the Federation of Bosnia and Herzegovina. The symposium is one of the largest events for masters of pharmacy in B&H. Over 900 masters of pharmacy were present and Sumeja's team task was to present the 'My Pharma Space' application to all participants.
In June, our student Sedin visited a former Nuclear Power Plant in Greifswald, Germany. Greifswald Nuclear Power Plant had almost been completed in 1990 but the decision was made to decommission it. It offers a unique opportunity to view a Russian-designed nuclear power plant. The tour gives additional information on topics such as nuclear energy, dismantling, final storage, and radiation protection.
The Center for Karst and Speleology is an NGO that is currently divided into three sections: one dealing with physical speleology, the other with biospeleology, and the third with heritage research on karst. One of the activities carried out regularly is bat biomonitoring. Our student Jovana had the opportunity to participate in one of these biomonitoring activities in Capljina, B&H.
Exciting news about Bosana's former students:
Our alumni Amar decided to pursue a master's degree in Youth Welfare Services at the Münster University of Applied Sciences. The Konrad Adenauer Foundation awarded him with a full scholarship! Amar also works for the Y.M.C.A. as a youth worker in the suburbs of Münster. He leads the activities in a youth center.Y.M.C.A. is one of the world's biggest youth organizations and also one of the leading youth service providers in Germany.
"Students for Humanity" project has been active for six years now. Bosana students each month put aside 2KM that Bosana also matches. Current students and alumni students alike continue to contribute to this project so the impact is very significant.
In May this year, Bosana students covered housing expenses for a student from Zenica. Anes could not cover the cost of his dorm room in Sarajevo, so our students stepped in to help in the final stretch of the semester.
In June, another student fell on hard times and she needed help paying for her bus ticket to Tuzla in order to attend her exams. Emina received her funds and was able to pay for her ticket.