Project Report

| Jan 10, 2018
Quarterly Report Oct - Dec 2017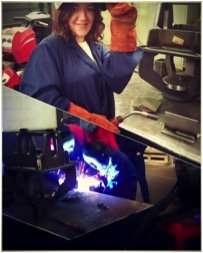 BOSANA FOUNDATION
Scholarship and Personal Development Program
Quarterly Report
October-December 2017
Executive Summary:
The new academic year started in October, new classes with more challenges, but it also brought new experiences and new memories. Our students did not have final exams yet, only midterms, but they have been very active in this quarter. Some attended official diploma award ceremonies while others attended conferences. Several students were also awarded for their academic achievements. Overall it was a successful quarter for Bosana students.
Students and Program Update:
Last quarter of the year is generally uneventful on academic front. Students are taking their classes, and in December they have midterms but they will not have final exams until January next year. Focus during this time is on classes, exam preparations and, as it turns out this year, graduation award ceremonies. We are proud to say that aside from accepting their official graduation diplomas, several students also accepted awards for academic excellence.
Highlights of the quarter:
Benjamin was nominated for a state scholarship by his faculty. He was the best student in 2016/17 academic year with above average GPA of 9,91. In December he received the award for being the best student at his Educational-Rehabilitation University in Tuzla.
Selma received Dean's award for the best student at her university in Mostar, second year in a row. She was recognized with an Outstanding Student Award, our Selma was number one out of 1,200 students.
Our student Ildijana also graduated college this quarter, completing her Social Studies degree in December.
Amila received recognition for her academic success as being one of the top students at her university. She is the best student in predominantly male field, and as you can see it in the photo here, she is serious about learning practical skills necessary for this major. She says that in order to do your job, you must first love what you do.
Official graduation ceremony was held in filled Zetra venue for all students that graduated from University of Sarajevo during the past year. Several of our recent graduates attended this ceremony. Tesnima, Anela, Denis and Sanela accepted their official diplomas.
Our student Amar, Bosana student currently studying a semester in Slovenia with ERASMUS program, attended IEEE BiH Student and Young Professional Congress in Sarajevo. He was very excited to learn from leading experts in their fields about entrepreneurship, technological innovations, and make some new friendships. He was particularly captivated by personal stories about experiences and defeat, how these now experts also made mistakes, and how they learned from their mistakes. Amar is grateful that he got a chance to attend this congress and work on his professional development.
Matea has volunteered as Lola the Clown for many years. She and friend started this small business but each year she participates in a humanitarian concert to benefit nonprofit organization "Nasa Djeca". This organization cares for orphaned children in Mostar.
This year we have accepted applications from two new mentors, as of October two of our students will receive additional support that has proven to be very beneficial for their academic success.
Additional updates:
This year, Bosana participated in Giving Tuesday campaign and it was a huge success because we surpassed even our expectations. We were successful at raising $14,027 which will be enough to cover 4 full scholarships and 1 partial scholarship for the upcoming 2018/19 school year. Our donors donated $6,330 through Global Giving, $1,815 through Facebook and $ 5,882 was pledged as matching donations. We are very grateful for unwavering support we receive from our donors.
Once again we see lasting benefits of our scholarship program that are continuing through our scholarship beneficiaries. Former Bosana student Selma this year started her own campaign, together with BHeart Foundation, and she raised funds for Roma girls in her hometown to make sure they go to school. Unfortunately, access to primary education is a privilege for these girls and Selma wants to change that. Fundraising exhibition of Selma's art was held in Washington DC on December 10th and she was able to raise $8,000.
We are sure that this is just the first such event and that Selma will continue to give back to her community because she knows the importance of education and how much support can really change the future for children and young adults.