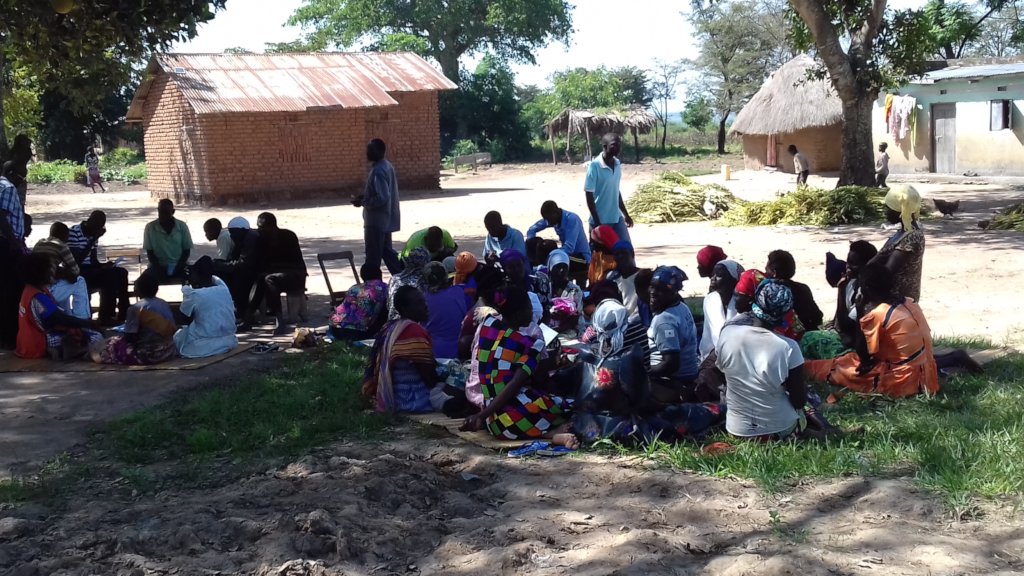 In December 2020 the Village Savings and Loans Associations had their annual "year end" when they reviewed their income and expenditure over the previous 12 months and shared out any dividends. This was the first such review since the arrival of COVID, and so provided a valuable insight into how the VSLAs are coping during the pandemic, and how they were able to continue supporting their members.
Individual members have continued to create or improve businesses by borrowing money from their group savings. Many are small scale enterprises (e.g.) growing and trading in crops such as maize, ground-nuts, vegetables, water melons and sugar cane; selling/hiring farm implements such as hand hoes, ox ploughs, pumps and sprays; running retail shops, vending of cooked foodstuff, livestock rearing especially poultry among others.
During COVID, however, agri-business has slowed down, when agricultural markets and institutions like schools and restaurants were closed. As a result, loan repayment was difficult for some of the borrowers, which affected the other group savers. Some members who took loans could not recover the money invested as business slowed down. Some defaulters had to sell personal property to clear debts. One group sued a big defaulter and the case has been registered in a court of law.
In response some of the associations have altered their practices to better cope with the situation (e.g. by computing interest on loans on a monthly rather than tri-monthly basis, resulting in more returns on savings) and overall the enthusiasm remains for this type of activity as members see the benefits gained from being part of the association. The demand for setting up new VSLAs remains.
As yet we have not raised enough funds to invest in the establishment of more VSLAs, but it is great to see how the existing associations are strong enough and adaptable enough to survive such a major challenge as COVID.