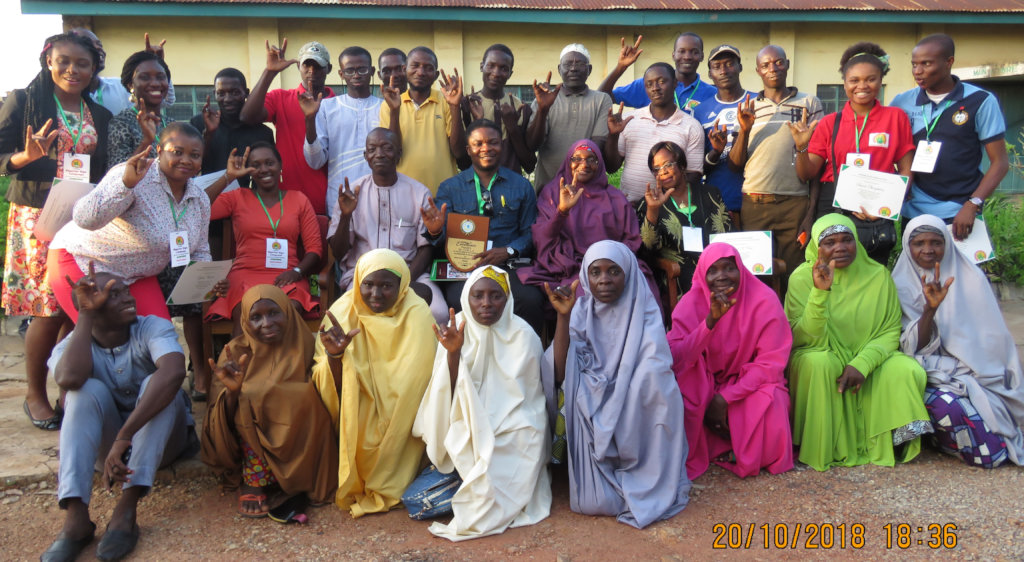 In the month of October 2018, we set out on the initial documentation of Indigenous Nigerian Sign Language towards promoting Deaf literacy and creating language access for over 75% deaf children with little or no access to signed language from birth to age 5. The documentation activity, which took place in Magajingari community, Kaduna North, Nigeria was preceded by a 2-day pre-documentation training for volunteer team members and others, which took place on the 11th and 12th of October 2018. The hands-on training included courses on the Principles and Practices of Language Documentation (Dr. Emma Asonye), Documenting the Cultural Heritage of Nigerian Deaf (Prf. Imelda Udoh), and ELAN – tool for linguistic documentation (Ms. Aniefon Daniel Akpan), plus other short talks by Mr. Onyeka Onumara (Head of Advocacy and Outreaches), Mr. Joseph Uchenna Ibe (Head of ICT) and Alhaji Suleiman Dagbo, represented by Mr. Adelani, his Vice President and Mr. Abdul Mumuni. Participants in this training program were well informed and adequately prepared for the signed language documentation exercise.
After resting on the 13th of October, the documentation team of S-DELI traveled to Magajingari Community, Kaduna North, Nigeria for the documentation exercise, which lasted for 8 days. The team of fieldwork linguists and signed language interpreters were warmly received by the deaf community in Magajingari after which they lodged at De Nevilla Hotels through the period of the documentation exercise. A large amount of signed language video was collected during this time from indigenous deaf signers of that community, most of whom were adults with little or no education. According to the chairman of Kaduna Association of the Deaf, Mr. Michael Akaka, about 500 deaf adults were estimated to be living in the Magajingari community many of whom use the indigenous Sign Language as a primary mean of community, while some are bilingual – using the indigenous Sign Language and the English Sign Language they learnt in school. There seems to be very little language acquisition among deaf children in this community as most deaf adults we recorded did not acquire signed language as children but learned from fellow deaf persons as adults, and we did not see any children fluent in the indigenous Sign Language to record. All deaf persons recorded (language consultants) were given some kind of financial incentive and they felt so blessed.
In addition to the documentation of Indigenous Sign Language from Magajingari Deaf community and the training that preceded it, we carried out a variety other related programs such as, town hall meeting in Owerri Imo State, creating awareness among the hearing community about Deaf affairs in Nigeria, School visit in Port Harcourt, Rivers State, advocating for the adoption of indigenous Sign Language for Deaf education, and one day free medical program for members of Lagos Association of the Deaf , where about 200 deaf adults were treated for high blood pressure, and eye problems and many received free eyeglasses, plus two church visits, where we spoke about the need for churches to take the lead of Deaf inclusion in our society.
Major expenses in this trip included a return flight from Albuquerque, New Mexico to Lagos Nigeria, hotel accommodations for team members in Abuja, Kaduna, Owerri, Port Harcourt and Lagos. Other expenses included the purchase of medications and other internal transportations.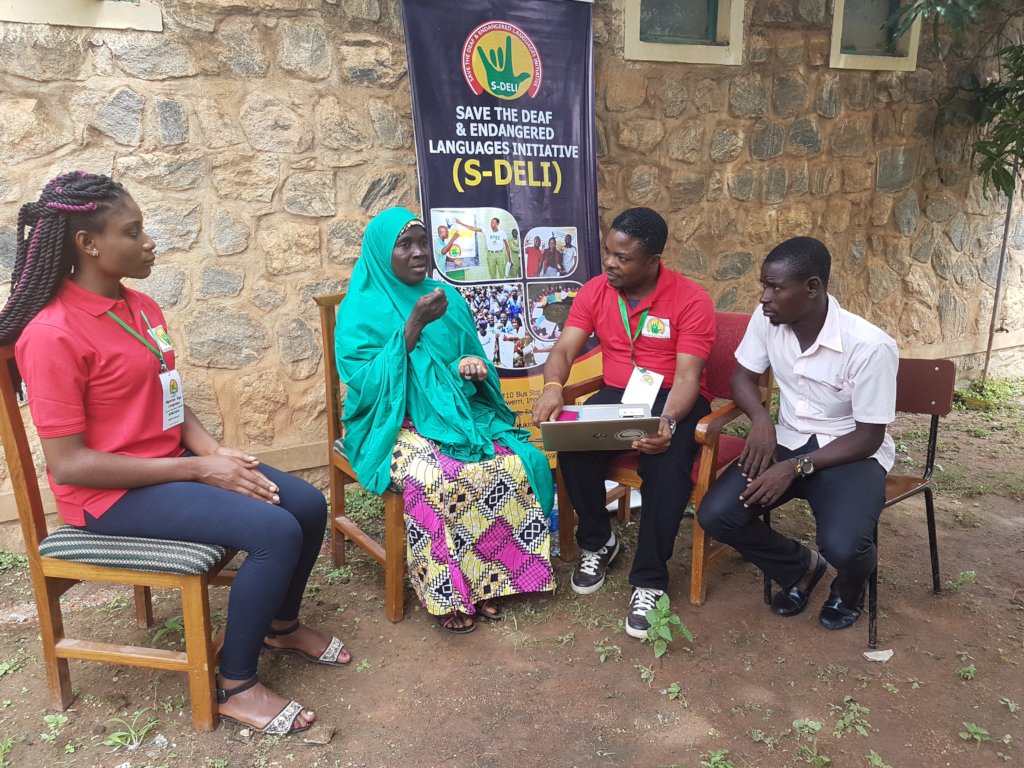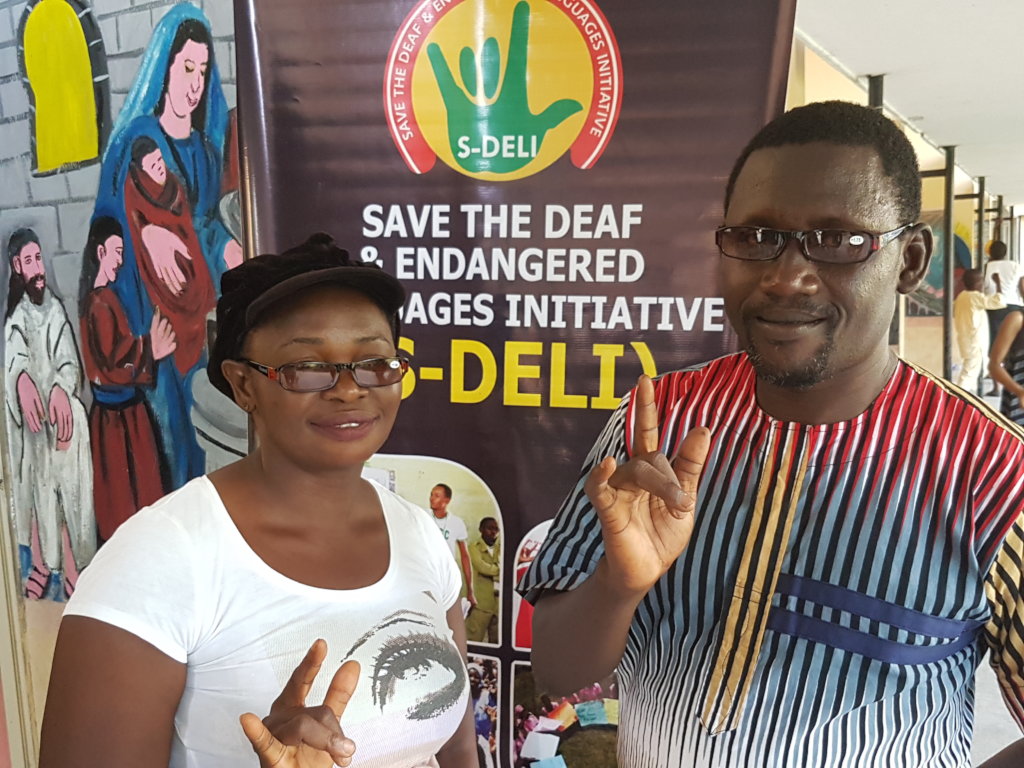 Links: