Project Report

| Feb 15, 2018
Crucial malaria care reaches mothers and children
Of all the public health challenges facing West Africa, malaria may be the most insidious and destructive.
It is a leading cause of death in the region, with an average of about 150,000 cases of Malaria reported annually in Sierra Leone alone for the past five years.
Malaria disproportionately affects women and children. It causes serious illness in pregnant women and children, who suffer decreased immunity to the disease and, as a result, are twice as likely to contract and die of it. Malaria during pregnancy also causes as many as 10,000 maternal deaths each year and is a leading cause of impaired fetal growth, low birthweight, and infant death in the region.
However, in both Sierra Leone and Liberia, approximately half of all children under five and more than half of pregnant women do not have access to antimalarial drugs.
The issue is exacerbated by cultural practices that further misperceptions about the disease. Many families believe specific food items like oranges and palm oil cause malaria and depend on traditional remedies for treatment of the disease.
Recognizing that malaria prevention is a critical component of a holistic maternal and child health care program, BRAC includes a focus on empowering communities for a malaria free society. BRAC has established over 660 community health committees and 180 school health clubs that increase awareness on the prevention and treatment of malaria, especially among women, adolescent girls, and children.
These committees and clubs promote three main practices to prevent malaria: sleeping in long-lasting insecticide-treated bed nets, seeking treatment within 24 hours of infection, and taking additional precautions to prevent malaria in pregnant women.
After joining her school's health club, Josephine, a student in Sierra Leone, now spreads public health knowledge on these issues in her school, family, and broader community.
"I have used my knowledge to create an impact in the lives of my schoolmates and family members at home. We no longer drink [traditional medicine], and everyone now sleeps in the net every night."
Another women, Hawa, has also felt the impact of these programs. During her past pregnancies, she did not visit a doctor or hospital; instead, she drank traditional medicines to prevent diseases like malaria. Hawa believes that these choices may have contributed to multiple miscarriages she has endured.
When Hawa was five months pregnant with her youngest child, a neighbor who is part of a local malaria committee paid her a visit. She and her husband asked many questions about the disease, including how to prevent it. That day, they learned that malaria is caused by bites from infected mosquitos, and they also learned how to take precautions to prevent and treat the disease.
Hawa credits that visit from a trusted community member as the reason that both she and her baby survived the pregnancy. She has since joined the local malaria club in her community to learn more and help other women and children seek early medical care.
Together with generous donors like you, BRAC has been able to make a major impact on mothers and children in West Africa. Thank you for your continued support.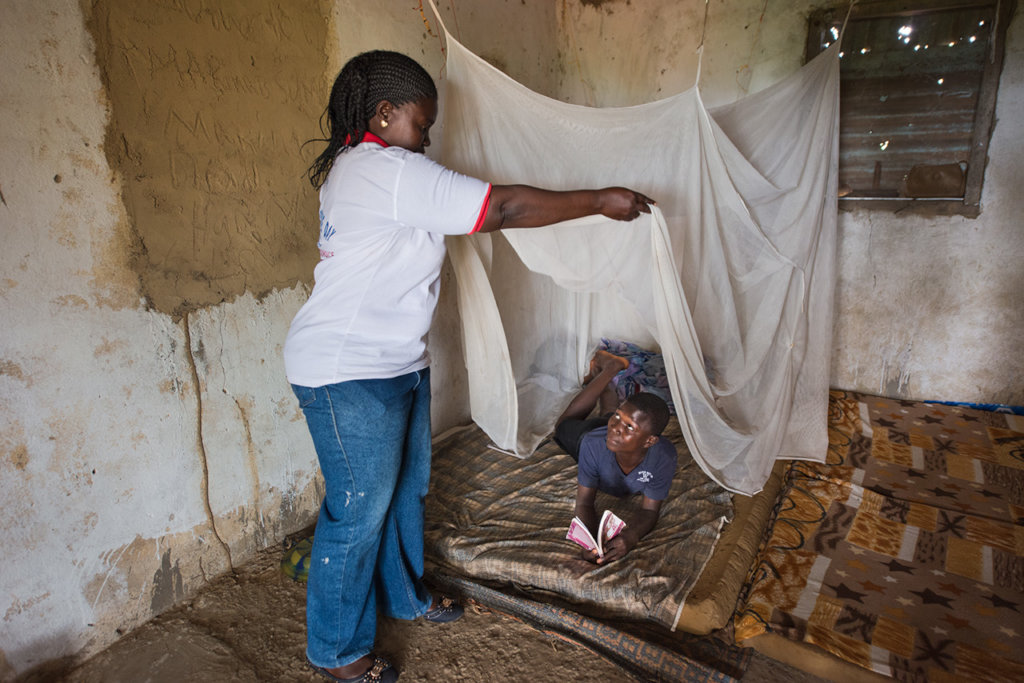 Links: